When you shop through retailer links on our site, we may earn affiliate commissions. 100% of the fees we collect are used to support our nonprofit mission.
Learn more.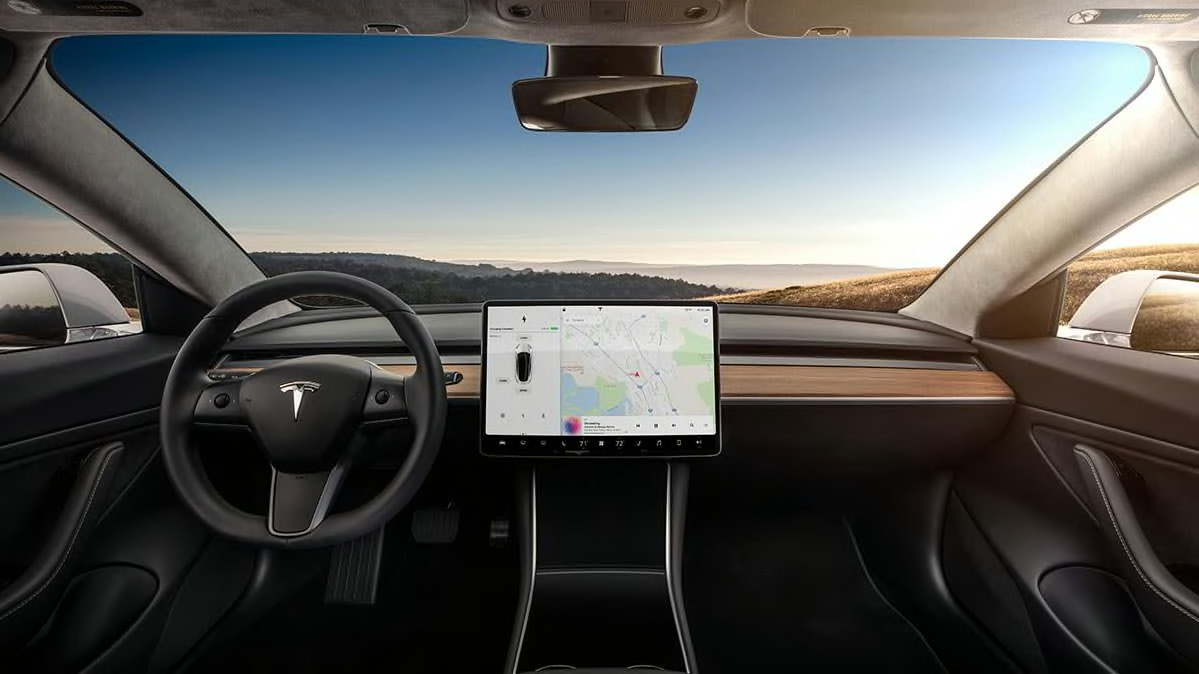 Tesla's recent announcement that its planned Full Self Driving package will be available as a pay-by-the-month subscription could mean higher costs for consumers and also hurt the resale value of their vehicles, according to experts at Consumer Reports.
It's also part of a worrisome trend for consumers, our experts say, using subscriptions as a way to provide car features that used to be part of a basic purchase price, such as phone interfaces or concierge services.
It's important to note that any proposed payment scheme is essentially theoretical because the Full Self Driving suite of features is still in development, and Tesla has missed several self-imposed deadlines for releasing the full package.
At Tesla's quarterly earnings call with investors on Wednesday, CEO Elon Musk said that consumers could choose to prepay $7,000 for Full Self Driving, calling it a wise investment because it would be cheaper than a future subscription and owners could one day recoup the cost by renting their vehicles as robotaxis. Tesla did not say how much the monthly subscription fee would be.
Buyers also could choose a lump sum payment in the future after they've purchased their vehicle, but that also could be more expensive.
Tesla has been slowly introducing features that are part of its Full Self Driving package for the last couple of years, including Smart Summon, which allows a driver to use a smartphone app to summon their Tesla vehicle from its parking spot to come pick them up autonomously at very low speeds. Consumer Reports recently tested the feature and found that it was glitchy and only worked intermittently.
There is no truly self-driving car from any company available for consumers today. Despite the name, Tesla's Full Self Driving is currently a collection of smaller driver-assist features, with the promise of full automation in the future.
Tesla—and Musk—have been promising that complete automation is on its way, and that Smart Summon is just a glimpse. The California-based automaker promised last year on multiple occasions that it would deliver a fully operational FSD system by the end of that year, 2019. Now it's promising the feature by the end of this year, 2020. Tesla says the subscriptions will be offered toward the end of the current year.
Eventually, Tesla says, cars with FSD will be able to operate without a human driver, turning Tesla vehicles into robotaxis whenever drivers want. Musk said on the Wednesday earnings call that prepaying for the FSD package amounted to "an investment in the future" for consumers.
"In my opinion," he said, "buying the FSD option is something people will not regret doing."
The Road to Robotaxis
Musk said in the earnings call that using Tesla vehicles as robotaxis would require further refinements to the technology and also regulatory approval. After the basic technology improves enough to be released at the end of the year, Tesla will keep working on its reliability, Musk said. Then Tesla will provide "a vast body of data" to regulatory agencies to show that the cars can safely drive themselves with no human in control. There is no way to estimate how long that process will take, he said.
The FSD subscription model raises a couple of concerns for consumers, says Kelly Funkhouser, head of autonomous and connected vehicle testing at Consumer Reports.
The completion of FSD has been delayed multiple times, and the parts of it that work on vehicles on the road today—such as Smart Summon and Auto Lane Change, which allows for automated lane changes on the highway—fall short of true self-driving.
"It seems hazy," Funkhouser says. "They're making promises on things they have no real timeline on."
Auto Subscriptions
The Tesla subscription is part of a concerning trend in the industry, with consumers paying for parts and functions of their car as services, says Jake Fisher, senior director of auto testing at Consumer Reports. Owners might be surprised later to learn that they don't actually have an ownership stake in those parts, he says.
Within the past few years, BMW sold Apple CarPlay as a subscription. To sync their phones with the infotainment system, vehicle owners paid a monthly fee. It led to complaints when the interface turned out to be balky, and BMW eventually dropped the subscription model, Fisher says.
With more functions on a car controlled by software and added via over-the-air updates, there's a potential for automakers to break down parts of the vehicle as subscription services rather than paying for everything upfront, Fisher says. Even seat heaters or other similar features or options could be turned on or off via software updates, he says. That could become a big problem when it's time to sell or trade in your vehicle, because the subscription features may not convey to the new owner, he says.
"Ten years ago this kind of thing did not exist," Fisher says. "We are heading for this model where you pay for a feature by subscription, but at the end of the day it could mean you've got nothing and no resale value."