When you shop through retailer links on our site, we may earn affiliate commissions. 100% of the fees we collect are used to support our nonprofit mission.
Learn more.
Streaming video services such as Amazon and Netflix are great, but the picture quality you receive is highly dependent on your broadband connection, how much traffic is running on the network, and your home WiFi network.
Picture quality can be even more variable if you're streaming 4K video, which require speeds of 20Mbps (megabits per second) or more. That's why many of us looking for the ultimate in picture and sound quality have been awaiting the arrival of new 4K, or Ultra HD, Blu-ray players, which have a sustained data transfer rate of 100Mbps.
Samsung got a jump on the competition when it introduced the first Ultra HD Blu-ray player back in April. But it'll soon be joined by models from several other manufacturers this summer.
One of the most interesting options for consumers is the new Xbox One S, which Microsoft plans to launch in August. It includes an integrated 4K Blu-ray drive and starts at just $300. At that price, it's the least expensive Blu-ray player we know about. Purchase that machine, and you might feel that you're buying a new 4K Blu-ray player and getting a game console for free.
Here's a roundup of the 4K Blu-ray options already announced.

Samsung UBD-K8500, $400
The Samsung UBD-K8500 Ultra HD Blu-ray player arrived a few months ago. Right now it's the only one we've tested—and it did great. (Our full evaluation is available to subscribers.) It's a 3D-capable model with a sleek, curved design that matches the shape of many of Samsung's 4K TVs. And like Samsung TVs, the 4K Blu-ray player supports the new HDR10 high dynamic range (HDR) format for more vibrant, realistic images. In addition to playing new 4K Blu-rays, as well as regular Blu-ray and DVD discs and audio CDs, the player has built-in support for 4K streaming from services that offer it. The player will also upconvert your regular Blu-ray discs to near-4K resolution. Its two HDMI outputs are useful if you have an A/V receiver that can't pass through 4K signals—you can send the video directly to the TV using using one, and audio to the receiver using the other.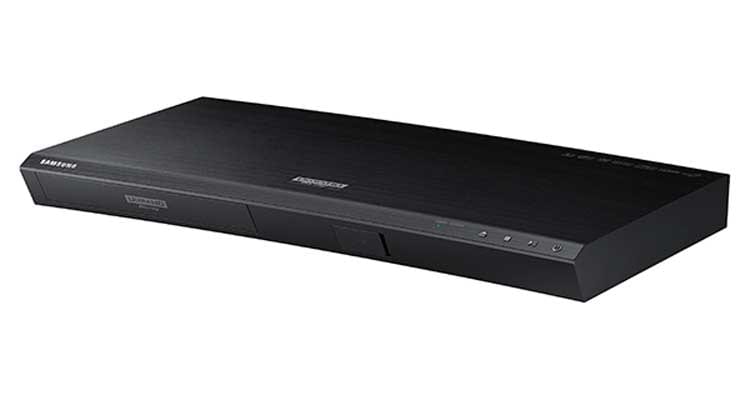 Panasonic DMP-UB900, $700
Targeting the step-up customer willing to pay a bit more for a higher level of audio performance, the 3D-capable Panasonic DMP-UB900 is the priciest player announced so far. It's also the first we've seen that earns both THX and Ultra UHD Premium certification. Based on demos we recently saw at Panasonic, the player can deliver great 4K picture quality and upscaling of 1080p content. It can also apply its "Chroma" video processing to streaming content, such as 4K videos from services including Netflix and YouTube. In the audio realm, the player supports high-resolution audio, and its two HDMI outputs are isolated to keep video noise away from the audio signal. The player also has 7.1-channel analog outputs for receivers that have corresponding inputs, and its "tube sound circuitry" with upsampling is designed to simulate tube-like warmth with digital audio. The player is scheduled to launch in September.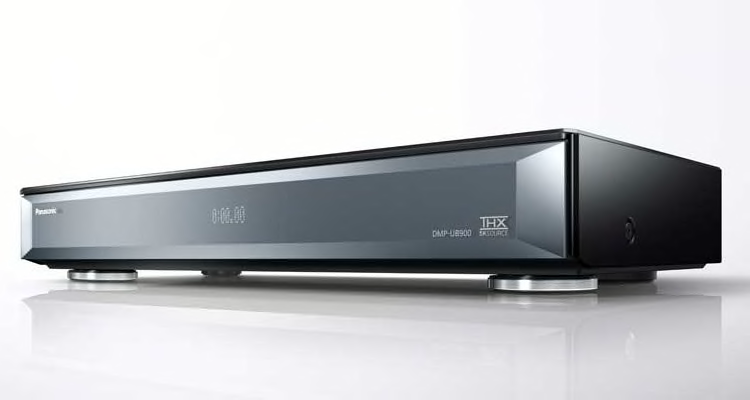 Philips BDP7501/BDP7301, $400
Looking for a more compact 4K Ultra HD Blu-ray player, plus a choice of color schemes? The Philips BDP7501 and BDP7301 models, which are marketed by P&F USA, (a joint venture between Philips and Funai) may be your best choice. Those looking for a dash of flash can choose the BDP7501, which comes with a brushed aluminum chassis. The other option, the BDP7301, has a piano-black finish. Like other models, it plays 4K and regular Blu-ray discs (including 3D Blu-rays), as well as DVDs and CDs, and it has access to online streaming content. Also like other players, it supports HDR10 high dynamic range technology, and can upscale 1080p content to near-4K resolution. Both versions have two HDMI outputs.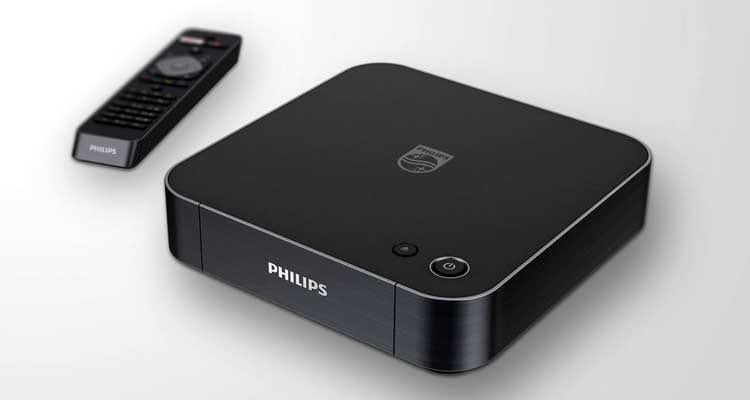 Microsoft Xbox One S, $300
Who thought the least expensive 4K Blu-ray player would be housed inside a game console? Three versions of the new Xbox One S are available: a 500GB version for $300, a 1TB model for $350, and a 2TB console that costs $400. They all look like smaller, all-white versions of the regular Xbox One console, but they have an internal power supply, plus an integrated 4K Blu-ray player with support for HDR10 high dynamic range technology. You also get 4K streaming with apps that support it. This latest Xbox iteration might be the perfect solution for a movie-watching family with a 4K TV and kids who have been clamoring for a game system. The consoles don't arrive until August, but you can pre-order one now.