Is high-res digital audio worth the money?
The music files and players are pricey—and not everyone hears the difference
Published: April 07, 2015 03:15 PM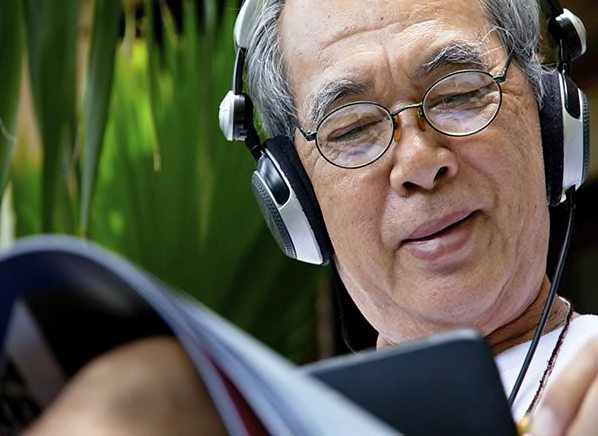 TVs, phones, and tablets can present beautiful video that has gotten steadily better in recent years. But audio quality has gone up and down, and some listeners believe it's now worse than it was 10 or 15 years ago.
One of the most vocal critics is rock legend Neil Young, who believes digital audio is missing something and is pushing for "high resolution" audio. We recently bought three high-res players and listened to regular and high-res songs.
File size affects quality
The most widely used digital music formats, MP3 and AAC, were developed in the '90s as a way to shrink the size of a CD recording to make it easier to store and download. Both files use "lossy" compression, meaning bits of data—presumably those you'll miss least—are permanently removed. The more data that's removed, the smaller the file but the greater the likelihood that the sound will be noticeably degraded. Higher bit-rate AAC and MP3 files have less information removed, so the files are larger, but they'll sound more like a CD.
Young and others are championing high-res audio, or better-than-CD sound, which some have likened to 4K TV for the ears. "Lossless" compressed files, such as ALAC (Apple Lossless Audio Codec) and FLAC (Free Lossless Audio Codec) maintain all of the original information when a song is uncompressed, so they should sound exactly the same as the source material. The downside is that they're considerably larger than AAC and MP3 files.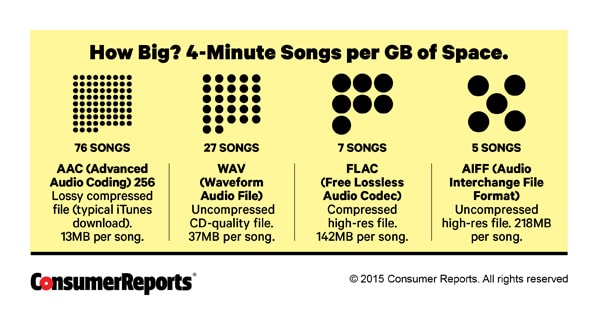 You can get high-res songs and albums from several websites, including Acoustic Sounds, HDtracks, and PonoMusic. Higher-­quality downloads are pricey, about $20 to $25 for an album, compared with $10 for a typical iTunes album.
You need special gear to play high-res audio. Players range in price from $100 to well over $1,000. A handful of compatible smart phones from LG, Samsung, and Sony—and some software, such as Winamp—support high-res files.
Real-life listening tests
The big question, of course, is whether most listeners can hear a difference. To find out, we compared the sound quality of high-res files to CD-quality WAV files and songs downloaded from Apple iTunes (compressed 256-kilobit-per-second AAC files). We played the high-res tracks on the players above, and the CD-quality and iTunes downloads on the fifth-­generation Apple iPod Touch.
Our experts listened to the players through our high-quality audio system and through three sets of headphones: the $300 Grado Prestige SR325e, our top-rated model, with excellent sound quality; the $80 Grado Prestige SR60e, which have very good sound; and the $75 Harmon-­Kardon CL, which scored slightly lower but are still very good. Then 10 staffers with no audio expertise listened to the same music on the Grado Prestige SR325e headphones.
The verdict
The audio engineers could sometimes hear a bit more detail and clarity in high-res files compared with CD-quality and compressed audio files. The subtle differences were most noticeable using the audio system and the Grado Prestige SR325e headphones, less so on the SR60e, and barely perceptible on the Harmon-Kardon CL headphones. Most of the regular staffers also thought the high-res files sounded better, from a little better to significantly so, though they really had to concentrate to pick up on the differences.
Potent portables: How three high-res players stack up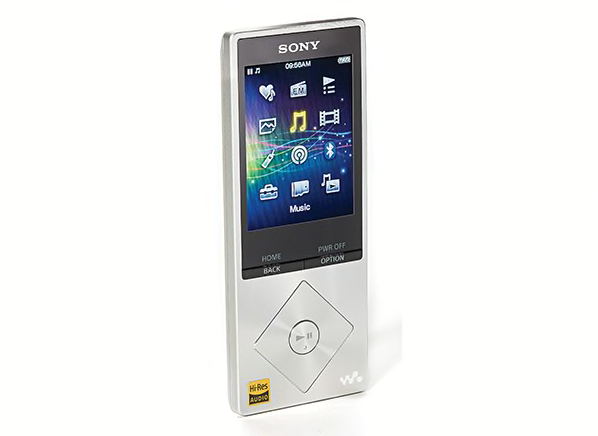 Sony NWZ-A17 Hi-Res Walkman, $300
The NWZ-A17 is the lowest-priced and smallest of this trio, so it will fit easily in a pocket or bag. The attractively styled player has a 2.25-inch color LCD screen. It comes with 64GB of built-in memory; you can add up to 128GB more via a microSD slot. The player supports MP3, AAC, WMA, WMA Lossless, AAC, FLAC, AIFF, WAV, and ALAC files—but not Sony's own DSD—with audio resolutions up to 192 kilohertz/24 bits. It has an FM tuner and Bluetooth and NFC technology. Unlike the other players, it can't be hooked up to a computer as a digital-to-analog converter (DAC).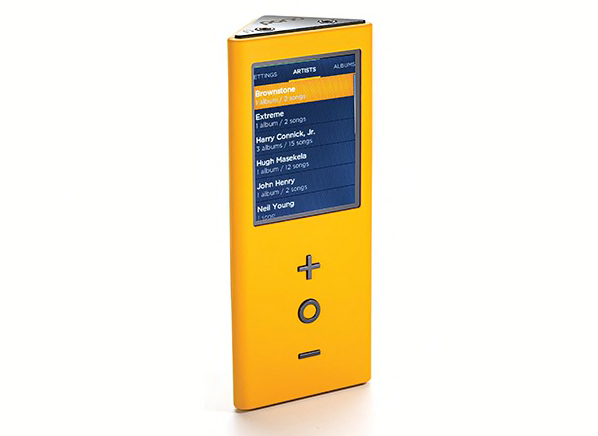 Pono PonoPlayer, $400
The PonoPlayer's wedge-like shape makes it almost impossible to stuff into a pocket, but it provides a stable base and good viewing angle when set on a table. It has a 2.5-inch touch screen, and it has 64GB of memory plus a 64GB card in a microSD slot (expandable to 128GB). The Pono supports most file formats, including DSD, with playback up to 192 kHz/24 bits. One of its two 1.8-inch audio jacks can be used as a regular headphone jack and the other as a line out to a home system. You can also use two sets of headphones at once or—if you have really fancy gear—one pair with balanced audio inputs.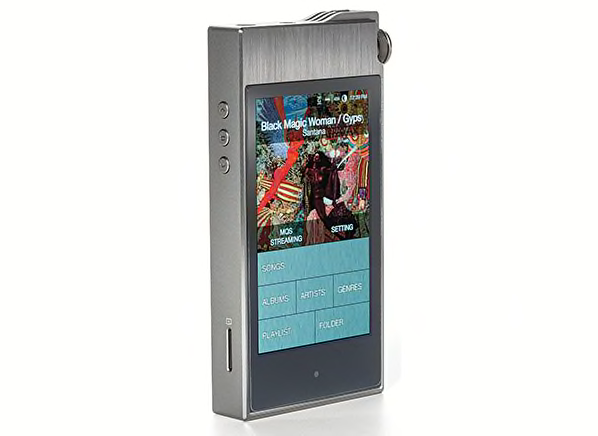 Astell and Kern AK100II, $900
This is the priciest of the three players, and it looks it, with a brushed-aluminum design and a handsome carrying case. Unlike most digital players, it has a knob that adjusts volume in precise increments, and the 3.3-inch OLED touch screen is the largest and best of those we tried. Like the other players, it has 64GB of internal memory and takes a 128GB microSD card. The player supports all of the formats mentioned plus OGG. It has Bluetooth and Wi-Fi, and includes music-­streaming software. Like the Pono, it can be used as a USB DAC, and it has standard and balanced audio outputs.