Is Age or Mileage More Important When Buying a Used Vehicle?
CR's experts offer used-car buying advice for when you need to make compromises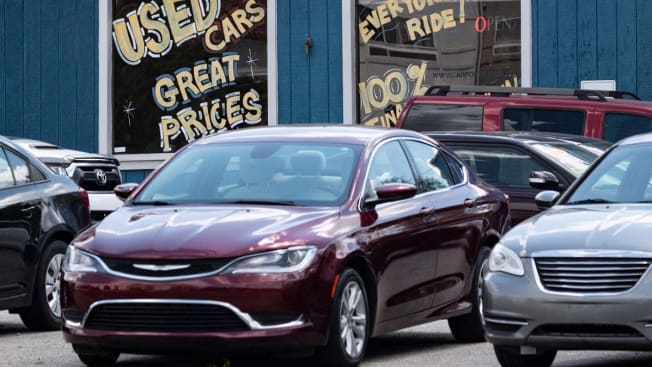 Car shoppers often face the dilemma of being drawn to an older model or even a high-mileage model that is otherwise a perfect match for their budget, needs, or tastes. This is especially true in today's market, where vehicle selection is haphazard and late-model, low-mileage cars are in short supply. If you have to compromise, does age or mileage matter more?
"There isn't really a hard-and-fast rule here. You have to really scrutinize the car that you're considering purchasing. Look at the maintenance and repair records to see whether it's been well-maintained," says Gabe Shenhar, associate director of Consumer Reports' auto test program. "But if the mileage is unusually low, you want to really look it over because you don't want a car that's been sitting for a long time."
Know that high-mileage cars may need pricey service and repair work, such as a timing belt or fuel pump replacement. Be sure to factor this into your budget, setting aside some money in an emergency fund.
Another factor you want to take into consideration when deciding between age and mileage is the advancements in technology that occur between one model year and the next.
"I would lean more toward newer vehicles, even if it has more miles," says Jennifer Stockburger, director of operations at Consumer Reports' Auto Test Center. "And the reason I say that is there's just been so many advances in terms of safety and fuel economy. Think about things like electronic stability control, backup cameras, forward collision warning, and automatic emergency braking. The older the vehicle you get, the more likely you may not get one of these key safety advances."
Before you close the deal, have the car scrutinized by a repair shop that routinely does diagnostic work. A thorough diagnosis should cost around $100 to $150, but check the price in advance. Ask the mechanic for a written report detailing the car's condition, noting any problems found and the cost to repair them.
Also get a Carfax report, which reveals whether or not the car has been in an accident and whether any recalls have been performed. Both the inspection and the Carfax report can inform your decision and empower your negotiations.
This article has been adapted from an episode of Talking Cars.