When you shop through retailer links on our site, we may earn affiliate commissions. 100% of the fees we collect are used to support our nonprofit mission.
Learn more.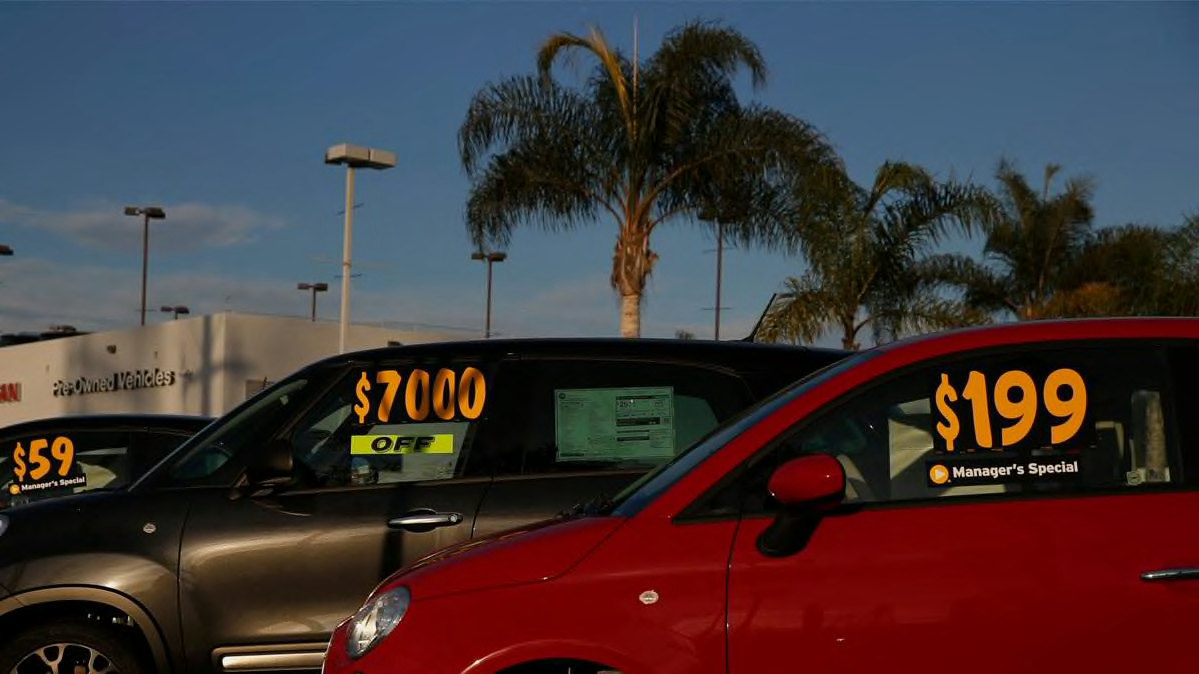 The used-car market is booming, making it a good time for sellers—but not so much for buyers.
With the economy reviving and a shortage of new cars, demand for used cars is pushing prices up sharply. The average price of a used car jumped 12.5 percent over the past year, from $21,020 to $23,643, according to the National Automobile Dealers Association (NADA).
"It's a great time to trade or sell a used vehicle," says Nick Woolard, an analyst at TrueCar, a firm that tracks industry trends and a Consumer Reports partner. "Used vehicles are going up in value, and that doesn't happen that often."
In fact, Woolard says the relatively high price of used cars is pushing many car buyers toward new cars right now.
A computer chip shortage and other supply chain delays have disrupted new-car production, and Woolard says there's no end in sight for the production slowdown.
So with demand for cars rising as businesses reopen and stimulus checks and tax refunds are deposited into consumers' bank accounts, the new-car supply is likely to get even tighter over the next few months. That, in turn, will increase demand for used cars.
Lauren Donaldson, the senior director of accounts at Purecars, a consultancy that advises dealerships on effective marketing strategies, says that consumer searches for used cars are double what they were a year ago. That means used cars are being sold a lot faster, and she advises car shoppers to move quickly if they're in the market and see a car they like.
Experts say that used-car prices are rising faster than new-car prices currently, but that the spike is a double-edged sword. Dealers are trying to snap up as many used cars as they can to satisfy customer demand, and that means you can get top dollar if you're looking to sell or trade in.
Donaldson says that dealers are most keen on finding cars under 2 years old, and that the 3- to 5-year range is the next most sought after.
"The silver lining for consumers is that even though prices are higher, your trade-in will never be worth more than it is today, and that may put you in a better position to purchase a newer car," Donaldson says. "And if you're a consumer who recently bought a new car and you're feeling a little bit of buyer's remorse, now is a good time to sell and move on to something else."
In good times and bad, Consumer Reports members can search our Used Car Marketplace for vehicles for sale in their area, sorting by the factors that matter most.
The listings include CR reliability and owner satisfaction ratings, and there's a free Carfax report for most of the vehicles. Members can also access ratings and information on used vehicles going as far back as 20 years.
Donaldson points out that as demand has surged for SUVs and trucks, dealers are more likely to negotiate over the price of sedan models, which have waned in popularity over the past several years. CR has found that typically, sedans tend to be more fuel-efficient than SUVs of equivalent size.
Check CR's used sedans ratings and reviews.
CR experts say that regardless of prices, the bottom line is that you should buy when the time is right for you. If it's now, you can leverage your trade-in to get the best deal possible. If you decide to wait, know that future pricing is hard to predict, especially when global supply chain problems plague automakers.
The market will calm down eventually, but it may take some time. So if you want to buy now, do your research on current pricing and deals, and be open to considering several models to increase your chance of scoring significant savings.