When you shop through retailer links on our site, we may earn affiliate commissions. 100% of the fees we collect are used to support our nonprofit mission.
Learn more.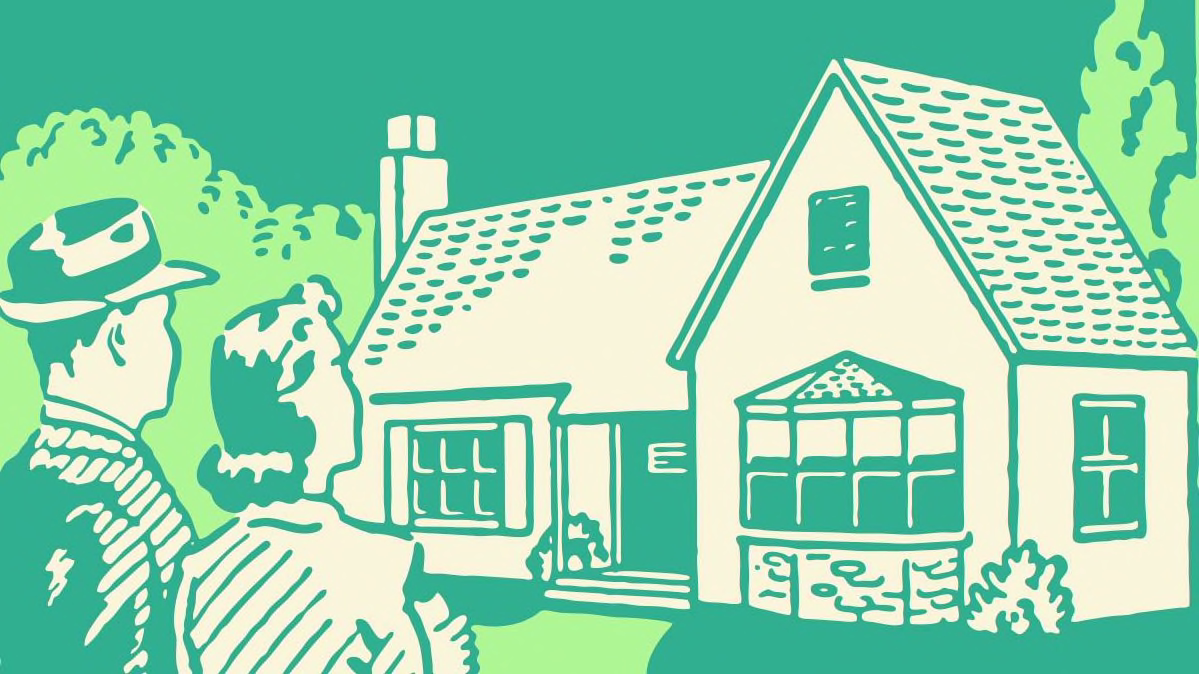 The pros and cons of owning a house or condo that's part of a homeowners association cover pretty much everything and the kitchen sink. Your relationship with the HOA can be reassuring, annoying, and sometimes even risky.
On the plus side, the HOA often foots the bill for major expenses, such as when a roof needs to be replaced or major landscaping is needed. The money for such maintenance comes from dues you pay. Some reports indicate that homes in HOAs sell at a premium compared with those that aren't.
On the downside, you might not get to paint your front door the color you'd like and may be subject to other restrictions you might not agree with. In worst-case scenarios, you could find the volunteer board that runs the HOA or the company it hires to do so mismanages the dues collected from homeowners. There have been reported cases of outright fraud and embezzlement.
"When you buy into a homeowners association, you are really going into business with a lot of other people you don't know," says Marjorie Murray, president and CEO of the Center for California Homeowner Association Law.
There's a lot at stake. Homeowners associations across the country have $88 billion on deposit, and about one in five U.S. homes belongs to an HOA, according to data compiled and published in 2017 by applied microeconomist Wyatt Clarke. HOAs are particularly common in homes built since 1960.
That's why Murray pays attention and tracks the worst cases, like the one in which an HOA manager in San Mateo County, Calif., embezzled $2.8 million from 2007-2013, and the Charleston, S.C., property manager accused in October of stealing $700,000 from dozens of homeowners associations.
If you're thinking about moving into an HOA, you can't afford to not do your homework and make sure you fully understand its bylaws and management practices.
You might not able to detect any fraud that might be going on, but you can certainly try and gauge the financial health of the organization and whether residents are happy with how the community and their money has been managed.
Here are four things to keep in mind about HOAs before you buy into one.
Follow the Money
The national monthly average HOA fee is about $331, according to a 2017 Trulia study—with New York City on the high end at $571 and Warren, Mich., on the low end at $218.
The property's MLS listing should note monthly or yearly HOA dues. You'll want to be clear what's covered—repairs to your home? snow removal? garbage collection?—and understand how frequently and by how much dues have increased in the last several years, as well as if there have been any special assessments. Ask for copies of the HOA's annual reports to obtain this information.
You'll also want to know how much the HOA has in reserve funds to cover the unexpected or catastrophic.
This is particularly important if you're in the market for a condo versus a single-family home, because there are more expenses the HOA must cover, says Dave Byrne, a New Jersey lawyer with Ansell Grimm & Aaron. If all of the stucco goes bad on all of the condo buildings, that's a huge expense for the entire community. But in a development of single-family homes, one person's bad roof isn't everyone's economic misfortune.
Find a CPA who has experience analyzing condominium financial statements to tell you whether the reserve fund is big enough, given the size and age of the development, and whether the rate and size of fee increases reflects what's standard in your area.
Note that HOAs and their property managers might not respond to prospective buyers. After all, their fiduciary duty is to current owners. This doesn't mean you can't get this information; you and your real estate agent might just have to lean on the seller to provide it.
Get to Know the Board or Property Manager
Again, ask the seller and even future neighbors you might encounter about the board members and the property management company, if there is one.
If the HOA is professionally managed, do some online research into the company and speak to residents about how long the company has been engaged by the HOA and how responsive it has been to issues residents raise.
If the HOA is managed by people who live there, find and talk to some of them. You'll want to get a sense of their philosophy when it comes to reserve funds vs. assessments and when it comes to dealing with residents' grievances. Ask how frequently the board meets and if you can see the minutes.
Read the Rules
Probably the most annoying thing about HOAs for homeowners are the rules about what owners can and can't do to their property. Covenants, Conditions & Restrictions (CC&Rs) are meant to protect property values by ensuring a universal, high-quality aesthetic.
Still, you'll want to know if you can build an addition, take out a tree or even change the paint color before you buy. You'll want to know how often you're expected to mow the lawn and the flowers you're allowed to plant.
As a buyer, ask your real estate agent to help you obtain a copy of the CC&Rs. In many states, they're a matter of public record and findable through the registrar of deeds. In addition to understanding the rules, you'll want to know how and when they might automatically renew.
Before Betsy Sprenger's family moved into their Charlotte, N.C., home 10 years ago, Sprenger read the CC&Rs with a careful eye. The first change to the home was non-negotiable: a ramp for her young son Gabe's wheelchair. She knew by federal law the HOA would have to allow it, but she wanted to know of any restrictions or conditions. Before her family purchased the home, Sprenger presented her plans for the ramp; the HOA's Architectural Review Committee (ARC) asked only that additional shrubbery be planted to obscure the ramp's support system.
"They were trying to make sure the houses stayed in the same aesthetic to protect home values," Sprenger says.
After you move in, if you don't like the rules, know that they are not set in stone. Get to know the board and ARC members, attend board and committee meetings, make a motion to change a rule.
Get Involved
Again, the only way to protect your investment and make sure the HOA and property managers are doing their jobs is to get involved. Sprenger is a perfect example of how to do it.
Ever since her family bought their house and erected Gabe's wheelchair ramp, Sprenger has attended HOA board meetings. When the property manager appeared to not respond as quickly, Sprenger asked the board what they were paying the management company and about the terms of the contract. She asked to look at the books so she could see how the money was managed.
Not every resident is so diligent, something Sprenger has seen the past four years as a member of her ARC. Last year, she scheduled a meeting for residents to come and ask the ARC about any changes they'd like to make to the CC&Rs. Nobody came, yet neighbors for years have complained of certain rules like the ban on metal fences. That restriction was written 25 years ago, before decorative metal fences came into fashion. The rule could easily be overturned if enough people show up or send in their votes, she said.
"They are all quick to complain that they don't like our rules. I get it; they're old," Sprenger says "But if you don't respond to invitations to meetings or send in your proxies to the board meeting, it's not going to change."
Robert N. Burris, a Charlotte real estate attorney and member of his condo association's ARC, agrees that being involved is a must. "The HOA is just as good as its board and its officers," he says. "It can be a bunch of dogs, or it can be great."