When you shop through retailer links on our site, we may earn affiliate commissions. 100% of the fees we collect are used to support our nonprofit mission.
Learn more.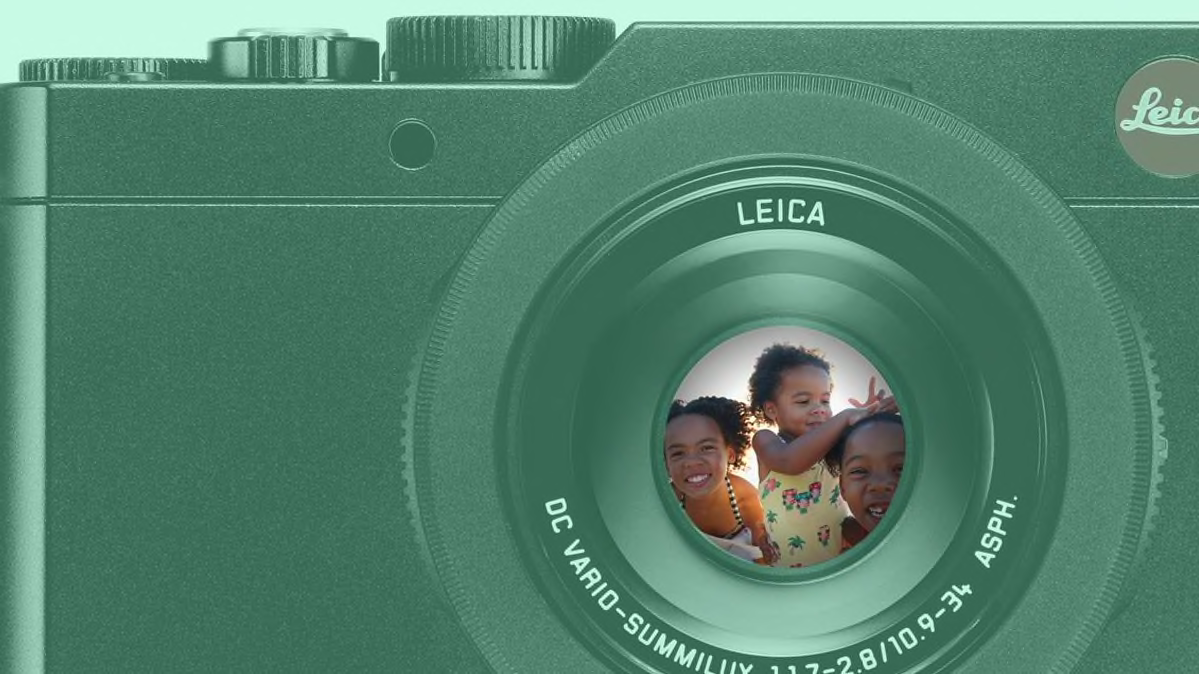 It wasn't all that long ago that most people owned a dedicated camera because, of course, who ever heard of taking photos with a phone? Today, 77 percent of the population owns a smartphone, and the camera quality has improved so much that it's often all you need to get a really beautiful shot that's worthy of sharing online or printing.
So why think about getting a "real" camera ever again? Plenty of reasons, depending on the kind of photos you want to take, and where.
Consider: If you're embarking on a once-in-a-lifetime safari in South Africa or want to capture your daughter's breakout season on the basketball team, a camera phone can leave you disappointed. Why? First of all, even the best of them can't effectively zoom in from across the gym, let alone a stretch of savanna. That's because camera phones have small, fixed wide-angle lenses that barely protrude from the phone body, rendering them no match for the powerful telephoto lenses on many stand-alone cameras.
And smartphone cameras can falter when the lighting is poor. In that situation, says Artur Pietruch, a CR test lab photography expert, "the weaknesses of camera phones become obvious."
Dim lighting isn't reserved for caves and basements, either. It's the lighting you have when you take to the dance floor with your daughter on her wedding day, or when your 5-year-old puffs his cheeks to blow out his birthday candles, or when you're going for a walk along a pier at sunset. In all those cases, a camera phone can leave you with an image that's grainy and gloomy, where the details smear into a dark blur.
What 'Advanced' Means
If you're thinking about buying a stand-alone camera, you'll be confronted with an enormous range of choices and prices. We think most consumers trading up from a camera phone will be very pleased with the grouping we call "advanced" point-and-shoots.
These cameras don't let you swap lenses in and out the way you can with an SLR, the bulky camera type used by professional photographers and many dedicated amateurs. But they do tend to be lighter than SLRs—and less expensive, too.
And they have big advantages over the basic compact point-and-shoots you may remember from 20 years ago. The new cameras give you manual controls, letting you have the fun of experimenting with shutter speed and aperture. For serious hobbyists, another advantage is that they can save pictures in a file format called RAW, useful for photo editing.
Most important, advanced point-and-shoots have the sharp lenses and large image sensors you need to capture shots in varied lighting conditions, photos you'll be proud to share on Instagram and make into oversized art.
As for the price range, some of these cameras cost $400 or less, but the best-performing ones in our tests cost more than that. The highly rated Canon PowerShot G1 X Mark II, for instance, sells for $650, and our top-rated Sony Cyber-shot RX10 II goes for $1,200. See below for details on these two advanced point-and-shoots.
Ways to Shop Smart
First decide how much zoom you want. Two cameras in our ratings have lenses that go from 24mm to 600mm, which would zoom you in by 20 times. That's plenty for wildlife photography or your child's soccer game. The trade-off is that you'll need to put up with some added weight and bulk; these aren't cameras you'll be slipping into your pocket.
Second, handle several models in a store if you can. Cameras vary in weight, shape, and the location of the controls. You want a model that feels good in your hands and that you find intuitive to use.
And last, having an easy-to-use smartphone app can make it much easier and more fun to share your masterpieces. So go online to the manufacturer's website to watch a video showing how a camera works with its app for posting photos or texting them to friends and family. You'll also find other useful how-to information there.
Smartphone vs. Point-and-Shoot
Does a smartphone have all the capabilities of a point-and-shoot camera? On the "Consumer 101" TV show, Consumer Reports' expert Nicholas De Leon puts them to the test.
Editor's Note: This article also appeared in the June 2018 issue of Consumer Reports magazine.