Don't Rush Into an 84-Month Car Loan
Long loans can lower your monthly payment, but you'll end up paying more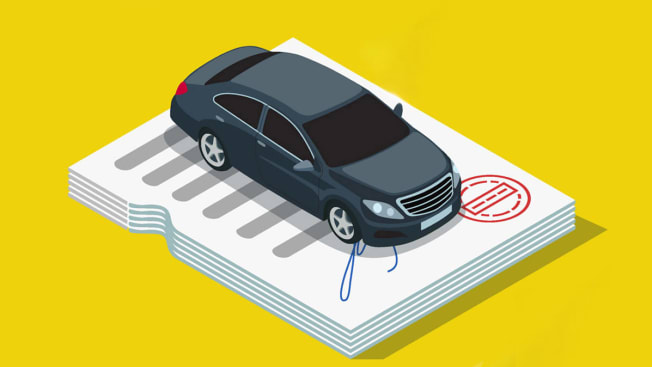 Finding a new car can be tricky in the current market. Production delays caused by the global semiconductor shortage have caused shortages on dealership lots. Even so, there are still financing offers out there, and low-interest financing on long-term auto loans has quickly become the norm. But before you go out and sign on to a six- or seven-year commitment on a new car, even at a very low percentage rate, Consumer Reports' experts advise crunching some numbers.
That's because some cars depreciate at a faster pace than a loan can be paid down, especially over so many years. That means there could be a period when you owe more than your vehicle is worth, also known as being underwater or upside-down. In the case of an accident that totals the car, that could mean a financial disaster.
Chuck Bell, programs director for advocacy at Consumer Reports, recommends that consumers take a conservative approach to how much they spend on a vehicle.
"In the past, the rule of thumb for car financing was the 20-4-10 rule: Make a 20 percent down payment, take a 48-month [four-year] loan, and spend no more than 10 percent of your budget on all vehicle expenses, including maintenance and insurance," he says. "Now, many households are spending an average of 11 percent just on car payments alone."
Being upside-down on an auto loan is fairly common. According to new research from Edmunds, 44 percent of new car sales involve a trade-in with negative equity. While negative equity isn't necessarily much of a problem while you own the car, it can put you at risk financially if you decide to trade it in or if it is damaged. If a vehicle is declared a total loss in an accident, you will still be liable for the loan balance that insurance doesn't cover. That's also the case if you want to sell your vehicle and buy something else: A vehicle often depreciates faster than you can pay down a loan over six or seven years.
Shop CR's Car Buying Service From Home
The Consumer Reports Build & Buy Car Buying Service is evolving to face the challenges of shopper needs during the pandemic. The core service engages a nationwide network of over 16,000 participating dealers to provide up-front pricing information and a certificate to receive guaranteed savings off the manufacturer's suggested retail price. A growing number of dealerships are enrolled in a Buy From Home program, enabling buyers to complete the buying process without going to the dealership. Participating dealerships will take you through the paperwork remotely and deliver a sanitized vehicle right to your home, all at a fair price. When using the Build & Buy Car Buying Service, accessed by clicking the "View Pricing with Incentives" links on our car model pages, you will find Buy From Home participants denoted by a special banner that says, "Buy from Home: Have your vehicle delivered to you and complete your paperwork at home."