When you shop through retailer links on our site, we may earn affiliate commissions. 100% of the fees we collect are used to support our nonprofit mission.
Learn more.
The initial purchase price of a car is only part of the cost, of course. A key question is whether you can afford the drip, drip of maintenance and repairs for as long as you own it.
In our 2016 Auto Reliability Survey, we asked subscribers to tell us how much they paid out of pocket for general maintenance (oil changes, etc.) and repairs during the previous 12 months. Here we detail those average 12-month costs for owners of 2014 and 2007 models for the brands about which we have survey data. These costs provide an insight into the expenses owners will incur over the life of their vehicle.
Our analysis shows that many brands have low ownership costs during year three. Keep in mind that some—including BMW and Mini—have free maintenance for the first few years, making them relatively affordable out of the gate. But costs can skyrocket when the warranty and free maintenance periods are over.
Whether you're shopping for a car or deciding what to do with the one in your garage, take a hard look at the short- and long-term maintenance and repair costs in these key years of ownership.
Note that the Mercury, Saab, Saturn, and Pontiac brands were discontinued between 2009 and 2012, and therefore do not have any 3-year-old models.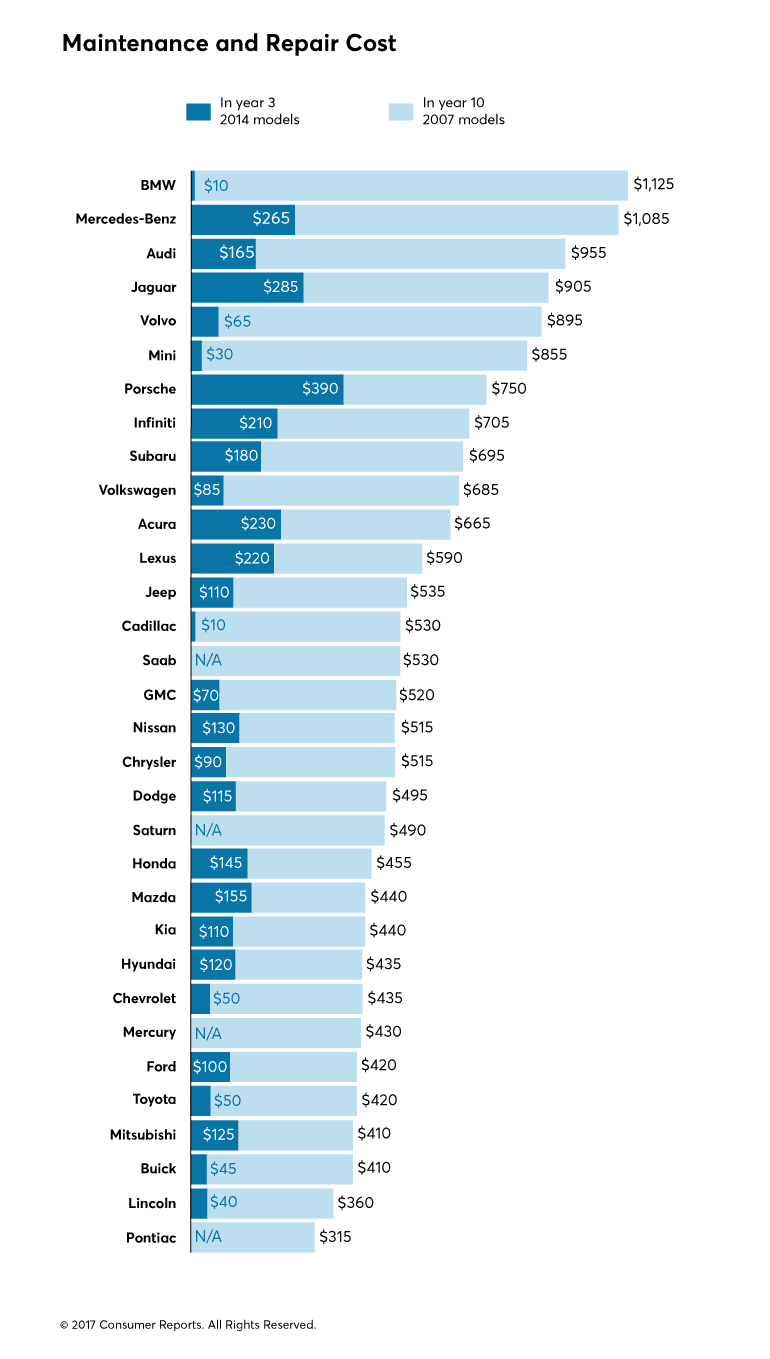 Editor's Note: This article also appeared in the September 2017 issue of Consumer Reports magazine.
Make Your Car Last
Cars these days can run for 200,000 miles and more. On the 'Consumer 101' TV show, host Jack Rico learns from Consumer Reports' Jen Stockburger what you can do to get the maximum life out of your vehicle.