How to Avoid Problems Rolling Over a Car Loan
Automotive sales and financing contracts are complicated, so it's good to get help before you sign on the dotted line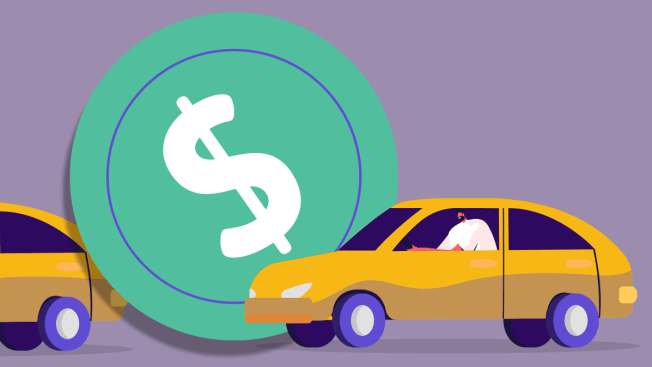 Sandra Roundtree, a retired New York City employee, wanted to trade in her 2013 Chevrolet Cruze for a used 2018 Acura RDX that caught her eye at a local dealership. When the salesperson offered to roll over the amount she still owed on her old car loan into a new loan for the Acura, Roundtree agreed.
"I wasn't quite ready to purchase the car, but I liked it, so I went with the deal," she says.
Roundtree signed the papers and drove home in the Acura. But when it took too long to provide income documentation to finalize the loan, violating terms of the contract, the lender canceled the loan. Roundtree thought she had been approved, and was surprised when the lender the dealer had provided pulled the plug.
"I was confused and didn't understand what was going on," she says. "I had already given up my old car, and I thought oh my God, I'm not going to have a car."
Experts from CR and elsewhere say it's always a good strategy to arrange financing with your bank or credit union before you go car shopping. You might not end up using it, but financial institutions are usually better equipped to work within your budget.
At the very least, preapproval will give you a baseline from which to work before you set foot in the dealership, and you may be able to use the bank financing to negotiate even better terms with the dealer. But again, be careful, and always be ready to walk away if a deal doesn't seem right.
"A dealer isn't the person to tell you whether you can or can't afford a vehicle—they focus on monthly payments, not on overall affordability, or the length of the loan," says Bruce McClary, senior vice president of communications at the nonprofit National Foundation for Credit Counseling (NFCC). "They are highly incentivized to make a sale. Once you sign the financing paperwork and buy the car, they're not tied to your ability to pay for it. They don't care if you can make the payments."
Carrie Miller, an attorney in the consumer, debt, bankruptcy unit of the District Council 37 Municipal Employees Legal Services, represented Roundtree. She says that it's fairly common for her clients to walk into a dealership financing office with little understanding of the far reaching impacts the sales contract can have. And she suspects the problem is widespread.
"I think a lot of people in this country need to improve their financial literacy," she says. "After signing the contract and driving the car off the lot, some of our members then go over the signed contract and believe they were overcharged. But by then it's too late to take any action, especially when the dealer's charges are not prohibited by law, as long as all the charges and the full cost of financing are disclosed in the finance agreement."
Although Roundtree got another loan and kept her new car, it might not have ended up that way if she hadn't asked for assistance from her union's legal services department. While not everyone has free or low-cost legal help available, McClary says organizations like the NFCC are available to provide assistance.
Here's more advice on the best way to get car financing and avoid the problems that Roundtree encountered.
Look at Total Amount of Loan
Most customers pay monthly, but it is important to focus on the full amount to make sure the overall cost doesn't get lost. An extra $10 or $20 a month might not sound like much, but it can add $720 to $1,440 to the total cost of a 72-month loan, which may be much more than you intended to spend.
Don't Get Penalized for Good Behavior
Avoid getting a loan that has a prepayment penalty, so you don't end up having to pay extra if your financial situation changes and you decide to pay off the loan sooner. This flexibility is important to maintaining control of your finances. The quicker you pay off a loan, the less you pay in finance charges and the sooner you can start saving for the next vehicle, ideally accruing interest on your savings.
Research Your Car's Trade-In Value
Know what your current car is worth before you go into negotiations with the dealer, Salzberg says. Kelley Blue Book, Edmunds, and the National Automobile Dealers Association offer free online valuation for used cars, or you can use CR's value estimator, which is also free.
Call several dealerships and see what they'll offer for a trade-in. If you feel like you're being lowballed, you can reference higher estimates from online valuation tools and other dealers' trade-in offers. This tactic works better if you go to other dealerships and get the offer in writing.
Carvana, an online marketplace for used cars, for example, allows someone who wants to trade in or sell their old car to complete an online appraisal, and either apply the appraised value to another car or get a check for the amount.
Negotiate Trade-In and New Car Separately
Salzberg says that dealers may try to increase the sale amount of the new car to make up for a high trade-in value on your old one. Being upside-down on the loan—when you owe more than the car is worth—complicates things. A dealer may say it'll roll your unpaid loan into the financing on a new car, but make sure the interest rate on the new loan isn't higher than the old one.
Consumer Reports advises focusing on negotiations for the new car first, then shifting to the trade-in vehicle once that number is locked in. Then you can use the trade-in numbers you've gotten from other dealers to negotiate the best trade-in deal.
Get Preapproved for a Loan
The dealership may end up offering the best financing, but getting preapproved by your bank or credit union for a car loan will give you a baseline to work from.
Try Selling Privately Instead of Trading In
Trade-ins tend to involve a lot less hassle than selling a car yourself, but private sales often make more money than trade-ins.
Jack Gillis, executive director of the nonprofit Consumer Federation of America, says that in general, dealers will give you a wholesale price, whereas selling privately will get you a higher price, which is whatever potential buyers are willing to pay for it.
Salzberg says selling your car could be a good way to offset negative equity, although he cautions to check with the lender on your old car's loan before selling it. If you still owe money on the car, you'll have to pay off your current loan in order to get the title from the lender so that you can sell it.
Delay New Car If You Have Negative Equity
It is especially important to try delaying the purchase of your next car if you're upside-down on the loan for your current car, multiple experts say. Sometimes you just need another car. Perhaps you got into an accident and totaled your old car, or maybe a major life event like loss of a job, health problems, or the birth of a child means you need a smaller or larger vehicle.
But if you can wait until you have positive equity on your existing loan, you're much less likely to be upside-down on the new one, which experts say is a bad place to be.
Gillis points out that if you need to unload the car quickly, or if it gets totaled in an accident, you'll still have to pay off the balance of the loan, even though you no longer have the car. Salzberg says that taking on more debt when you buy a new car can affect your ability to qualify for credit cards, home loans, and other financial products.
If you must replace the car, don't feel pressured to buy a new car. A used car, even one that has some years on it, is a smarter move that can help you turn around your personal finances. Remember, cars are depreciating assets, and you don't get out of a hole by digging deeper.
Pay Down Your Existing Loan Before Buying
If your vehicle is worth less than the amount you owe, you might consider using money you've saved up to close the gap and achieve positive equity. But this comes with caveats, experts say. First, make sure there's no prepayment penalty, which will cost you money if you decide to accelerate your payments, and also confirm that the extra payments are going toward the loan's principal amount, rather than just the interest.
Another reason to reconsider paying down your existing loan early is if you would have to clean out your emergency savings to do it. McClary says that although it's better to have positive equity than negative on your loan, it's more important to have savings available to cover the cost of unexpected medical expenses, income loss, and other emergencies. Salzberg says a homeowner may consider taking out a low-interest, fixed-rate home equity loan to pay off the remaining balance on a car loan.
You may want your next car to be larger and more luxurious than the one it replaces. But multiple experts say it's better to buy a car you can afford, especially if you have an existing loan balance to pay off, and even more so if you're upside-down on the loan.
For example, sedans tend to cost less to purchase and operate than equivalent SUVs, and trucks are almost always more expensive than smaller vehicles, as are luxury cars. Gillis says that negative equity on a car loan means you're probably buying more car than you can afford.
A relatively new used car—something between 1 and 4 years old—can be a great way to save money. Alain Nana-Sinkam, vice president of strategic initiatives at TrueCar, a Consumer Reports partner, points out that new cars depreciate most over the first year or two of their existence. Accordingly, the amount you'll have to borrow can be significantly less for a car that's slightly less than new.
He also says that although some people think a used-car loan will have a higher interest rate, your lender will make the final determination on setting the interest rate for your loan, and it has more to do with your credit score than the age of the car. (Read more on how to get the best loan with a low credit score.)
Before pulling the trigger on a used car, be sure to consult CR's used-car valuation tool to make sure you're getting the best deal possible. It's also a good idea to check pricing on similar cars at other dealerships to make sure the car you're looking at lines up with the prevailing market price.
Don't forget: The car shopper is in the driver's seat. If a dealer pressures you to buy before understanding the terms of the loan, trade-in, and sales contract, your best strategy is to walk away. Even if you need a car now, a bad loan and more debt can make things tough for you well into the future, sometimes after your car is gone. Rest assured, there is another dealership down the street that would be happy to work with you.