When you shop through retailer links on our site, we may earn affiliate commissions. 100% of the fees we collect are used to support our nonprofit mission.
Learn more.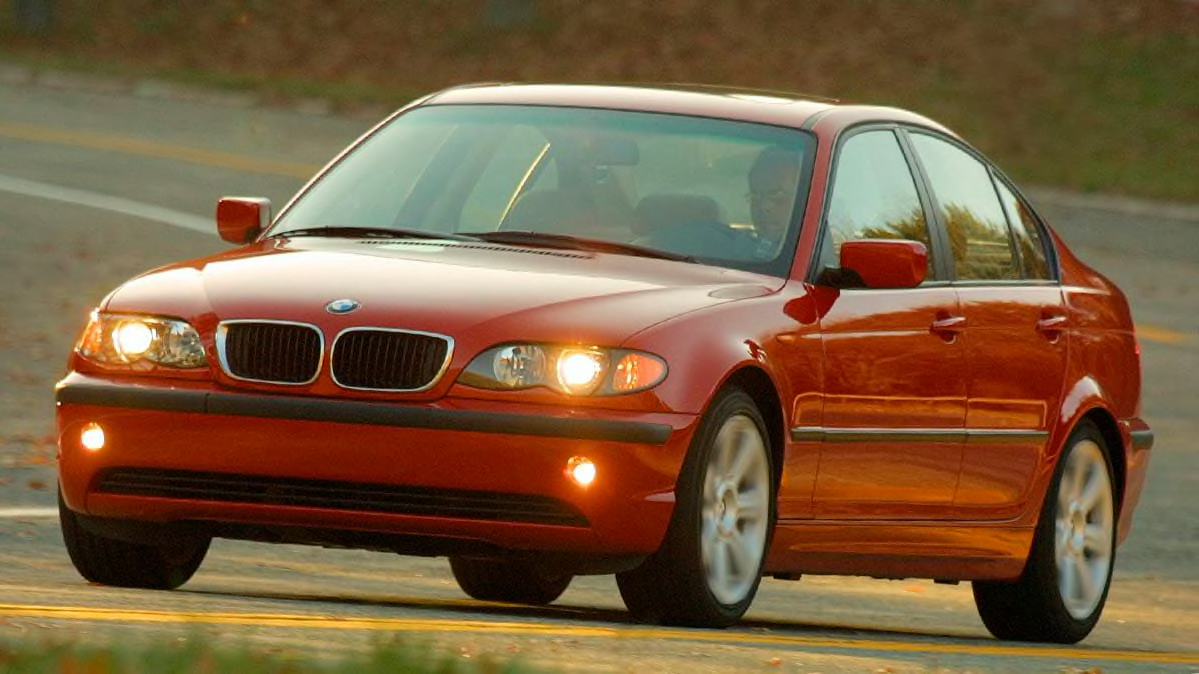 In a rare and serious step, the nation's top auto safety regulator told owners of certain 1999 BMW 323i and 328i sedans to stop driving their vehicles until they can get their unsafe Takata airbags fixed.
However, those owners are on their own when it comes to finding alternative transportation.
According to the National Highway Traffic Safety Administration, 7,910 vehicles have airbags that might deploy without enough force to protect occupants or explode and spray sharp metal fragments directly at the person sitting in front of the airbag. Both conditions could cause serious injury or death to vehicle occupants.
BMW spokesman Oleg Satanovsky told CR that owners could expect a remedy "sometime next year" and that the automaker could not be more specific.
In the meantime, any owner who relies on one of these vehicles to get to work or school will have to find another way and also absorb the expense. BMW said it's "unlikely" that it will provide a loaner vehicle to owners. In 2018, Ford provided free loaner vehicles after NHTSA issued a similar order to stop driving certain pickup trucks with faulty airbags.
The action is part of a wider recall of up to 1.4 million vehicles, which includes other BMW sedans, coupes, and wagons in addition to models from Audi, Honda, Mitsubishi, and Toyota. So far, no other owners have been told to stop driving their cars.
This specific recall is because of inflators that may have been improperly sealed. It's a similar issue to a larger, ongoing recall of airbags made by major auto parts supplier Takata that NHTSA has called "the largest and most complex safety recall in U.S. history." Over 41.6 million vehicles have been recalled so far due to the faulty airbags, which have been associated with 16 deaths in the U.S. and at least 24 deaths and 300 injuries worldwide.
So far, BMW is aware of at least one injury and two fatalities outside the U.S. due to this issue, and the automaker has already recalled similar vehicles in Australia.
"This is a life-threatening issue. If you have one of these vehicles, please heed this serious warning and stop driving the car right away," said Ethan Douglas, CR's senior policy analyst for cars and product safety. "BMW must step up and offer free loaner cars to everyone with a recalled vehicle, and if it won't, then NHTSA must require the company to do so."
BMW estimates that fewer than 50 percent of the 7,910 recalled vehicles are still on the road. CR's search of online used-car marketplaces found 13 affected vehicles for sale.
BMW will contact owners by First Class mail, although it can be hard to track down older cars that may have changed hands multiple times. "Vehicle registrations and media coverage are the important initial steps in finding owners of potentially affected vehicles," Satanovsky told CR in an email.
Learn more about the Takata recall.
Check to see whether your vehicle has an open recall: NHTSA's website will tell you whether your vehicle has any recalls that need to be addressed.
If you plug your car's 17-digit vehicle identification number (VIN) into NHTSA's website and a recall doesn't appear, it means your vehicle doesn't currently have any. Because automakers issue recalls often, and for many older vehicles, we recommend checking back regularly.

Stay informed about recalls that might affect your vehicle by using our Car Recall Tracker. Create a free account now to become a CR member.