What to Do If Your Car Has a Recall During the Coronavirus Pandemic
The right action depends on where you live, the seriousness of the issue, and whether you truly need to drive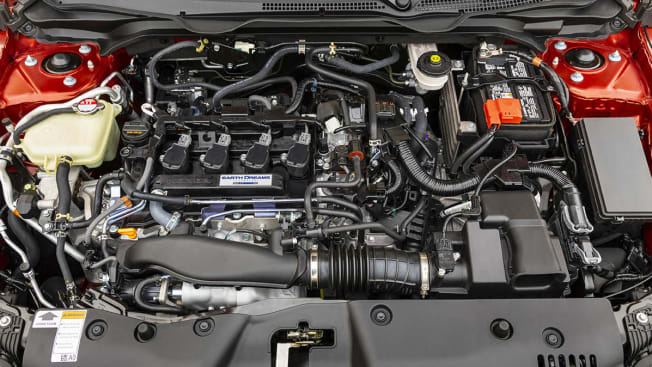 When an automaker issues a recall, it means a vehicle has a serious safety defect that must be fixed. But what happens if your car gets recalled during the coronavirus pandemic?
If driving is not essential or you have the use of another vehicle, you can probably wait to have a recall repair performed, says William Wallace, manager of safety policy at Consumer Reports. Unlike vehicle warranties, recalls do not expire and can be performed at any time, he says, even if your car is no longer covered by a manufacturer's warranty.
Call the Dealership and Ask Questions
If you are a medical worker, a caregiver, a delivery driver, or another essential employee—or if you depend on your car to get food, medication, or healthcare—you may still need to get your car fixed.
But don't just drive to the dealership. Instead, automakers tell CR that you should call your local dealer first to see whether it's open and when it can schedule a recall repair.
You should also ask specifically about its policies for use of disinfectant, worker health, social distancing, and whether it offers "no touch" or "contactless" service.
"We suggest that customers reach out to their local dealer directly prior to visiting to confirm their service operations are open and ready," Toyota spokeswoman Tania Saldana told CR. Mark Gillies, spokesman for Volkswagen, said that owners also can contact an automaker directly for more information.
In most cases, dealerships will still be able to perform recall repairs, assuming trained staff and parts are available. But the unique circumstances of a virus outbreak complicate how easily or safely consumers can get those repairs performed.
Prioritize Serious Repairs
Some recalls—such as certain Takata airbag replacements—are severe enough that owners are told to stop driving their vehicles until a repair can be performed. Fixes that prevent fires or major mechanical failures are also extremely important. Others, such as mistakes in the owner's manual or too-bright headlights, should still be addressed, but they can probably wait until the coronavirus crisis has lessened. Sometimes an automaker will announce a recall even before a fix is available. Again, you should call your local dealership to learn more about what a recall entails.
"If driving your car is a must, ask your local dealer about the recall to find out the severity of what could happen if the recall is not performed," says John Ibbotson, chief automotive services manager at CR. "This will help you determine if you need to bring it in right away."
People who are at a higher risk of complications from COVID-19 should delay repairs unless absolutely necessary. And if you are sick or prohibited from leaving your home, repairs need to wait.
"In states where consumers cannot bring their vehicle into the dealership because of shelter-at-home orders or individual health concerns, obviously those repairs—whether they are for recalls or not—will need to be delayed," Levine told CR.
No matter what, don't bog down dealers with routine maintenance. It puts them at risk and diverts their attention from keeping first responders, medical professionals, and delivery personnel on the road.
"Clearly, no one should violate a shelter-at-home order to visit their local mechanic for a routine oil change, but keeping our communities safe and functioning in this crisis will require many vehicles to remain operational," Levine told CR.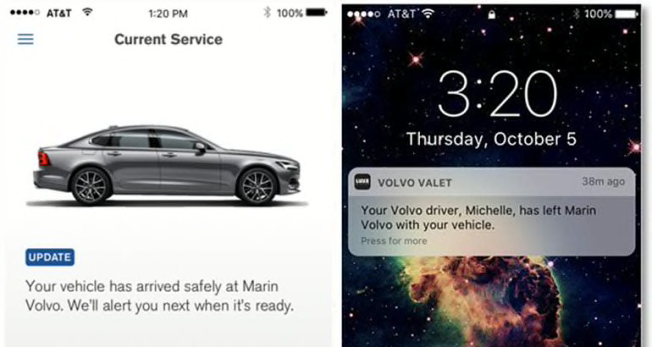 Let the Dealer Come to You
Many dealership websites are advertising pickup and delivery services for vehicle repairs. These services can also be used for recall fixes.
Some automakers have put programs in place as well. For example, Ford says it has instructed its dealers to pick up cars from customers' homes for repairs and to drop them off after service is complete. The Volvo Valet app lets owners of any Volvo vehicle schedule pickup and drop-off for repair, and similar services exist for many newer luxury vehicles.
Clean Your Car After Service
Automakers tell CR that their dealers have put specific precautions into place to protect the health of their employees and customers, including enhanced cleaning methods before and after repairs.
Still, car owners can take extra steps to clean the interiors of their cars once they have returned from the dealership. Wipe down all key areas, including the outside door handle, seat, steering wheel, and adjustment levers. (Learn how to kill the coronavirus in your car without damaging interior surfaces.)
If you don't need to drive right away, you should let your car sit for at least three days. The World Health Organization says the virus "may persist on surfaces for a few hours or up to several days," depending on the surface and conditions.