Chevrolet and GMC Trucks Recalled Because Airbags Can Deploy Without a Crash
Roof-rail airbags may send parts throughout the cabin; the risk is greater risk in hot regions
General Motors is recalling certain 2015 and 2016 Chevrolet Silverado 1500, 2500, and 3500 and GMC Sierra 1500, 2500, and 3500 full-sized pickup trucks because of concerns that the roof-rail airbag inflator may deploy without a collision occurring and propel parts into the cabin. Plus, it is an understatement to say that a random airbag deployment could startle the driver.
This action was prompted by reports of three vehicles experiencing ruptured airbags in unoccupied vehicles in June 2021. The automaker determined that the cause is corrosion inside the inflator caused by moisture introduced during manufacturing and aggravated by temperature changes in hot regions.
This airbag recall affects 410,019 trucks. This recall notice supersedes a related recall announced in November 2020, for the same issue (National Highway Traffic Safety Administration number 20V-736). That recall involved 9,279 trucks.
Further, this latest recall is not related to the Chevrolet and GMC heavy-duty diesel truck recall also announced this week.
Owners can use a vehicle identification number (VIN) to check to see whether their truck is included in this or other recalls at the GM Owner Center or NHTSA's website.
Customer notifications will be sent out in mid-August, to be followed by further communication when a fix is available.
Vehicles recalled: Certain 2015 and 2016 GMC Sierra 1500, 2500, 3500, and Chevrolet Silverado 1500, 2500, and 3500 trucks.
The problem: The roof-rail airbag inflator end cap may detach from the inflator or the inflator sidewall may rupture. This could cause the end cap or other parts to be propelled into the vehicle.
The fix: Dealers will replace the left and right side roof-rail airbag modules, free of charge.
How to contact the manufacturer: Owners may contact Chevrolet customer service at 800-222-1020 or GMC customer service at 888-988-7267.
NHTSA campaign number: 21V504000. GM's number for this recall is N202324251.
Check to see whether your vehicle has an open recall: NHTSA's website will tell you whether your vehicle has any open recalls that need to be addressed.
If you plug your car's 17-digit vehicle identification number (VIN) into NHTSA's website and a recall doesn't appear, it means your vehicle doesn't currently have any open recalls. Because automakers issue recalls often, and for many older vehicles, we recommend checking back regularly to see whether your vehicle has had a recall issued.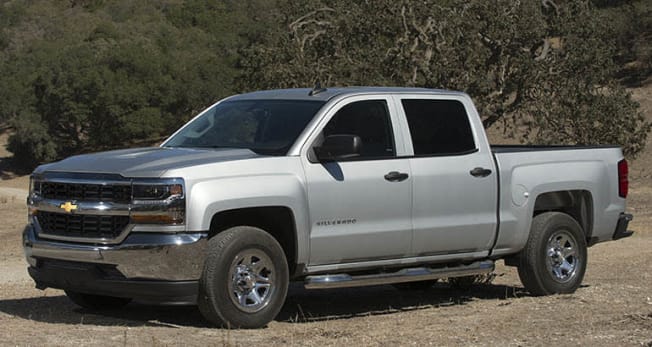 Stay informed about recalls that might affect your vehicle by using our Car Recall Tracker. Create a free account now to become a CR member.