Cooper Recalls Tires Due to Risk of Sidewall Separation
The action includes tires from the Cooper, Hercules, Mastercraft, and Mickey Thompson brands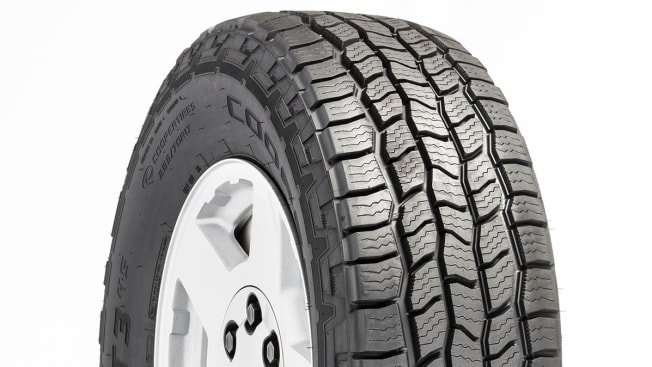 Cooper Tire & Rubber Company is recalling 430,000 tires from its Cooper, Hercules, Mastercraft, and Mickey Thompson brands because of concerns that the tires might develop sidewall bulges or separation from the sidewall that could lead to tire failure. The recall includes replacement tires sold through Les Schwab, Pep Boys, and Tire Kingdom.
The affected models include certain Discoverer, Evolution, Courser, Deegan, Adventurer, Hercules, Back Country, Multi-Mile Wild Country, and Big O tires in 18- and 20-inch sizes that were manufactured from Feb. 1, 2018, through Dec. 1, 2019.
The company warns that some tires may exhibit a bulge on the sidewall. It advises, "Driving at high speeds may cause this condition to occur and should be avoided until the tires have been inspected and replaced."
These problems were identified from a higher-than-usual return rate for these tires.
The company will contact customers in late March 2021.
Cooper is not aware of any accidents or injuries related to this problem.
Tires Recalled
• Big O AT/T Big Foot (275/65R18), Big O Bigfoot A/S (275/65R18)
• Cooper Adventurer H/T (Pep Boys 275/65R18), Cooper Discoverer AT3 4S (275/65R18), Discoverer A/T3 (275/65R18), Evolution H/T (275/65R18), Discoverer AT3 4S (275/55R20)
• Hercules Terra Trac A/T II (275/65R18)
• Les Schwab Back Country QS3 Touring HT (275/65R18), Back Country SQ4 All Terrain (275/65R18)
• Mastercraft Courser HSX Tour (275/65R18), Courser AXT (275/65R18, 275/55R20), Courser AXT2 (275/65R18, 275/55R20)
• Mickey Thompson Deegan 38 All-Terrain (275/65R18, 275/55R20)
• TBC Multi-Mile Wild Country XTX Sport 4S (275/65R18, 275/55R20), Cooper Discoverer RTX (275/65R18).
The problem: The affected tires may develop bulges or separations in the sidewall area of the tire that if undetected may result in a tire failure leading to the loss of vehicle control.
The fix: Inspection to verify that the tires are part of the affected production run. If so, they will be replaced free of charge.
How to contact the manufacturer: Owners may contact Cooper Tire customer service at 800-854-6288. Cooper Tire's number for this recall is 178.
NHTSA campaign number: 21T002000. You can find the tire information code on the sidewall of the tire following DOT, with last four numbers indicating the week and year of manufacture. Keep in mind the full code may be on the inboard side of the tires. See how to read a tire.
Stay informed about recalls that might affect your vehicle by using our Car Recall Tracker. Create a free account now to become a CR member.