Despite advances in tire technology, tread life is finite and will vary by car type, tire type (such as all-season or ultra-high-performance all-season), driving aggressiveness, and even road and weather conditions. You need to replace your tires a few times or more throughout the life of a typical vehicle. As the adage goes, nothing lasts forever.
Proper maintenance and responsible driving can maximize the mileage in a set of tires. Monthly tread inspections can reveal when the tires warrant replacement, well in advance of the federally mandated treadwear indicators. And when it comes time to buy, you can use CR treadwear ratings to find tires that promise a long service life.
Before you buy new tires, check CR's exclusive ratings of tire stores.
Tire Types
When it comes time to replace your tires, it pays to know what is currently on your vehicle and to learn about your options. In most cases, you'll want similar replacements, matching the size and speed rating. From there, you can use the ratings to find models that excel in the areas that may matter most to you, such as braking, handling, ride comfort, and noise. You can check our full tire ratings for more details.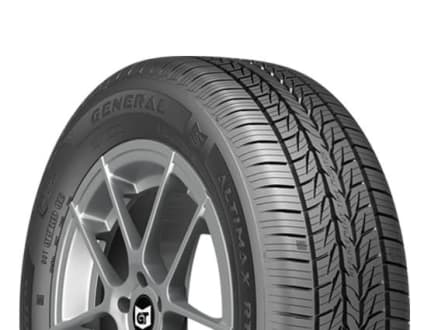 All-Season Car Tires
All-season tires come in sizes to fit everything from small cars to light-duty SUVs and pickups. They are for drivers who want year-round traction, long treadwear, and a comfortable ride. But all-season tires typically lack the precise handling and grip of performance tires.
Speed ratings: T (118 mph) and H (130 mph)
Treadwear warranty: None or 40,000 to 100,000 miles
Typical wheel size: 15 to 20 inches
All season tires Ratings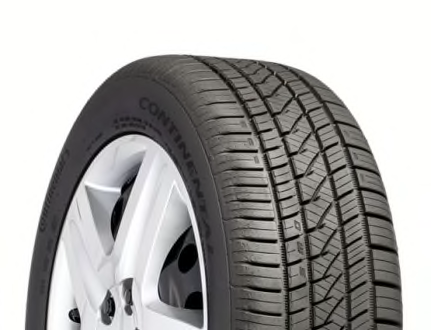 Performance All-Season Car Tires
Performance all-season tires provide year-round grip tuned for enthusiastic driving. They have a higher speed rating than standard all-season tires, and they generally provide better handling and braking than regular all-seasons.
Speed ratings: Typically V (149 mph)
Treadwear warranty: None or 40,000 to 85,000 miles
Typical wheel size: 15 to 20 inches
Performance all season tires Ratings
Ultra-High-Performance Tires
All-season and summer ultra-high-performance tires are commonly fitted to upscale sedans or sporty vehicles. All-season UHP tires are designed to provide good handling and responsive steering in wet and dry conditions, but treadwear and ride comfort are common compromises. Summer UHP tires are not intended for cold weather and won't grip in snowy or icy conditions. All-season versions may compromise some dry and wet grip to gain winter traction.
Speed ratings: ZR (149-plus mph), W (168 mph), and Y (186 mph)
Treadwear warranty: None or 25,000 to 60,000 miles
Typical wheel size: 17 to 22 inches
All season tires Ratings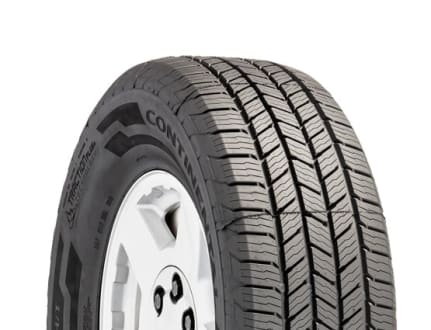 All-Season Truck Tires
All-season truck tires are designed for the heavy loads an SUV or pickup can move. These are well-rounded tires designed to perform well in most conditions.
Speed ratings: S (112 mph), T (118 mph), and H (130 mph)
Treadwear warranty: 60,000 to 80,000 miles
Typical wheel size: 15 to 22 inches
All season tires Ratings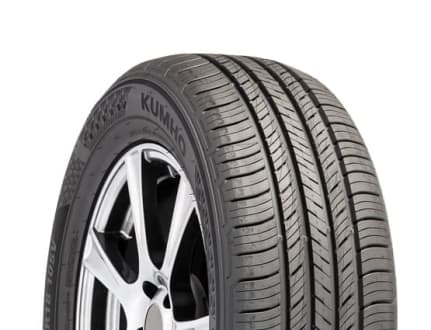 All-Season SUV Tires
All-season SUV tires are specifically designed for modern SUVs, splitting the difference between car and truck tires. They are tuned for the performance, comfortable ride, and light-duty towing capabilities of those vehicles.
Speed ratings: H (130 mph) and V (149 mph)
Treadwear warranty: 60,000 to 90,000 miles
Typical wheel size: 16 to 20 inches
All season tires Ratings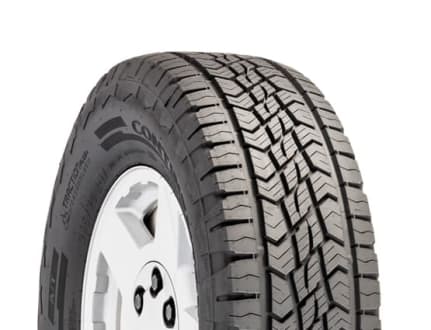 All-Terrain Truck Tires
Engineered for more heavy-duty applications, all-terrain truck tires are suitable for use on paved roads and for light off-road use. The more rugged tread is designed to provide added traction on unpaved and snowy roads.
Speed ratings: S (112 mph) and T (118 mph)
Treadwear warranty: 50,000 to 65,000 miles
Typical wheel size: 15 to 20 inches
All season tires Ratings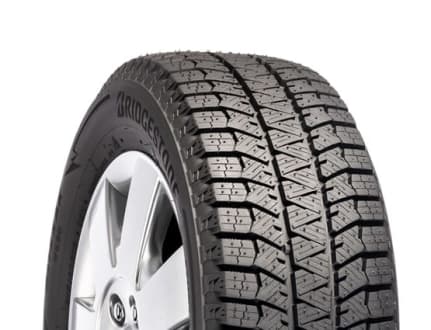 Winter/Snow Tires
Winter/snow tires offer superior grip to go, stop, and corner in cold, inclement weather. But they typically have faster treadwear than all-season tires because the tread is specifically designed to bite into snow and ice, and the rubber is formulated to stay pliable at freezing temperatures. Also, winter/snow tires generally take longer to stop than all-season tires on cleared roads. We test winter/snow tires suited to cars, performance winter/snow tires for sports cars, and truck winter/snow tires for pickups and SUVs.
Speed ratings: Q (99 mph), R (106 mph), S (112 mph), T (118 mph), H (130 mph), and V (149 mph)
Treadwear warranty: None for most
Typical wheel size: 15 to 22 inches
Winter/snow tires Ratings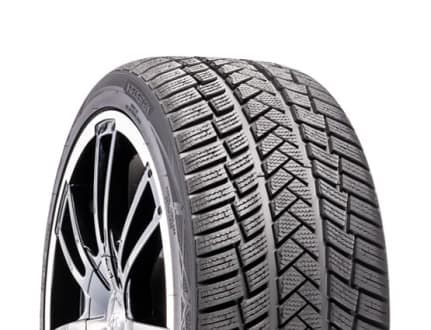 Performance Winter/Snow Tires
Performance winter/snow tires come in sizes to fit cars using UHP all-season and summer tires. They are designed to be seasonal replacements for those vehicles, providing improved cold-weather grip.
Speed ratings: H (130 mph) and higher
Treadwear warranty: None for most
Typical wheel size: 17 to 20 inches
Performance winter/snow tires Ratings
Truck Winter/Snow Tires
Truck winter/snow tires are specifically designed for pickups and SUVs. Like car winter/snow tires, always use truck winter/snow tires in a set of four for optimum grip to go, stop, and corner.
Speed ratings: R (106 mph), S (112 mph), and T (118 mph)
Treadwear warranty: Typically none
Typical wheel size: 15 to 20 inches
Winter/snow tires Ratings
A treadwear grade is found on most new tires. But that grade is a comparative tool, and it does not tell in miles how long any one tire might last. Further, manufacturers use different methodologies in making treadwear mileage claims, which in turn makes comparing tire mileages across tire brands challenging.
Consumer Reports provides a comparative tread-life mileage figure in our tire ratings chart, offering projected mileage of all-season and performance all-season car tires. The predicted mileage is based on our rigorous vehicle treadwear test in which we run tires around the clock, over 1,000 miles a day. Car and truck tires are run to 16,000 miles. You can check our tire ratings for details.
Video Buying Guide
For more, watch our video below.
Tire Pressure Monitoring Systems
Tire pressure monitoring systems (TPMS) have been standard equipment in all new cars since model year 2008. Since their introduction, government studies have found that the systems have led to a significant reduction in underinflated tires on the road, benefiting fuel economy and safety.
The federal requirement stipulates that the car be able to monitor the pressure and alert the driver when it drops significantly, but it does not specify the technology. Many wheels are fitted with sensors that monitor the pressure and send the data wirelessly to the car's instrument panel. These systems, called direct TPMS, may require batteries that must be replaced after several years, often leading to replacing the entire sensor. Some just alert of pressure loss with a warning light, but better systems provide a readout of the pressure in the tires.
Indirect systems rely on the antilock brake systems to measure wheel speed and interpret the pressure. These systems don't use pressure sensors and therefore cannot display pressure.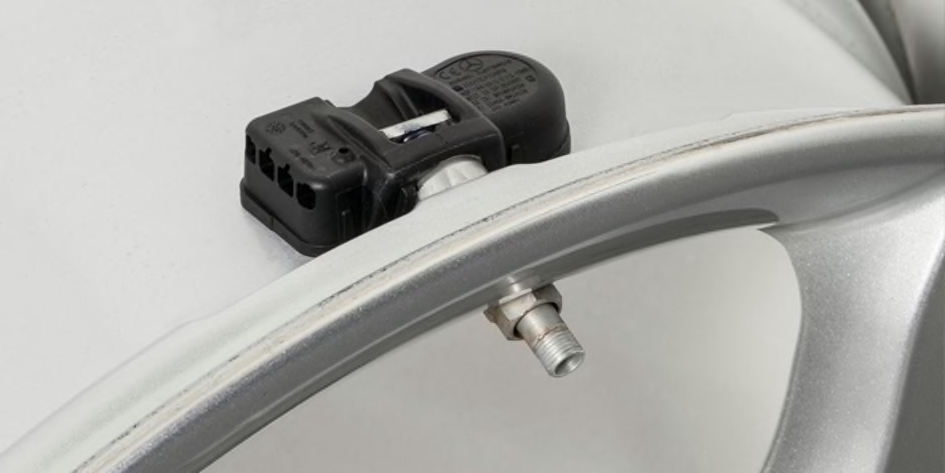 How to Read a Tire Sidewall
Tires have a wealth of information encoded on their sidewalls. When replacing them, we recommend staying with the size and speed rating of your car's original tires. Check your owner's manual for more information.
Size: On the tire below, 215 is the cross-section width in millimeters; 60 is the ratio of sidewall height to its width (60 percent); R indicates radial-ply construction; and 16 is the wheel rim's diameter in inches.
Load index: Shorthand for the weight each tire can carry safely. The 94 here means 1,477 pounds per tire—pretty typical for a midsized car tire. That's the maximum tire load.
Speed rating: A letter denoting the tire's maximum speed when carrying the load defined by the load index—and not how fast you should drive! Standard all-seasons are usually rated T (118 mph) and H (130 mph). Climbing up the scale are V (149 mph), ZR (149-plus mph), W (168 mph), and Y (186 mph) ratings. Winter tires may carry the letter R (106 mph) or higher.
Treadwear grade: A government-required number that indicates a tire's expected wear. A grade of 300 denotes a tire that will wear three times as well as a tire graded 100. But the numbers are assigned by tire manufacturers, not an independent third party.
Traction and temperature scores: Those scores denote a tire's wet-stopping ability and temperature resistance. For traction, AA is best, C is worst. For temperature resistance, scores range from A (best) to C.
Manufacture date code: Every tire has a Department of Transportation number after the letters on the sidewall. The last four digits show the week and year the tire was made; for example, the digits 2321 would signify that the tire was made during the 23rd week of 2021. Don't buy tires more than a couple of years old.

Longer-lasting tires make safety checks more critical than ever. Many of today's tires last 50,000 miles or more before they wear out, though heat, environment, potholes, and underinflation can weaken them.
Keep Your Tires Safe
• Check the air pressure each month when the tires are cold (before they've been driven more than a couple of miles). Be sure they're inflated to the air pressure listed on the placard on the doorjamb or inside the glove compartment or fuel-filler door. Don't use the pressure on the tire's sidewall; that's the maximum pressure for the tire.
• Look for cracks, cuts, or bulges in the sidewall or tread, and replace tires that have them.
• Check for uneven treadwear, which typically denotes poor wheel alignment or worn suspension components, and have both checked by a shop. Also have your vehicle's alignment and suspension checked before mounting new tires, to prevent them from wearing prematurely.
• Stay within the vehicle's weight capacity listed on the doorjamb placard. Overloading makes tires run hotter, increasing the chance of a failure.
• Measure tread depth with a quarter. If the top of George Washington's head is just visible when placed in a tread groove, the tread has about a 4⁄32-inch depth. That's enough to offer some all-weather grip, but it's time to start thinking about replacement.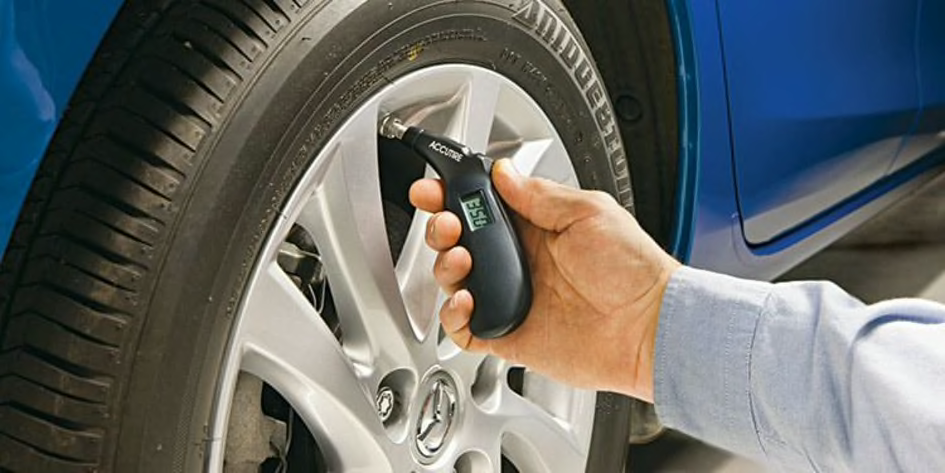 Based in Tokyo, Bridgestone is one of the three largest tire manufacturers in the world. Bridgestone Americas Tire Operations has its headquarters in Nashville, Tenn. The corporation manufactures and markets Bridgestone, Firestone, Dayton, and Fuzion tires, as well as other brands. It supplies tires for most applications in the U.S. Bridgestone is a pioneer in winter/snow tires and currently makes a dedicated replacement run-flat tire line called DriveGuard.
Continental is in a distant fourth place in North American and global sales, behind Goodyear, Bridgestone, and Michelin. Still, it offers a full complement of original and replacement tires. Continental, based in Germany, is a top automotive supplier of brake systems and various vehicle components, in addition to tires. The U.S. tire operations have headquarters in Lancaster County, S.C. The company sells the Continental and General tire brands.
One of the last independent tire manufacturers in the U.S., with origins going back to the early 20th century, Cooper is among the world's top 10 tire makers. Based in Findlay, Ohio, Cooper Tires offers a full array of tires, including the Avon, Cooper, Mastercraft, and Starfire brands. Cooper tires are most often sold by independent dealers, though they can also be found online. Goodyear is expected to acquire Cooper in mid-2021.
Firestone was founded by Harvey Samuel Firestone in 1900. The company was a major supplier to the Ford Motor Company for decades through Harvey's friendship with Henry Ford. But the relationship between the companies ended in 2001 with the infamous recall of Firestone Wilderness ATX and AT tires used on Ford Explorers. In 1988, Firestone was sold to Japan-based Bridgestone, and it continues to be a major brand in the original-equipment and replacement-tire markets.
Goodyear claims to be the best-selling tire maker in North America, and it is one of the leading tire manufacturers in the world. Based in Akron, Ohio, Goodyear is a major supplier of original and replacement tires and sells tires for most applications. Founded in 1898, Goodyear owns the Dunlop and Kelly brands of tires sold in the U.S. And it is expected to add Cooper to its portfolio in 2021.
A French company, Michelin has its North American headquarters in Greenville, S.C. As a global tire maker, it offers tires for almost all applications. In North America, it owns the BFGoodrich and Uniroyal brands. Founded in 1891, Michelin first introduced the radial tire, and the company continues to be a pioneer in tire technologies. Michelin tires generally perform impressively in our all-weather tests, and many models offer low rolling resistance and long tread life.
Founded in 1949, Nitto shares facilities and some technology with Toyo. The brand caters to car and truck enthusiasts. Tire lines focus on ultra-high-performance tires, and tires for pickups and SUVs.
ChemChina has a controlling interest in famed Italian brand Pirelli. The company currently has a U.S. manufacturing plant in Rome, Ga. Pirelli caters to the high-end market, with its tires commonly found on luxury and sports cars. It has a stronger presence in Europe than in the U.S., and yet Pirelli offers a full line of replacement tire models to fit most cars and light trucks sold in North America. It is an original-equipment supplier to the domestic car manufacturers on selected car models.
Started in Japan, Toyo has had a formal presence in the U.S. since 1966. The company offers a full line of tires to fit family cars, sports cars, luxury cars, and light-duty pickups and SUVs. A U.S. factory resides in Bartow County, Ga.
Yokohama is a Japanese company with a global presence. Its North American headquarters are in Southern California. Targeting performance enthusiasts, Yokohama tires place emphasis on handling and dry and wet grip. Its tires reflect this focus in our testing.
When to Replace Your Tires
Thanks for sharing.
Oops, we messed up. Try again later
More From Consumer Reports