When you shop through retailer links on our site, we may earn affiliate commissions. 100% of the fees we collect are used to support our nonprofit mission.
Learn more.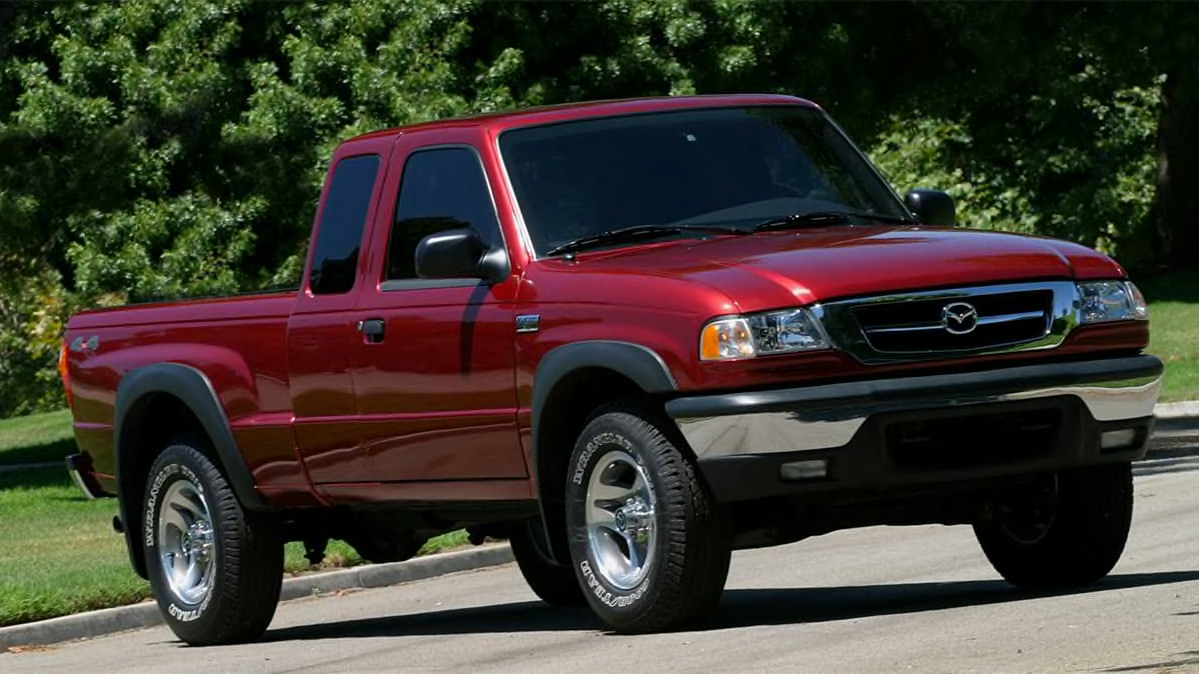 Federal regulators are sounding the alarm again—and louder—for owners of 2006 Ford Ranger and Mazda B-Series pickups that contain dangerously defective Takata airbag inflators to stop driving the trucks and to get replacement airbags as soon as possible.
The National Highway Traffic Safety Administration said Monday that it was "deeply concerned" that repairs aren't happening fast enough. The latest figures show that 49 percent of the 33,320 affected 2006 Ford Rangers (about 16,300) and 58 percent of the 2,205 affected 2006 Mazda B-Series trucks (about 1,275) have been fixed.
"I cannot stress strongly enough the urgency of this recall—these airbags are dangerous," says Heidi King, NHTSA deputy administrator. "Every vehicle must be accounted for now."
NHTSA urges those owners to park their pickups and immediately contact the automaker to schedule appointments to get those airbags replaced. In January NHTSA said these midsized trucks present "an immediate risk to safety," before issuing its rare do-not-drive warning. Ford and Mazda expanded the number of vehicles covered by the warning in February.
More on the TAKATA AIRBAG RECALL
NHTSA says both automakers will tow the trucks to a dealership free of charge. Ford has said it will send mobile repair teams out to owners' homes if needed and provide loaner vehicles at no charge.
"We have parts available now for all vehicles that fall under this recall," says Ford spokeswoman Elizabeth Weigandt. "We want customers to contact their dealers immediately to have these vehicles repaired."
Spokesman Daniel Ryan says Mazda dealers are ready as well. "We do have enough parts supply to replace the bag immediately on any B-Series that is brought to a dealer," he says.
Many Rangers have been part of the Takata airbag recall, but the do-not-drive warning applies only to a segment of the 2006 model year. Ford issued its warning about these particular trucks after two people were killed in separate crashes in trucks with defective Takata airbag inflators that were found to have been built on the same day.
Historically, the older a vehicle, the more likely that it's on its second, third, or later owner. That makes getting recall information to that owner more difficult, and repair work is less likely to get done. Recall completion rates support this: On average, automakers repair 67 percent of the cars they recall, NHTSA estimated in a report to Congress published last year. For new models (those less than three years old), the completion rate is 80 percent. For cars six to 10 years old, the completion rate averages 56 percent, the report said.
Safety advocates say the two automakers can do more to raise their recall completion rates.
"Ford and Mazda must take greater responsibility for reaching out to customers at risk from defective airbags in the cars they made," says David Friedman, director of cars and product policy and analysis at Consumers Union, the advocacy division of Consumer Reports. "Ford and Mazda should be proactive and prioritize the safety of their customers. If they need to go door-to-door fixing the trucks to prevent a tragedy, that's exactly what they should do."
Ford and Mazda have unacceptably low completion rates, Friedman says, adding that the car companies should emulate Honda, which has replaced about 75 percent of its inflators. Friedman says NHTSA could fine the companies if it finds that they're not living up to their legal responsibilities.
"NHTSA should make clear to Ford and Mazda that more must be done to mitigate the deadly risk posed by these vehicles," Friedman says.