Hyundai Sonata Hybrid and Tucson Recalled Because of Fire Risk
Premature wear of an internal component could lead to engine damage More than 95,000 Hyundai Sonata Hybrid sedans and Tucson SUVs from the 2017 model year are being recalled because their engines may suddenly stall or even catch fire. This is part of an ongoing series of recalls by the automaker for similar problems.
Hyundai says that the connecting rod bearings, which allow rotation for the piston to move in and out of the cylinder, could prematurely wear out in these vehicles' engines. This could result in a knocking sound from the engine, along with the illumination of an oil pressure warning light.
If the condition is not addressed, the engine could become damaged to the point where it will stall during operation, increasing the risk of a crash. In some cases the engine block could become damaged to the point of causing an oil leak onto hot engine surfaces, risking fire.
Drivers whose vehicles suffer from this condition may notice any one of these warning signs:
Abnormal (knocking) noise from the engine

Reduced engine power and/or hesitation

Illumination of the Check Engine warning light

Illumination of engine oil pressure warning light

A burning smell, oil leaking, and/or smoke
According to NHTSA documentation, Hyundai is aware of 45 fires that are related to this problem. There are no reports of crashes or injuries related to this recall.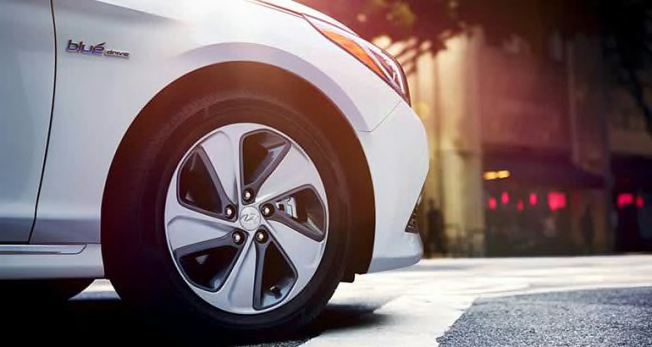 Vehicles recalled: 13,247 Hyundai Sonata Hybrids and 82,268 Hyundai Tucsons from the 2017 model year.
The problem: An internal engine part may prematurely wear out, causing the vehicle to stall or, in some cases, to catch fire.
The fix: Hyundai dealers will inspect the engine and, if bearing damage is found, replace the engine. In addition, dealers will install a software update. All of this will be done free of charge.
How to contact the manufacturer: Hyundai is expected to notify owners by mail beginning November 12, 2021. Owners may contact customer service at 855-371-9460.
NHTSA campaign number: 21V727. Hyundai's internal number is 209.
Check to see whether your vehicle has an open recall: NHTSA's website will tell you whether your vehicle has any open recalls that need to be addressed.
If you plug your car's 17-digit vehicle identification number (VIN) into NHTSA's website and a recall doesn't appear, your vehicle doesn't currently have any open recalls. Because automakers issue recalls often, and for many older vehicles, we recommend checking back regularly to see whether your vehicle has had a recall issued.
Stay informed about recalls that might affect your vehicle using our Car Recall Tracker. Create a free account now to become a CR member.