Mercedes-Benz Recalls Nearly 1.3 Million Vehicles Over Potential Problem With eCall Emergency Locator
The system that shares location data with first responders could send the wrong information Mercedes-Benz is initiating a massive recall of 2016-2021 models due to concerns that its eCall system may not provide an accurate location to emergency responders in the event of a collision. The automaker is recalling almost 1.3 million vehicles to perform a software update either over the air or at a dealership.
Documentation filed with the National Highway Traffic Safety Administration (PDF) explains the problem this way: "If there is a drop of the power supply to the communications module during a crash, the automatic eCall system may register the location of the vehicle's last ignition cycle, rather than its location at the time the eCall system is activated."
The automaker states that other functions of the automatic and manual emergency call function are not affected by this problem.
The recall is expected to begin April 6.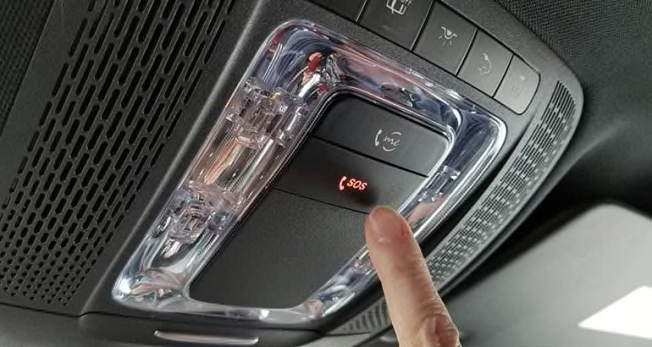 Vehicles recalled: 1,292,258 vehicles from the 2016 to 2021 model years, including certain CLA-Class, GLA-Class, GLE-Class, GLS-Class, SLC-Class, A-Class, GT-Class, C-Class, E-Class, S-Class, CLS-Class, SL-Class, B-Class, GLB-Class, GLC-Class, and G-Class models.
The problem: The software design of the communication module may fail to send the correct vehicle location for the emergency call system (eCall) in the event of a crash.
The fix: The communication module software will be updated by a dealership or over the air, depending on the model. The repair will be performed at no charge.
How to contact the manufacturer: Owners may call MBUSA customer service at 877-762-8267.
NHTSA campaign number: 21V058000
Check to see whether your vehicle has an open recall: NHTSA's website will tell you whether your vehicle has any open recalls that need to be addressed.
If you plug your car's 17-digit vehicle identification number (VIN) into NHTSA's website and a recall doesn't appear, it means your vehicle doesn't currently have one. Because automakers issue recalls often, and for many older vehicles, we recommend checking back regularly.
Stay informed about recalls that might affect your vehicle by using our Car Recall Tracker. Create a free account now to become a CR member.