Nissan and Infiniti Recall Full-Sized SUVs for Fuel Pump Problem
A disruption of fuel flow could cause the engine to stall in some Nissan Armada and Infiniti QX80 models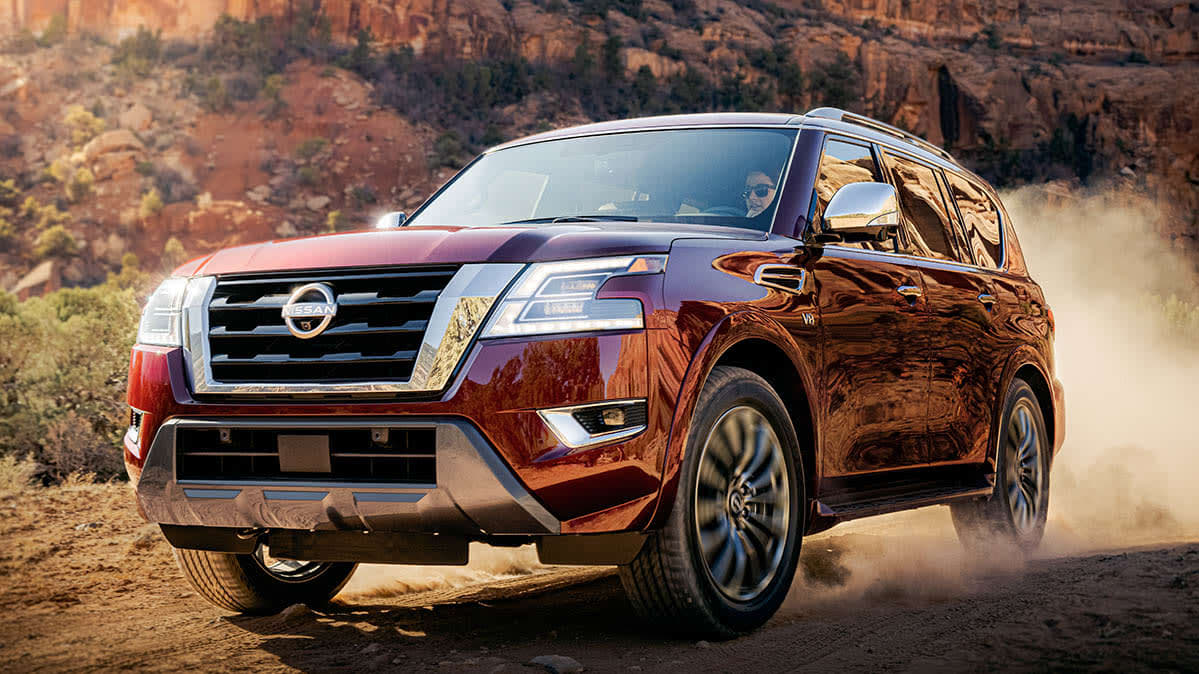 Nissan North America is recalling 24,140 Nissan Armada and Infiniti QX80 SUVs from the 2020 and 2021 model years to address a problem with the fuel pump.
According to Nissan, the automaker learned of a problem with the fuel pump in models sold in some Middle Eastern countries. During an investigation Nissan learned that the problem also impacted vehicles in North America.
The investigation revealed that a manufacturing issue caused the density of some impellers—a rotor that is used to improve the flow of fluids—to be out of specification. The result is that the impeller may swell and eventually bind, preventing fuel from properly flowing, which can result in an engine stall while driving. This increases the risk of a crash.
Nissan North America will notify owners when they can schedule an appointment to bring their vehicles in for repair.
Vehicles recalled: 14,221 Nissan Armada SUVs and 9,919 Infiniti QX80 SUVs, all from the 2020-2021 model years.
The problem: A buildup of melted plastic on the tip of an injection molding machine caused some fuel pump impellers to have a density that is out of specification. As a result, the impeller may bind inside the pump and prevent fuel from properly flowing, which could cause the engine to stall when driving.
The fix: Nissan and Infiniti dealers will inspect the vehicle and replace the fuel pump in the affected vehicles at no cost to the vehicle owner.
How to contact the manufacturer: Nissan North America will notify owners by mail, within 60 days of June 2, 2021. Owners may contact Nissan customer service at 800-867-7669. Nissan's number for this recall is R21A2. Owners may contact Infiniti customer service at 800-662-6200. Infiniti's number for this recall is R21A3.
NHTSA campaign number: 21V373.
Check to see whether your vehicle has an open recall: NHTSA's website will tell you whether your vehicle has any open recalls that need to be addressed.
If you plug your car's 17-digit vehicle identification number (VIN) into NHTSA's website and a recall doesn't appear, your vehicle doesn't currently have any open recalls. Because automakers issue recalls often, and for many older vehicles, we recommend checking back regularly to see whether your vehicle has had a recall issued.
Stay informed about recalls that might affect your vehicle using our Car Recall Tracker. Create a free account now to become a CR member.