When you shop through retailer links on our site, we may earn affiliate commissions. 100% of the fees we collect are used to support our nonprofit mission.
Learn more.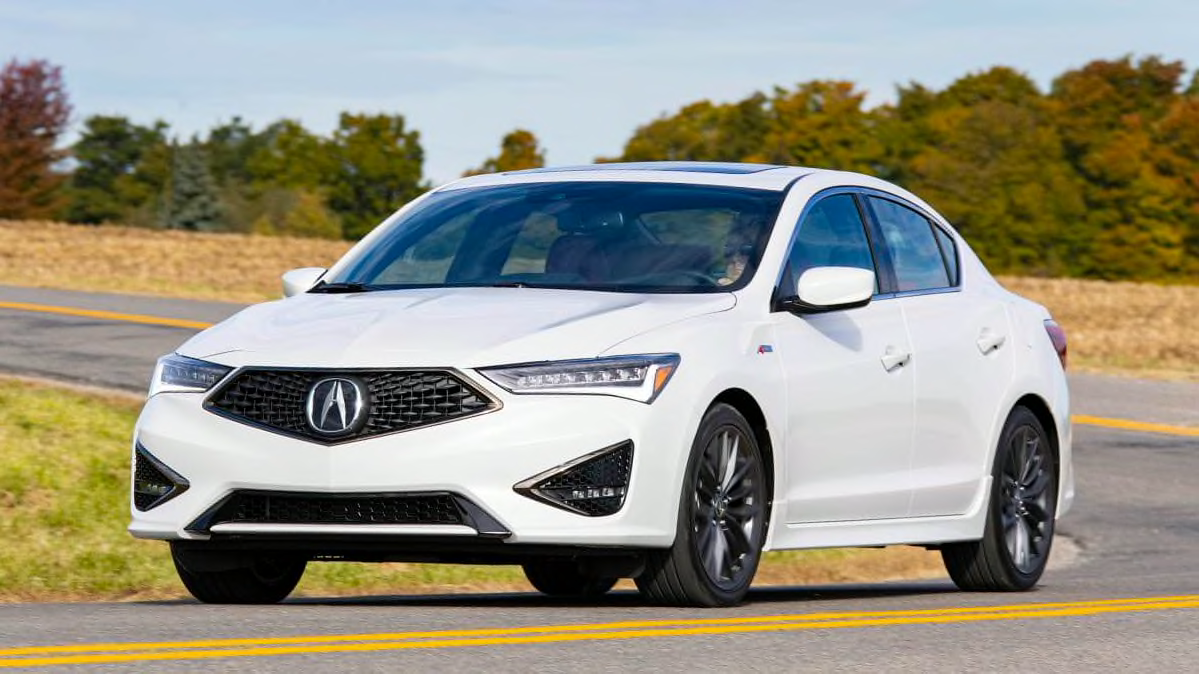 Buying a car can be exciting. In most cases, a new or new-to-you car means significant upgrades in comfort and convenience features, and the potential to move up to a bigger, more sophisticated ride. Given the cost and extensive time spent behind the wheel, it's not surprising that car buyers are disappointed when a vehicle doesn't live up to its promise.
More on Owner Satisfaction and Car Reliability
To measure the current state of owner satisfaction, CR collected data on more than half a million vehicles with our surveys. The owner satisfaction score, based on whether owners say they would definitely buy the same car again if given the choice, measures whether a car has lived up to its expectations.
Respondents also rated their cars in six categories: driving experience, comfort, value, styling, audio, and climate systems. Combined with CR's ratings on testing and reliability, our owner satisfaction ratings give car buyers valuable guidance when they're shopping for a vehicle. (Detailed information is available on the car model pages.)
Based on that analysis, the following models are the least satisfying. They're presented in rank order, counting down to the least satisfying model, the Acura ILX.
Jeep Renegade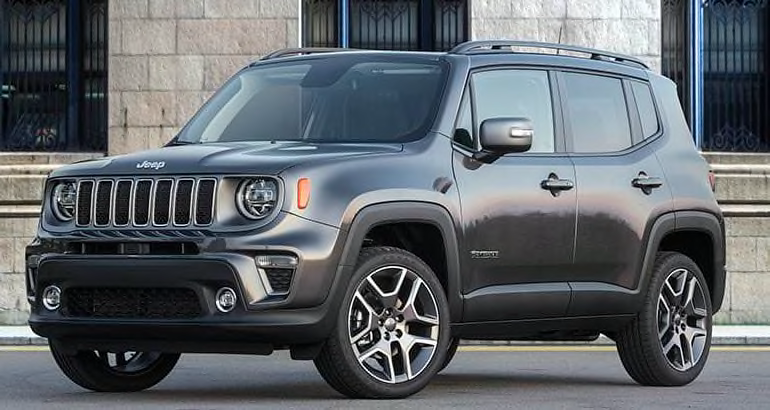 Judged on appearance and presence alone, there's plenty to like about the Jeep Renegade. This modern design features striking styling; a substantial, solid feel; and a respectable amount of rear cargo space for its diminutive size. It doesn't take long, though, for the Renegade's charms to wear thin.
For starters, handling proves cumbersome, the ride is choppy, the front seats are uncomfortable, and the view out is restricted. What's more, that fancy nine-speed automatic doesn't quite have its gear-juggling act together. It's reluctant to downshift, leaving the 180-hp four-cylinder engine feeling underpowered and sounding raspy.
Read the complete Jeep Renegade road test.
Toyota C-HR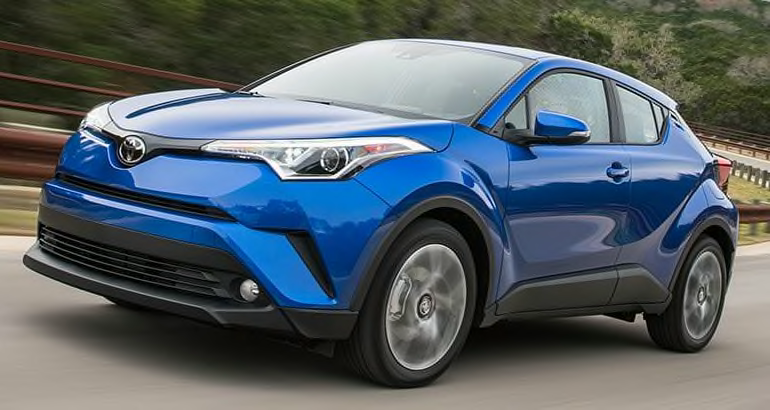 Toyota blurs the line between the hatchback and subcompact SUV segments with the C-HR (aka Coupe High-Rider). Once we got past the C-HR's avant-garde styling, we found that this Toyota drives decently, but it has a few glaring faults that may take it out of contention for potential buyers.
First off, the C-HR isn't available with all-wheel drive as are its Honda HR-V, Mazda CX-3, and Subaru Crosstrek competitors, making it more car than SUV. Second, it is abnormally slow, with a 0-60 mph acceleration time of more than 11 seconds. And third, the Toyota's rear and side visibility are horrendous.
Read the complete Toyota C-HR road test.
Chevrolet Trax
Done properly, a subcompact SUV fulfills its promise of budget-friendly pricing, interior versatility, easy access, available all-wheel-drive, impressive fuel economy, and an elevated driving position. Then there's the Chevrolet Trax.
In creating the Trax, Chevy's strategy appears to have been to produce a mere placeholder of a vehicle smaller than the Equinox using a model cheaply cobbled together from the underwhelming, built-to-price Sonic.
Read the complete Chevrolet Trax road test.
Nissan Pathfinder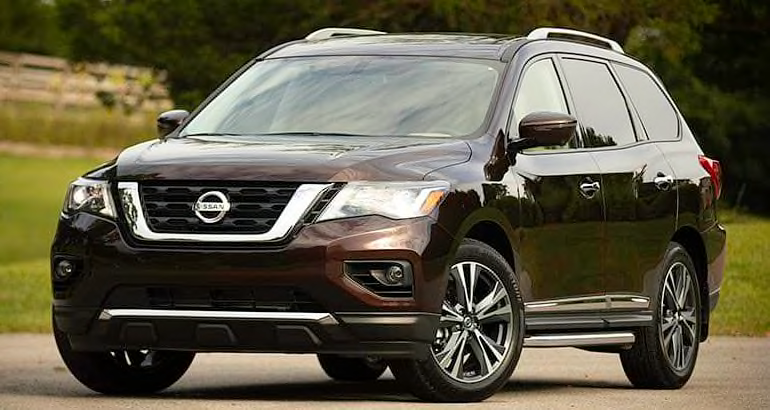 The midsized Pathfinder has seating for up to seven, but the second-row seat is very low and the third-row seat is tight. The 3.5-liter V6 and continuously variable transmission delivered respectable acceleration and 18 mpg overall in our tests.
We found the ride to be comfortable enough, but handling lacks agility. The quiet cabin is spacious, and the controls are fairly easy to master. The passenger-side rear seat can be moved forward with a child seat installed.
A recent freshening saw the V6 gain 24 hp and an increase in towing capacity to 6,000 pounds. Forward-collision warning with automatic emergency braking is standard.
Overall, the Pathfinder is practical but rather boring to drive and doesn't stand out from its many peers.
Read the complete Nissan Pathfinder road test.
Cadillac ATS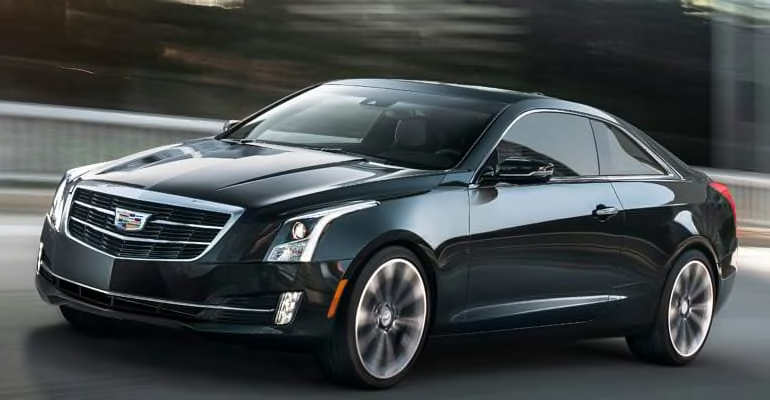 Cadillac's capable sports sedan is discontinued for 2019 and remains in coupe-only guise. It's capable and fun to drive but rather maddening to live with. The ATS's sharp handling and eager performance give up nothing compared with the best European sports coupes, including the Audi A5 and BMW 4 Series. We actually prefer the lively steering in the Cadillac over that of most peers. The ride is taut and controlled without being punishing or harsh.
Read the complete Cadillac ATS road test.
Nissan Versa Note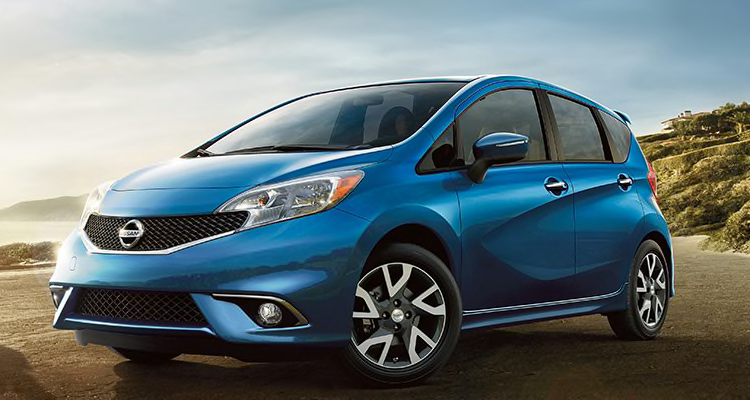 This little subcompact offers amazing space and versatility. It's also quieter and more relaxed to drive than most competitors. Its tall stance and wide doors make it easy to maneuver, park, and hop into and out of. The rear seat is really roomy, and the ride feels comfortable and relaxed. Handling is more responsive than the Versa sedan's.
Our main gripes are its awkward driving position, squishy front seats, and lack of interior storage. The continuously variable transmission can magnify coarse engine noise when accelerating.

Read the complete Nissan Versa Note road test.
Lexus IS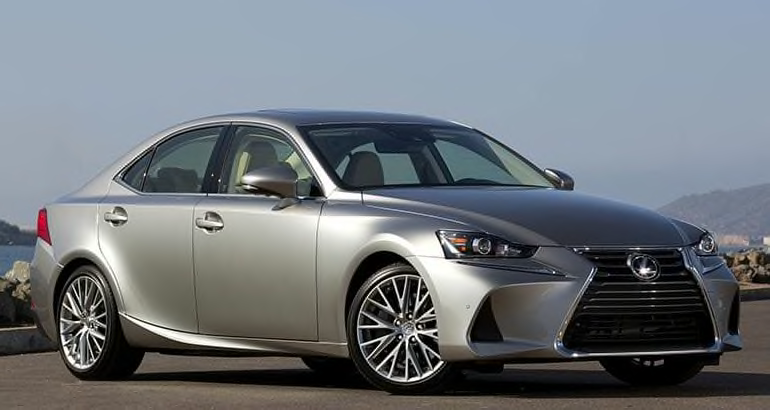 Lexus built the IS sports sedan to challenge the BMW 3 Series and Mercedes-Benz C-Class. But we'll cut to the chase: Forget it. The IS doesn't even come close to the German pair's ride and handling prowess, fun-to-drive character, technology features, or luxury appeal. Add in the IS's cramped interior and mediocre fuel economy, and it's clear that Lexus phoned this one in. Its best qualities are quintessential Lexus assets like reliability and customer service.
Read the complete Lexus IS road test.
Dodge Journey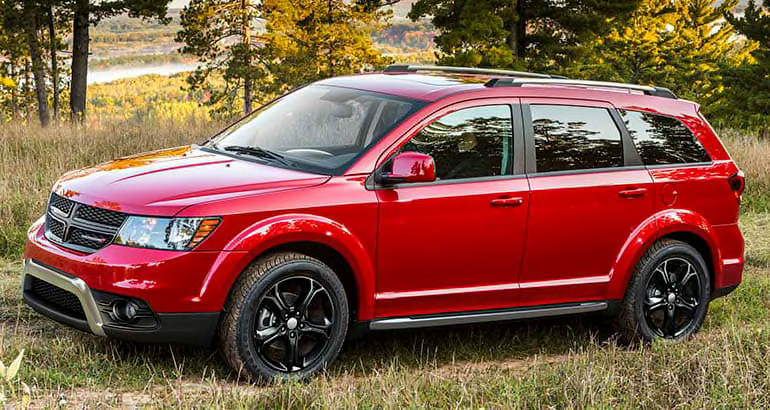 Smaller than the typical midsized SUV, the Journey is a dated and mediocre performer. It rides decently and is fairly quiet, but that's about all. It suffers from a lack of agility, lousy fuel economy from the 3.6-liter V6 of 16 mpg overall, a reluctant transmission, and a tiny third-row seat. For the same sticker price of a V6-powered Journey, one can buy the much better Kia Sorento.
Poor results from the Journey's IIHS small overlap crash-test (an evaluation that simulates striking a telephone pole or other solid object with just a portion of the vehicle's front) and subpar reliability and owner satisfaction add to its long list of demerits. Hefty discounts are common, but don't fall for this SUV that's soon to be put out to pasture.
Read the complete Dodge Journey road test.
Nissan Sentra
Overall, the compact Sentra trails the class. A recent freshening resulted in a quieter car, thanks in part to the less intrusive CVT. Handling is fairly responsive and secure, but the ride is stiff and the driving experience is ho-hum and joyless. Acceleration times are among the slowest in the class, the cockpit is narrow, and the front seats lack support.
The Sentra looks good on paper, but it ultimately fails to live up to expectations. The Sentra is underwhelming to drive and feels cheap, which is problematic in a class that's growing ever more refined.
Read the complete Nissan Sentra road test.
Acura ILX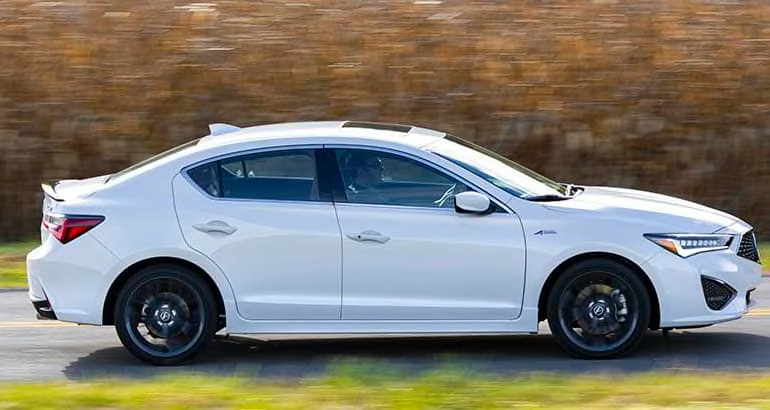 Sometimes you just can't transcend humble origins. Trying to make a premium model out of the previous generation Honda Civic is a fool's errand, as proved by the Acura ILX.
Adding projector headlights and slapping the Acura badge on the car shouldn't deceive anyone. There's nothing wrong with the concept of providing an upscale experience in a small package, but the ILX's hard ride, loud cabin, and lack of some essential features undermine that goal.
Charging $30,000 for the ILX amounts to total chutzpah on Honda's part. And based on the low owner satisfaction score, buyers agree.
Read the complete Acura ILX road test.