Buying a car can be exciting. In most cases, a new or new-to-you car means significant upgrades, not only in comfort and convenience features, but potentially moving up to a bigger, more sophisticated ride. Given the cost and thousands of driving miles on the line, it is small wonder when car buyers are disappointed when a car does not live up to its promise.
More on Owner Satisfaction and Car Reliability
To measure the current state of car satisfaction, CR collected data on more than half a million vehicles with our Annual Owner Satisfaction Survey. The Owner Satisfaction Score, based on whether owners say they would definitely buy the same car again if given the choice, measures whether a car has lived up to its expectations. Respondents also rate their cars in six categories: driving experience, comfort, value, styling, audio, and climate systems. Combined with CR's ratings on testing and reliability, our Owner Satisfaction Survey gives car buyers valuable guidance when they're shopping for a vehicle. (Detailed information is available on the car model pages.)
Based on that analysis, these models are the least satisfying. They are presented in rank order, counting down to the least satisfying model, the Mercedes-Benz GLA.
Dodge Grand Caravan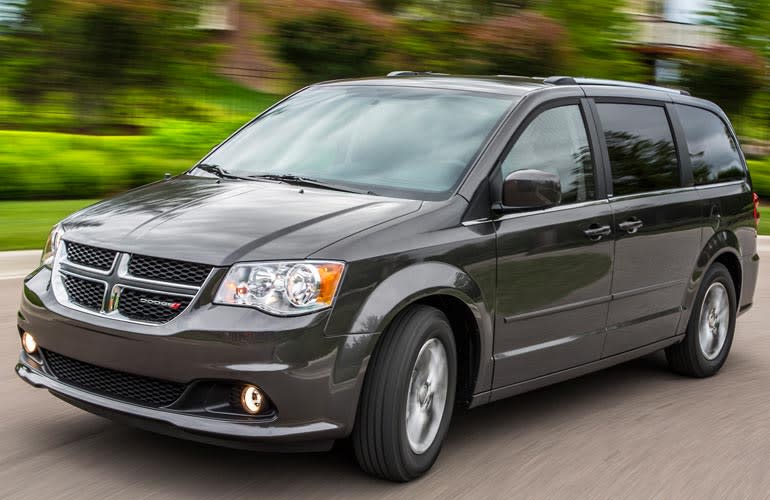 The Dodge Grand Caravan continues on, as its corporate sibling Chrysler Town & Country has been replaced, complete with a new name: Pacifica. The Dodge offers a lower price, but there is no escaping the reality that this is an older design that falls short as a family road-trip machine. For instance, the second-row seats are thin, low, and uncomfortable. Although the 283-hp V6 is powerful, its fuel economy is lousy—the worst among all minivans in our tests. And the van scored a Poor in the IIHS small-overlap frontal crash test. Don't be swayed by the massive incentives that will probably be available on this minivan, already the cheapest one on the market.
Read the complete Dodge Grand Caravan road test.
Fiat 500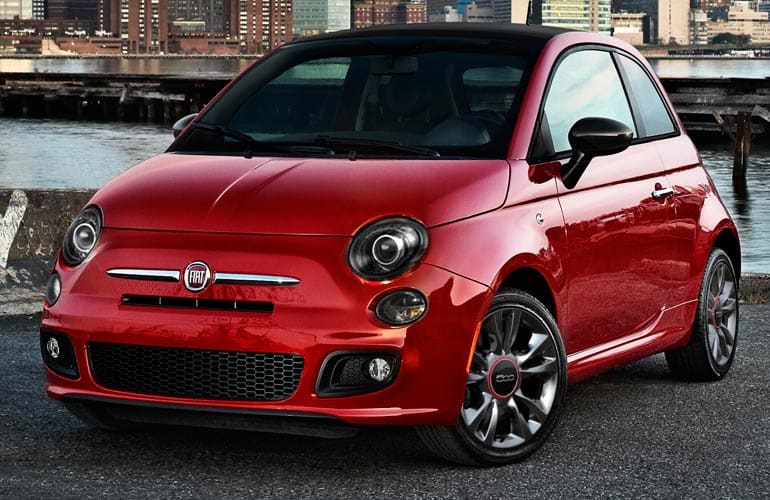 The 500's alert handling, free-revving engine, and crisp-shifting manual make it engaging to drive. The base engine lacks low-end thrust. The 135-hp turbo improves the experience. On all versions the ride is choppy and the cabin noisy. Head room up front is good, but some will find the steering wheel too far away and the driving position awkward. The tight rear seats are difficult to access, and the cargo area is minuscule. The convertible top can be pulled back like a sunroof or fully dropped. The Abarth is quick and grips well, and the electric 500e is enjoyable for its silence and efficiency. The 500 scored a Poor in the IIHS small-overlap crash test.
Read the complete Fiat 500 road test.
Ford Transit Connect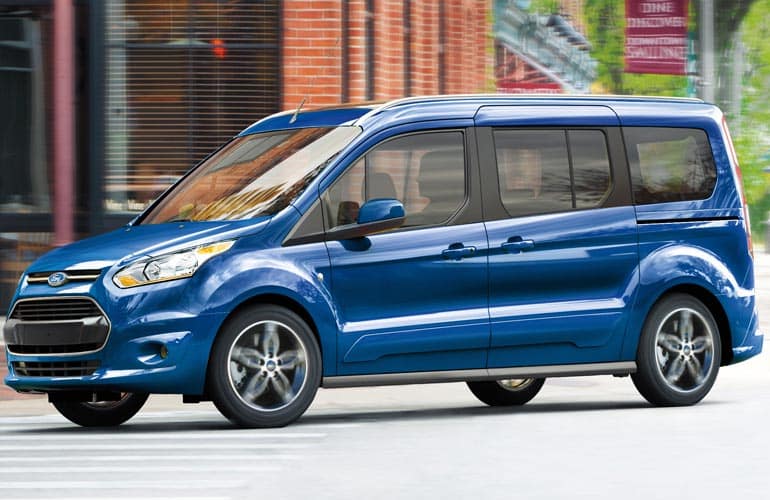 This derivative of the Focus is no minivan substitute, even though it can seat five or seven. With its boxy shape and very tall roof you'd be challenged to find more passenger space for the money. The steady, supple ride and frisky handling are where the positives end, though. It remains a commercial vehicle at heart, with a lackluster four-cylinder, a low-rent interior, cumbersome folding seats, and a skimpy level of standard features. Unlike a minivan, it doesn't have power doors or a rear-seat entertainment system, and even Bluetooth connectivity costs extra. The base four-cylinder managed only 21 mpg overall, and we see little indication that the up-level 1.6-liter turbo-four would be more frugal.
Read the complete Ford Transit Connect road test.
Infiniti QX60
The midsized QX60 is spacious, quiet, and well finished, with room for seven but without the bulk of a full-sized SUV. Based on the Nissan Pathfinder, it has a comfortable ride, but handling lacks agility, making the QX feel rather mushy. The Infiniti's 3.5-liter V6 and continuously variable transmission delivered adequate acceleration and returned a so-so fuel economy on premium fuel. A family-friendly feature allows access to the third row even with a child seat installed in the second row. But the second-row seat cushion is very low, compromising thigh support and seating posture. As part of a recent freshening, the V6 gained 30 more hp and towing capacity was raised to 5,000 pounds.
Read the complete Infiniti QX60 road test.
Dodge Journey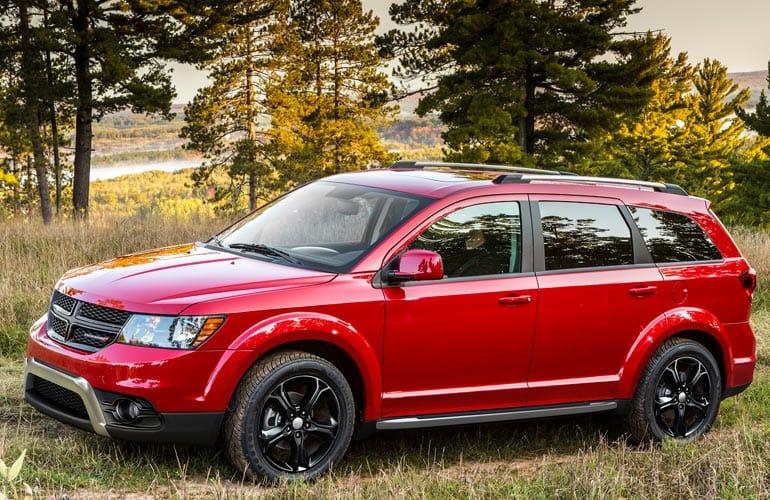 On paper, the midsized Journey SUV may sound compelling, but in our tests, we found that it has a confining interior and lacks agility, and the V6 delivers the worst fuel economy in its class. Added to that, it suffers from poor performance in the IIHS small-overlap frontal crash test. But it rides well, the cabin is relatively quiet, and it offers a snug third-row seat. The Journey is late in its model run, with discounts commonplace. But don't be tempted. This low-rated model is a poor value anywhere—even at the airport rental lot.
Read the complete Dodge Journey road test.
Nissan Versa Sedan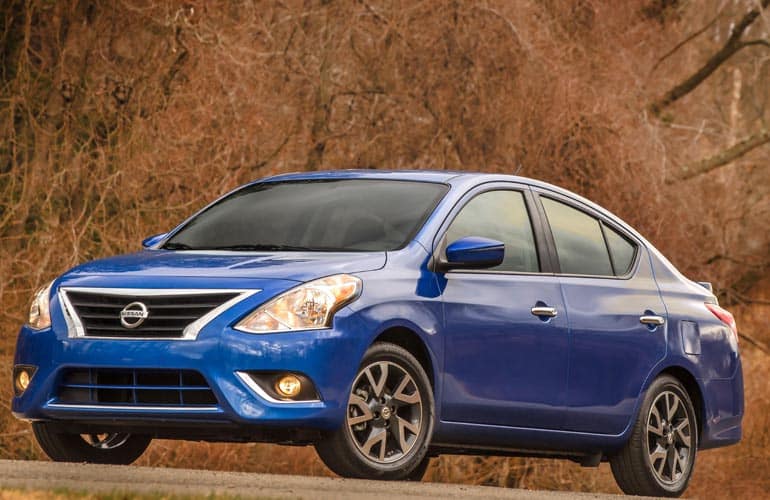 Nissan's subcompact Versa sedan, with its cheap interior and noisy cabin, even lags behind other unimpressive subcompacts. Overall, it feels like a bare-bones penalty box. The engine drones as the car gathers speed, and the continuously variable transmission exacerbates engine noise. Handling, though secure, lacks precision, and the car feels clumsy as a result. The ride is stiff, with short quick pitches that make it feel jumpy. To its credit, the rear seat is relatively roomy, most controls are straightforward, and fuel economy is commendable. The Versa Note is a much nicer car and a better choice.
Read the complete Nissan Versa Sedan road test.
Chevrolet Trax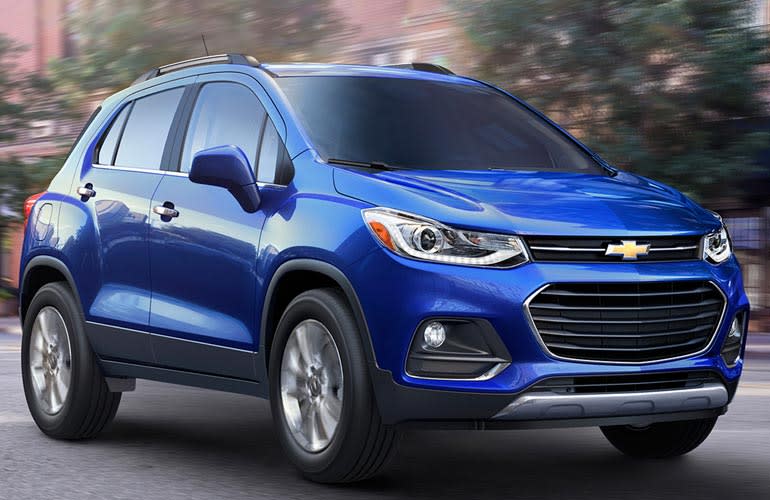 This bite-sized crossover, essentially a stripped-down Buick Encore, is an ambitiously priced budget model. Available in front- or all-wheel drive, the Trax has a 1.4-liter turbo four-cylinder and six-speed automatic, which didn't deliver impressive performance or particularly frugal fuel economy. The cabin is narrow, cramped, and overall basic, with just a few niceties. Pronounced engine noise and a stiff ride don't add to the experience, nor does the occasionally bumpy transmission. The Trax features the next-generation versions of OnStar and MyLink infotainment systems. At $26,000+, our Trax LT AWD test car cost as much as larger, more substantial SUVs such as the Subaru Forester.
Read the complete Chevrolet Trax road test.
Acura ILX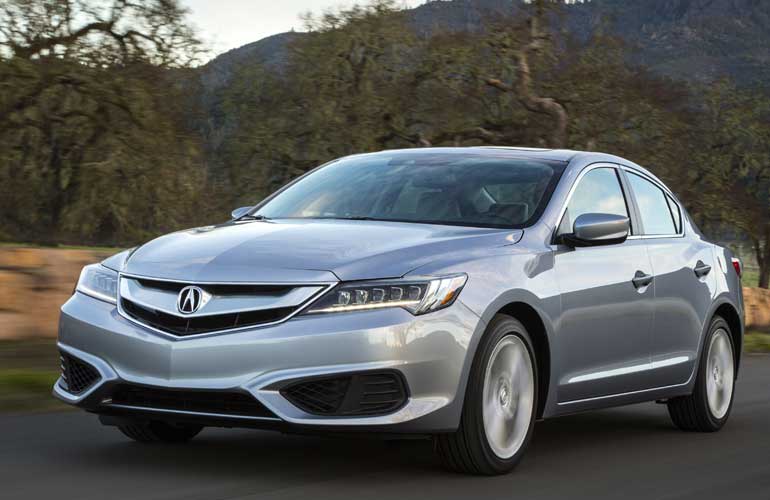 Acura's entry-level compact sedan falls short of bargain-luxury-sedan standards. The sole powertrain is a 2.4-liter four-cylinder and an eight-speed automated manual transmission. Acura failed to address the stiff, jumpy ride, and handling is more mundane than sporty but ultimately secure. Road noise is incessant, and the transmission makes the car hesitate off the line. Once underway, the gearbox feels reluctant to downshift, lugging the engine when you need power. The lack of lumbar support for the driver's seat is another knock, and the infotainment system is not very intuitive. Available safety features include automatic emergency braking, blind-spot monitoring, and lane-keep assist.
Read the complete Acura ILX road test.
Nissan Sentra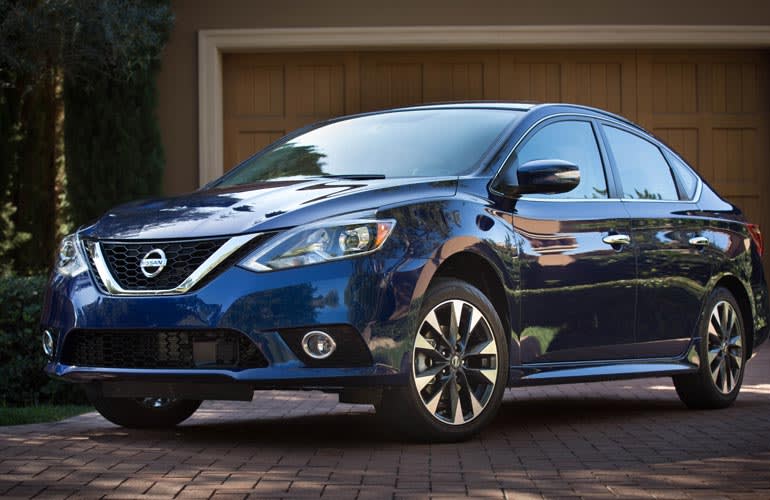 Overall, the compact Sentra trails the class. A recent freshening resulted in a quieter car, thanks in part to the less-intrusive CVT. Handling is fairly responsive and secure, but the ride is stiff and driving experience is ho-hum and joyless. The tall stance aids cabin access, the elevated driving position helps visibility, and the rear seat is one of the roomiest in the class. Acceleration times are among the slowest in the class, the cockpit is narrow, and the front seats lack support. Improvements to occupant crash protection resulted in better IIHS crash-test scores, and available safety features include blind-spot warning and rear cross-traffic alert. Sportier turbo and NISMO versions are available. For 2018, most versions of the Sentra get standard forward-collision warning and automatic emergency braking.
Read the complete Nissan Sentra road test.
Mercedes-Benz GLA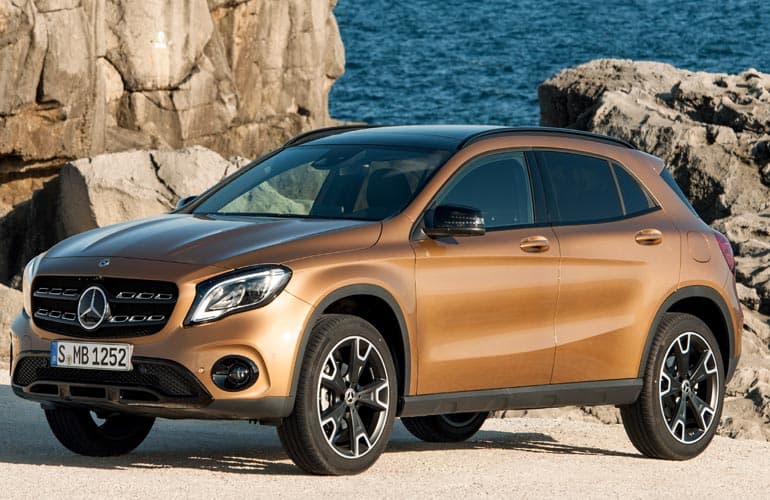 Essentially a raised hatchback version of the CLA sedan, the GLA performed better in our tests than its sibling. The seven-speed dual-clutch automatic is unrefined, and power delivery is not even. This makes the GLA feel lethargic at first, then power comes on abruptly. Handling is nimble, but the ride is stiff and the cabin is loud. Visibility, particularly to the rear, is poor, and headroom is snug. Safety features include a forward-collision mitigation system. Automatic emergency braking and blind-spot monitoring are optional. A front-drive version and a high-performance 375-hp GLA45 are available. The infotainment system has become more complicated, but it is now compatible with Android Auto and Apple CarPlay.
Read the complete Mercedes-Benz GLA road test.
Consumer Reports is an independent, non-profit organization dedicated to helping consumers. We make it easy to buy the right product from a variety of retailers. Clicking a retailer link will take you to that retailer's website to shop. When you shop through retailer links on our site, we may earn an affiliate commission – 100% of the fees we collect are used to support our mission.
Learn more.
Our service is unbiased: retailers can't influence placement. All prices are subject to change.