When you shop through retailer links on our site, we may earn affiliate commissions. 100% of the fees we collect are used to support our nonprofit mission.
Learn more.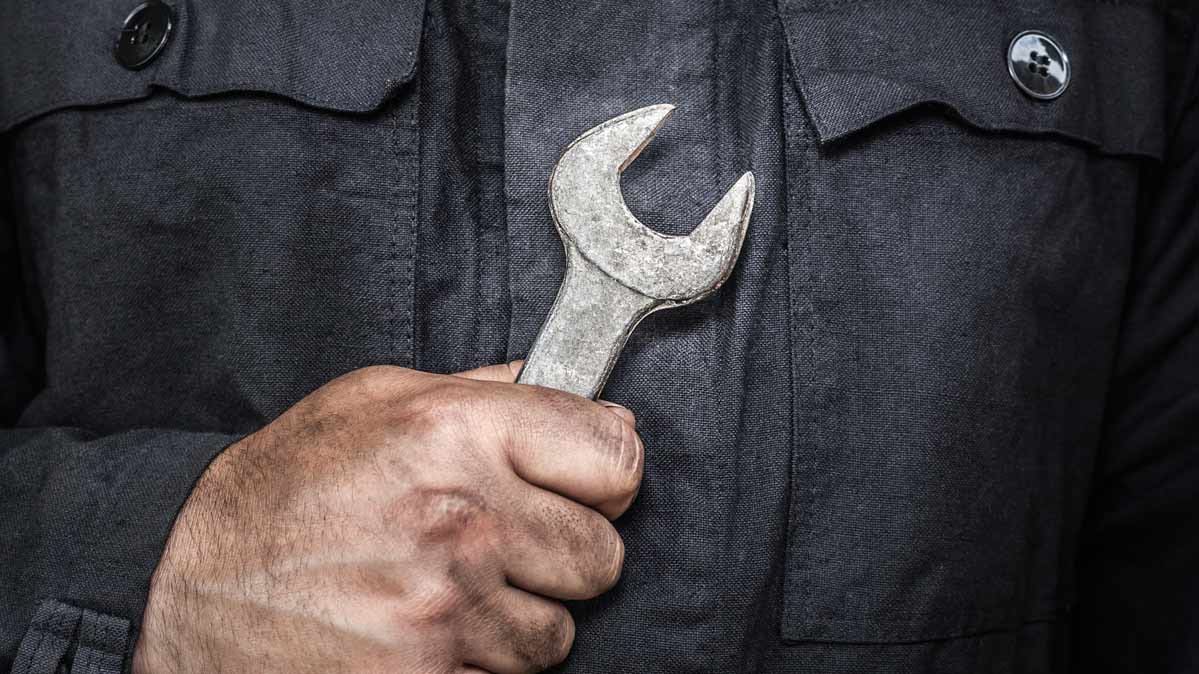 Because of reliability problems reported by car owners to Consumer Reports, 12 models—including the Honda Odyssey minivan and Tesla Model S sedan—lost their recommendations today.
Our list of CR recommended vehicles is determined, in part, by how the vehicles perform in CR's exclusive Annual Reliability Survey. This year we collected data from CR members on more than 500,000 vehicles.
On the flip side, the predicted reliability of 16 models—from the luxury Cadillac XTS to the Subaru Impreza small car—improved enough this year for these cars to gain a recommendation (see list below).
"Our reliability scores are especially valuable because we can use the extensive feedback from owners to help predict how well your new car will hold up," says Jake Fisher, director of auto testing at Consumer Reports.
In our survey, we also asked CR members to identify any problems they've had within the previous 12 months with 17 aspects of their vehicles, such as the suspension, electrical system, and paint and trim. (See graphic below.)
New-car predicted reliability is a key element in CR's Overall Score, which also includes road-test performance, owner satisfaction survey results, whether a vehicle comes with key safety systems, and results from crash tests, if applicable.
Vehicles with the highest Overall Scores in their category get a CR recommendation. Our recommended models may change from year to year based on the latest information available.
Tesla Model S Suspension Problems
Tesla's Model S sedan lost its recommendation largely because of suspension problems reported by CR members in the survey. Tesla made air suspension and all-wheel drive standard in its 2017 Model S.
Fisher points out that the design of cars can change over time, which can affect how well they perform from year to year.
"The Tesla Model S appears very similar to the car that launched six years ago, but Tesla has made many significant changes," Fisher says. "Just as we've seen with other manufacturers, major changes and updates often cause reliability to slide. It can take a year or two for automakers to work out kinks with new technology."
Fisher stressed that CR's road-test score for the Model S is still very high compared with its peers; the lost recommendation was solely because of problems reported by owners in the survey. These problems pushed the vehicle's Overall Score down.
A Tesla spokeswoman told CR that some Model S owners experienced suspension problems primarily in 2017. She said that the problem was supplier-related and that the automaker already had addressed it. She pointed out that there was an unrelated false service alert that some customers received this year regarding their suspension. That problem was corrected via an over-the-air software update within two weeks of being reported, she said.
"Suspension issues for Model S have improved 65 percent since last year," she said, "and we continue to make further improvements."
CR's reliability score for the Model S has gone up and down over time. As a result, the Model S lost its CR recommendation in 2015 (gaining it back the next year) and lost it again this year.
Tesla Model S Predicted Reliability, 2013 to 2018
CR's predicted reliability for the Model S has fluctuated based on what owners tell us about problems with their vehicles. Tesla has added new features—including all-wheel drive and air suspensions—that have affected reliability.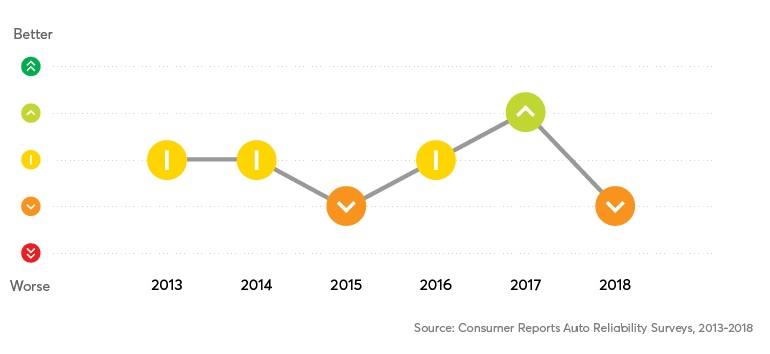 Other findings from CR's Annual Reliability Survey include:
As more vehicles come with turbo engines and new transmission technologies, it's becoming clearer which automakers are building better versions. (Learn more about turbo engine reliability.)

Mazda gains the most and Buick drops the most among auto brands. (Learn more about reliability by brand.)
17 Trouble Spots: What Will Need the Most Repairs
In our Annual Reliability Survey, we asked CR members to tell us about problems in 17 areas of their vehicles over the previous 12 months. Below is a ranking of trouble spots, from most to least problematic. Because new cars generally have fewer complications, we based the ranking on the average problem rates for the 2016 model year.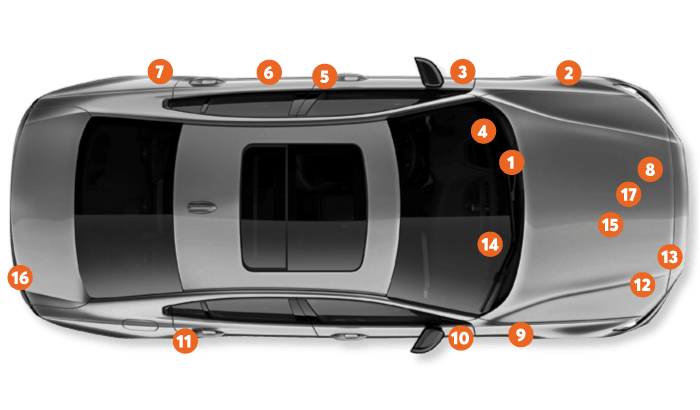 Newly Recommended Models With Improved Reliability
Cadillac XTS, Chevrolet Cruze, Chevrolet Suburban, Chrysler 300, Dodge Charger, Infiniti QX60, Lincoln Continental, Mazda CX-9, Mazda MX-5 Miata, Mini Cooper, Mini Cooper Countryman, Nissan Armada, Nissan Maxima, Subaru Impreza, Volkswagen Golf, and Volkswagen Tiguan.
Models That Have Lost CR's Recommendation
In addition to the Model S, these are the other vehicles that have lost their CR recommendation. Included is a description of the issues that owners raised, as well as the response from the manufacturer. Some automakers already have issued technical service bulletins. These bulletins provide dealers with instructions on how to handle a known problem.
If you own one of the vehicles with such a bulletin, contact your dealer. Car companies don't notify owners about these bulletins, so you need to be proactive about getting the fix done.
BMW X1: The X1 dropped to below-average predicted reliability, with reported suspension problems, premature brake wear, and steering wheel vibrations.
BMW X3: BMW's redesigned X3 was below average, with climate system problems including leaks, and seat controls that required the seatback to be replaced. A BMW spokesman said the automaker has not seen "any systemic issues related to either vehicle."
Chrysler Pacifica: The Pacifica fell to below average. Top problems were a frozen or blank display screen, and navigation and radio problems. Transmission problems included the transmission computer. The company told us it had released over-the-air updates that resolved the Uconnect radio problems.
Ford Fusion: The Fusion dropped to below average, mainly because of problems with the Sync 3 infotainment system screen freezing. In response, a spokeswoman for corporate siblings Ford and Lincoln (see the MKZ, below) acknowledged that some customers did experience technical problems with Sync 3 early in the rollout and that Ford and Lincoln had worked to address them.
Genesis G90: The G90 had below-average reliability. Reported problems were transmission gasket leaks, failed throttle body, and warped rotors. A Genesis spokesman said that the automaker had seen very few claims from customers about the throttle body and transmission-leak problems, but it had seen more than 200 claims for problems involving the brake rotors.
Honda Clarity: The Clarity had much-worse-than-average reliability. Member-reported problems were electronic glitches that led to multiple warning lights when there wasn't a problem, a faulty cabin temperature sensor, and the trunk failing to open. A Honda spokesman said the automaker has not seen the trunk problem in its warranty data. He said that Honda had issued two bulletins to dealers to handle the warning-light problem, and said it is working on guidance for dealers on how to handle the sensor problem.
Honda Odyssey: The Odyssey minivan had much-worse-than-average reliability, with problems including the infotainment display freezing and losing all functionality, and power sliding doors that wouldn't close. The Honda spokesman said that the automaker released over-the-air software updates. Software updates issued by Honda can be downloaded by the customer using any WiFi connection. As for the door problem, the spokesman said Honda is aware of some instances, and plans to issue a service bulletin with specific dealer repair guidance soon.
Kia Cadenza: The Cadenza sedan came in as much worse than average, with owners reporting faulty thermostat sensors, the automatic climate control failing to work properly, and fixes needed for the engine wiring harness. A Kia spokesman said the company was aware of the problems and noted that in May 2018 the car company issued a service bulletin for Cadenza that introduced an improved thermostat.
Lincoln MKZ: The MKZ sedan had below-average reliability mainly because of problems with the Sync 3 infotainment system screen freezing. (See the Ford and Lincoln response, above.)
Mazda CX-3: This SUV is rated below average because of climate system problems, which included the condenser and refrigerant leaks. A Mazda spokesman said the automaker is aware of consumer complaints on some 2016 and 2017 CX-3 vehicles that may exhibit symptoms of diminished cooling systems. Mazda issued a service bulletin in November 2016 so that dealers can correctly identify and replace components.
Mercedes-Benz E-Class: The E-Class dropped to below average. Members reported problems with in-car electronics and the engine. A Mercedes-Benz spokesman said, "This feedback is not consistent with what we are hearing from our customers." He added that the automaker has upgraded and improved its voice-control capabilities for the 2019 model year.