Talking Cars 174: New-Car Reliability
Our experts discuss what CR members told us about the reliability of their vehicles, and we answer your questions
Main themes: Our panel talks about the results of CR's Annual Auto Survey. First, they explain what reliability means to CR. After that, Jake, Jen, and Jon talk about some of the vehicles that performed the worst in our survey. Finally, they discuss how many cars, SUVs, trucks, and vans suffer from headaches in their first year of production.
Audience Questions:
Has there ever been a situation where the first year of a model has been the most reliable?

What vehicle is reliable, can carry two kids, can tow a motorcycle, and works well for city and highway driving?

Is there a used car for under $20,000 that is fuel-efficient, fun to drive, and reliable?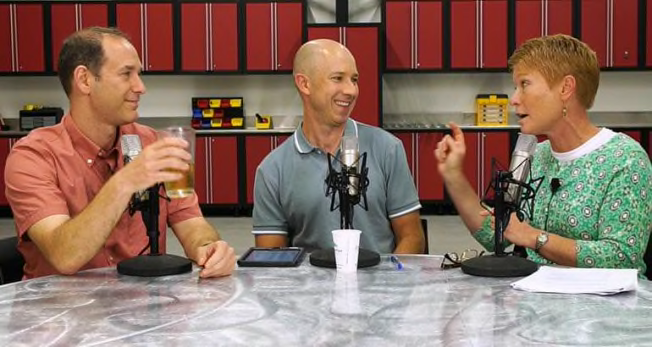 We'd love to include it in a future show. Click here to upload your video questions to our Dropbox folder. Please send high-definition (1920x1080) MP4 video files with high-quality audio. Or send an iMessage question to our TalkingCars@icloud.com account.