When you shop through retailer links on our site, we may earn affiliate commissions. 100% of the fees we collect are used to support our nonprofit mission.
Learn more.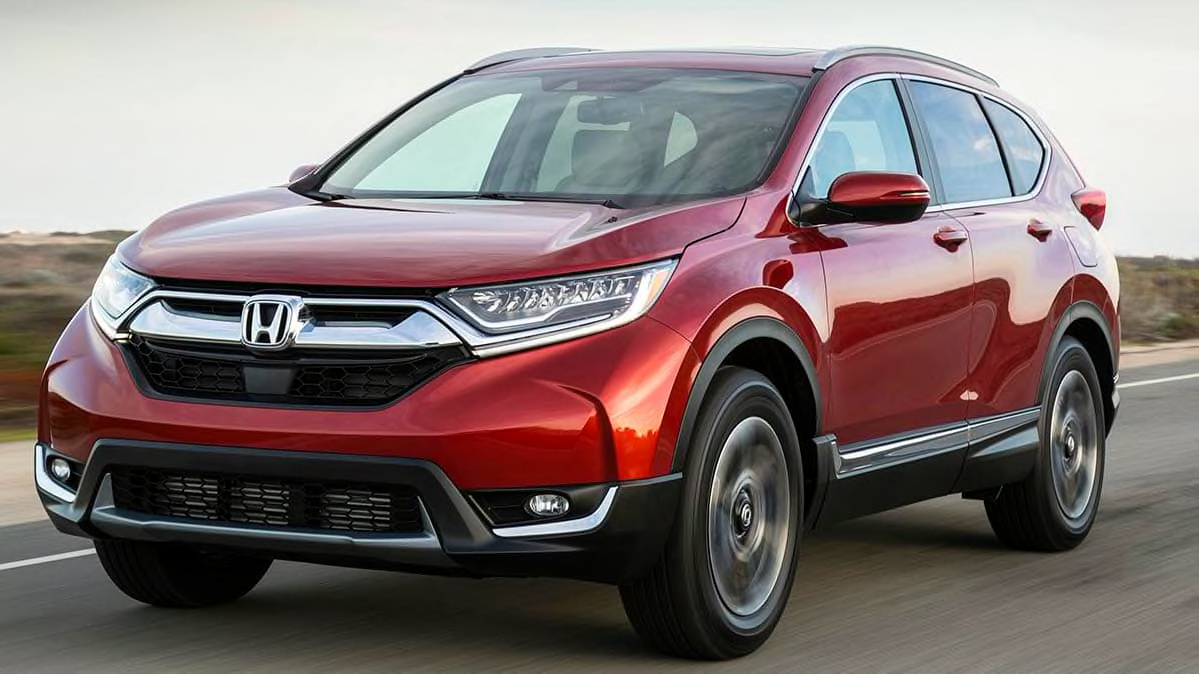 Honda says it will begin rolling out a CR-V engine fix in December for models with a faulty turbocharged engine that can leak gasoline into the oil system. But the automaker will focus initially on just five northern states: Maine, Minnesota, North Dakota, South Dakota, and Wisconsin. And the company is delaying the repair from its original November timetable.
Honda says the fix will apply to all 2017 and 2018 Honda CR-Vs in those states with 1.5-liter turbo engines, which it estimates to be about 25,000 vehicles.
Over the following two months, the company will extend the fix to those vehicles in 16 additional states: Alaska, Connecticut, Illinois, Indiana, Iowa, Massachusetts, Michigan, Montana, Nebraska, New Hampshire, New Jersey, New York, Ohio, Pennsylvania, Rhode Island, and Vermont.
Some owners of the compact SUV have reported that gasoline is mixing with the vehicle's engine oil. As a result, they say that the oil level in their cars sometimes rises above the full line on the SUV's dipstick. Others have reported a smell of gasoline in their cabin or heaters that don't work in cold weather. Some have even said the problem caused their car to stall. (Read "Honda CR-V Affected by Engine Trouble.")
Honda says the repair—which will be free to owners—will include new software for the engine and transmission control units, an oil change, and in come cases, a replacement air-conditioning control unit. The company says engines in 2019 CR-Vs will be repaired before they go on the market.

Honda said that it began notifying dealers about the repair plan last week and that CR-V owners in the first five states should expect to get information about the repairs in the first week of December. Owners in the next 16 states should get repairs in the following two months, after additional parts become available.

In Canada, Honda plans to phase in the program beginning in November, starting in the colder parts of the country first, says Kate Lucek, spokesperson for Honda Canada. She says the company is also extending the warranty on certain engine components for six years with no mileage limits.

In addition, the repairs in Canada will include the Civic, Lucek says. A fix from Honda earlier this year in China also included the Civic, which has a similar engine. Honda isn't including the Civic in its U.S. repair program but says its investigation into additional models is ongoing. CR has not seen concerns about the same problem with that car, either from our own members or in the database of consumer complaints maintained by the National Highway Traffic Safety Administration.

Consumer Reports' car safety experts say that while the measures Honda is taking are a step in the right direction, they don't go far enough. "While it makes sense to prioritize repairs by risk level, a lower-risk region still isn't risk-free, and Honda leaves out far too many consumers who've reported this problem," says David Friedman, vice president of advocacy for Consumer Reports.
"The company has a responsibility to provide data backing up why people in other states aren't being included, and also needs to clearly demonstrate why—if vehicles are stalling, as some owners say—this is not a safety issue requiring an official recall."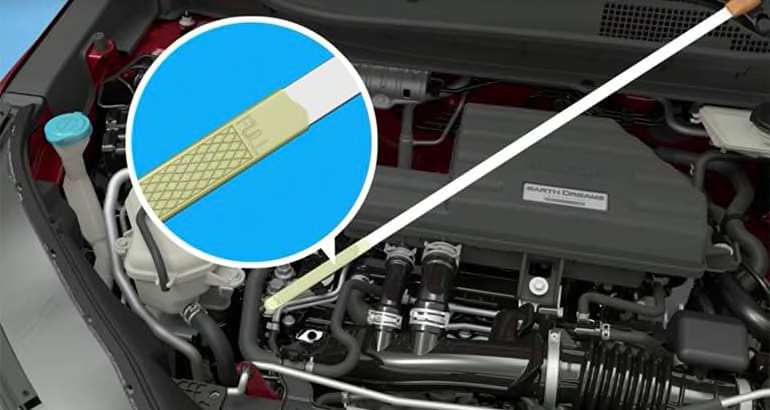 Reports Still Flowing In
In the weeks since Consumer Reports published an article about engine problems with the 2017 and 2018 Honda CR-V, dozens of our members in the U.S. and Canada reached out to share their stories.
Several said that their engine stalled or went into "limp mode," and that in some cases their cars had to be towed. Many worried that stalling or reduced power could be dangerous, especially if it happened while they were driving on a busy highway.
Others said Honda told them that to address the problem they should change the way they drive their CR-Vs—for example, by driving in Sport Mode to make the engine run hotter. Others were told they should avoid short trips or use only premium fuel.
One CR member, Joe Ehlers of Duluth, Minn., told us that Honda was buying back his CR-V.
Ehlers said he began noticing problems with his 2017 Honda CR-V less than three months after he bought it. Ehlers said he noticed fuel odors and an occasional rotten-egg smell inside and around the car. The engine sometimes drove roughly, more like a diesel than a gasoline-powered vehicle, he said. In at least two cases, all the dashboard lights lit up while driving, and the car lost power, Ehlers said.
He's now had five premature oil changes and hired a lawyer to press a lemon law claim. After CR's article on the problem was published Oct. 5, Honda made an offer to buy back his CR-V, and Ehlers says he plans to accept that offer.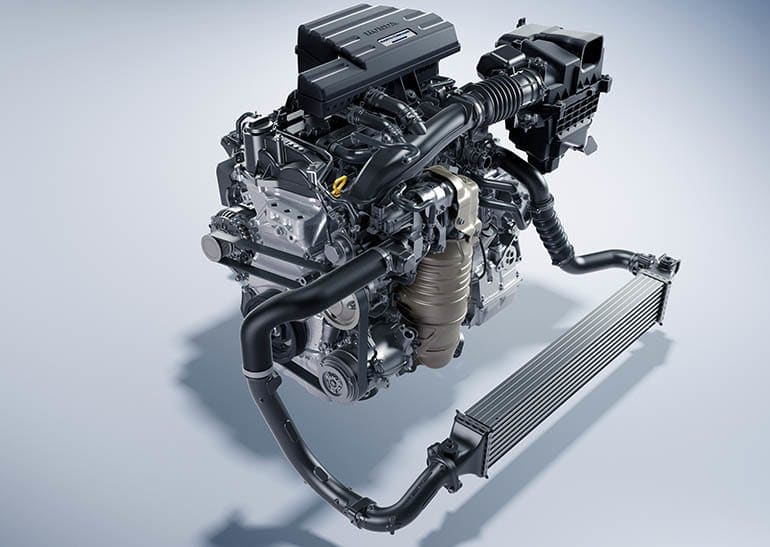 A Cold-Weather Problem?
Honda spokesman Chris Martin says the company's investigation found that the problem occurs in vehicles that have been driven frequently for short distances in extreme cold weather in northern states.

But some consumers say the problem occurs in warmer-weather states, too. For example, CR has heard from CR-V owners in Arizona, California, Delaware, Texas, and Nevada. And the database maintained by NHTSA includes accounts of this oil-gas mixture problem from CR-V owners in Kentucky, Oregon, Tennessee, and Virginia.
None of those consumers live in states that would be covered by Honda's planned "regional product update campaign." Owners in any of the noncovered states who believe they're experiencing the problem can take their vehicle to an authorized Honda dealership for diagnosis, Martin says.
"Dealer technicians can work with Honda's technical assistance hotline to help determine if there is a problem, and any necessary repairs can be addressed under the limited warranty," Martin says.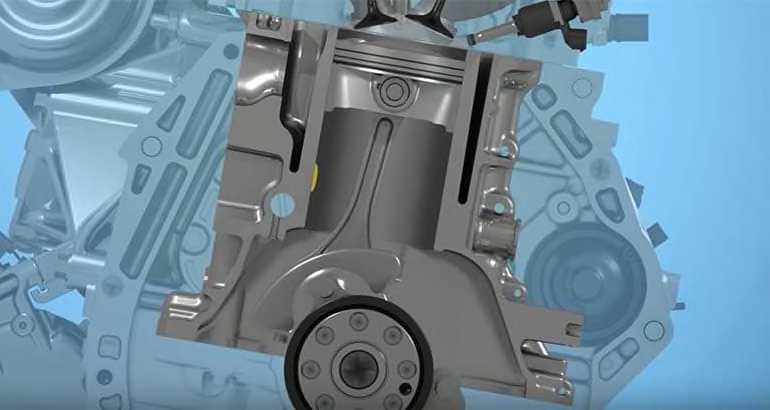 How Oil and Gasoline Mix
Several Honda CR-V owners who have contacted Consumer Reports have said that their cars have stalled or that the cars' check-engine lights have come on, problems they attribute to the oil-dilution problem.
Martin, at Honda, says the company thinks it's unlikely that those problems stem from the oil-fuel mixture problem.
"I will not discount comments by our customers, but it is possible that some of the reported experiences could be linked to other individual causes unrelated to this issue," he says. "We have not confirmed any cases of engine stalling related to this issue."
Honda has posted a video on YouTube that tries to explain the oil-dilution problem. The video says that, under certain circumstances, fuel injectors can spray gasoline inside their engine cylinders that sticks to the cylinder walls and isn't fully combusted. The gasoline then can drip into the crankcase and mix with the engine oil.
Sometimes, the video says, enough gasoline mixes with the oil so that the lubricant level exceeds the full line on the dipstick. The video says that in most cases, that's okay. "What you're seeing is a normal occurrence for this engine," the video states.
"Some engine oil dilution is normal, even in warmer-weather states," Martin says.
Honda CR-V Is Still Recommended
Some of our members noted that they purchased their CR-Vs based on Consumer Reports' recommendations, and they wondered whether CR was going to change its ratings. The answer is "not yet."
CR released its latest predicted reliability for the Honda CR-V on Oct. 24. Reports from owners continue to show that, overall, the CR-V is a reliable vehicle, says Jake Fisher, director of auto testing for CR.
"We continue to recommend the model," Fisher says. "It's only a tiny fraction of CR-V owners that are experiencing oil dilution. But for those owners who are, it's a very serious issue."
CR will stay in touch with its members about how their SUVs are working after the engine repairs are rolled out in December. We'll be continuing to monitor consumers' experiences, so keep sharing stories with us.