When you shop through retailer links on our site, we may earn affiliate commissions. 100% of the fees we collect are used to support our nonprofit mission.
Learn more.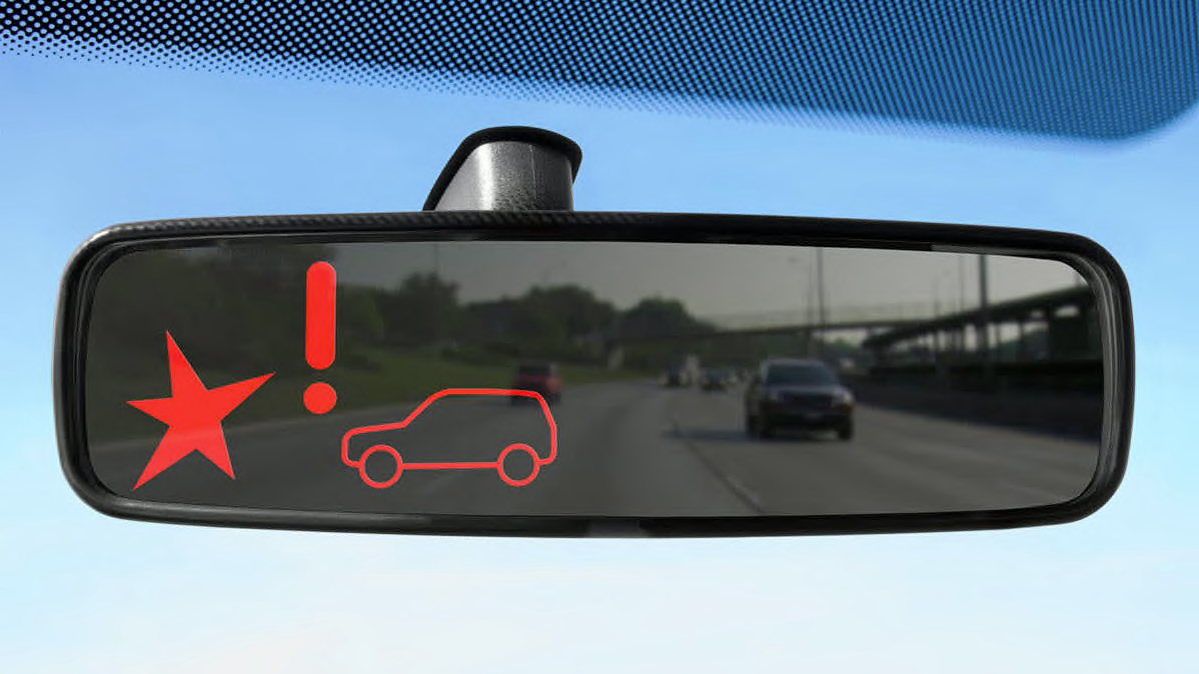 The Federal Communications Commission voted today to radically restructure vehicle communications technology, reassigning more than half of the radio spectrum currently reserved for vehicle-to-everything (V2X) transportation safety purposes for other uses, including household WiFi. The FCC also announced that it will favor cellular connections for V2X communications over a radio-based technology that is currently in use.
The move puts the FCC at odds with the Department of Transportation, which warned the FCC in a letter earlier this month that the reallocation of parts of the 5.9-gigahertz band previously reserved for V2X communications and its replacement of the current Dedicated Short-Range Communications (DSRC) network with cellular vehicle-to-everything (C-V2X) was "unworkable" and "undermines innovation in transportation safety." The DOT and safety experts have projected that V2X could improve safety dramatically, potentially saving thousands of lives a year.
CR and other safety organizations say that the FCC has not demonstrated how its plan would permit V2X safety applications to still be used securely and effectively on a smaller piece of the spectrum. Ford told the FCC in submitted comments that WiFi signals from nearby channels may interfere with connected cars sending and receiving safety information.
MORE ON CAR SAFETY TECHnology
Advocates also say that restricting use of the transportation safety spectrum to just cellular technology would render current DSRC-based V2X systems, and those in development, effectively unusable. Existing V2X services that currently use the reallocated portions of the 5.9-GHz spectrum will have to stop using it within one year, the FCC says.
"We strongly disagree with the FCC's decision to move forward with the proposed reallocation of the spectrum," says Kelly Funkhouser, head of connected and automated vehicles at CR's Auto Test Center. "Safety should always come first, and unfortunately, we didn't see that in today's decision. CR will continue to advocate for the safety and the interests of consumers as V2X technology evolves."
FCC Chairman Ajit Pai has argued that the increase in demand for WiFi during the COVID-19 pandemic has shown the need for more spectrum as people increasingly work from home and stream entertainment. There has been bipartisan support on the commission for splitting the spectrum band, and no commissioners dissented from today's vote.
"In short, if adopted, these new rules for the 5.9-GHz band would deliver a win for American consumers and a win for automotive safety," Pai said in an October blog post on the FCC's website.
Although 30 megahertz remains within the 5.9-GHz band for V2X communications, the agency chose to reserve it just for C-V2X, shutting out DSRC entirely. "Defenders of DSRC will undoubtedly complain about this decision, but here's the plain truth: DSRC has done virtually nothing over the past 21 years to improve automotive safety," Pai wrote—a position he echoed during today's vote.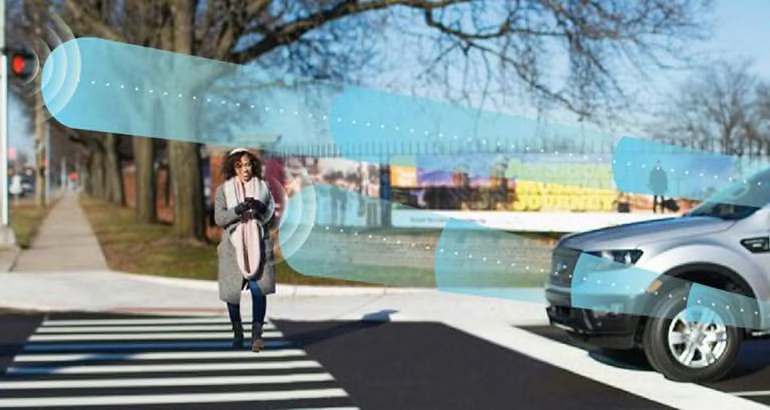 The 5.9-GHz band has been set aside since 1999, when the FCC agreed it could be used for the development of future communications among vehicles and infrastructure, such as roads, traffic signals, or lamp posts. The reserved airwaves have been called the "Safety Spectrum" by the DOT, AAA, the National Safety Council, and other groups.
In April, the Alliance for Automotive Innovation, the industry's main trade group in Washington, said the auto industry planned to install 5 million pieces of vehicle-to-everything (V2X) equipment over the next five years—but that it would do so only if the FCC protected the spectrum it reallocated today. Before that, only a few automakers—including Audi, Ford, and General Motors—had pledged to deploy V2X technology. Toyota backed off a V2X commitment last year because of uncertainty about the FCC plan, and Ford has now committed to installing C-V2X in new vehicles.
"All vehicles should be able to communicate with one another and with roadway infrastructure to prevent crashes," says William Wallace, manager of safety policy at Consumer Reports. "We have the technology to make this happen and to save thousands of lives. But over the last few years, we just haven't seen federal leadership that puts people's safety on our roads first."
While the FCC had previously challenged safety experts, transportation officials, car companies, and others to justify the need to preserve spectrum for DSRC, the agency appears to have disregarded those arguments in today's vote.
ITS America—an organization in a coalition that includes the American Association of State Highway and Transportation Officials, the Institute of Transportation Engineers, the Alliance for Automotive Innovation (the primary trade group representing auto manufacturers), and the National Safety Council, among others—says $2.7 billion has been invested in research and V2X technology so far. According to the Department of Transportation, replacing current technology with devices that work in a different part of the spectrum would cost taxpayers an additional $645 million.
The reallocation may have an impact on the future of autonomous vehicles, advocates say, because connected cars will need as much communication bandwidth as they can get to operate safely, beyond what their onboard cameras and sensors can provide without being able to communicate with other vehicles and with infrastructure. The DOT and safety experts have projected that V2X could improve safety dramatically, potentially saving thousands of lives a year.
In a report sent to the FCC in August, ITS America pointed out that a majority of commenters weighing in on the FCC's proposal were against reallocating spectrum currently set aside for transportation safety purposes. "Commenters who have suggested moving V2X technologies to alternative spectrum have done so without evidence that safety applications could function in that spectrum," ITS said in its filing.
V2X: Lifesaving Vehicle Technology