When you shop through retailer links on our site, we may earn affiliate commissions. 100% of the fees we collect are used to support our nonprofit mission.
Learn more.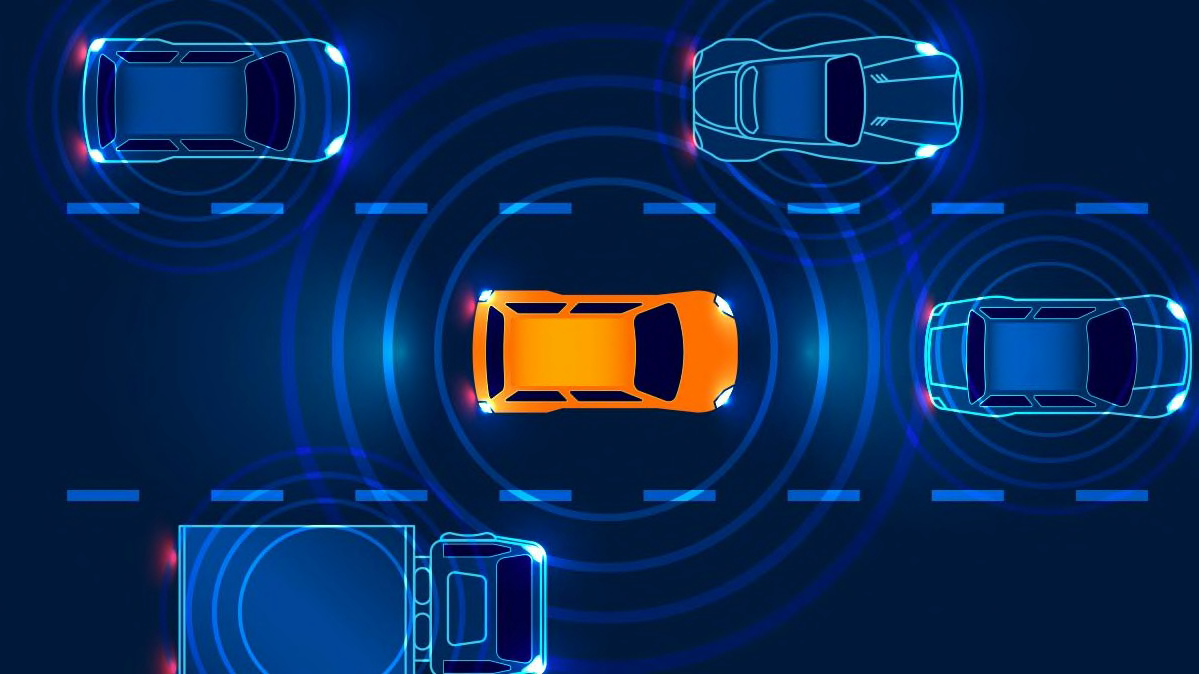 The Federal Communications Commission plan to repurpose some airwaves that were set aside for vehicle-to-vehicle communication won't work because signal interference from WiFi would be likely to hinder cars from effectively communicating with each other, Ford Motor Co. says its recent research has shown.
Ford told the FCC in submitted comments that WiFi signals that may be allowed to use nearby channels would interfere with connected cars sending and receiving safety information, and that the FCC should reserve all of the band for its current purpose—traffic safety.
The WiFi interference "prevents our vehicles from being able to instantly communicate with one another, or their surroundings," said Don Butler, executive director of connected vehicle and services at Ford. "This interference undercuts real-time signals meant to protect pedestrians, prevent crashes, and identify traffic patterns."
In 1999, the FCC agreed to set aside a portion of airwaves—which consumer groups, automakers, and local governments call the safety spectrum—for the development of future communications among vehicles and smart infrastructure, such as traffic signals. The Department of Transportation and safety experts have projected that vehicle-to-everything (V2X) communications could improve safety dramatically, potentially saving thousands of lives a year.
Broadly speaking, V2X technology permits vehicles to send and receive messages to and from other road users and surrounding infrastructure so that drivers and vehicles can receive notifications about other vehicles speeding through intersections or about traffic congestion. It could even apply emergency braking to prevent a crash. Such a system, if widely deployed and adopted, could one day work in tandem with self-driving-car technology, V2X supporters say.
Various groups and automakers have been experimenting with different V2X technologies, but widespread implementation for real-world use has languished. And now the FCC would like to allow other interests to use part of the reserved spectrum for other commercial purposes, such as for WiFi.
In December, the FCC put out its new plan to use 45 megahertz of 75 MHz set aside for V2X to expand WiFi instead. The FCC said 30 MHz should be adequate for V2X communications. Many parts of the tech industry welcomed the FCC's plan as a way to unleash the economic potential of WiFi and high-speed 5G connectivity.
Spectrum Splitting
But Consumer Reports has serious concerns with the proposal. Until the FCC and the DOT can demonstrate that splitting the spectrum won't impede V2X safety operations, the current plan should be put on hold, says David Friedman, vice president of advocacy at Consumer Reports. V2X applications work, and they can save lives, but only if there's adequate spectrum, he says.
"It seems like the FCC proposal is based more on wishes than on data," Friedman says. "If you're going to eliminate more than half of the spectrum dedicated to saving lives, then you really need to have your data, and your ducks in a row."
Ford is the only U.S. automaker with a firm commitment to roll out V2X transmitters in future models. Ford backs a cellular-based technology called C-V2X. Audi announced in January that it would partner with Qualcomm to test C-V2X on certain roads in Virginia. Toyota and GM have backed a different, radio-based V2X technology called dedicated short-range communication, or DSRC.
Even within the full 75 MHz of the safety spectrum, there are real concerns about how the two technologies could coexist as they compete for the market, Friedman says.
DSRC and C-V2X cannot directly share the same bandwidth because they interfere with one another, so the FCC's plan to force them into less than half the current bandwidth means there probably won't be enough room for effective auto safety communications, Friedman says.
The Alliance for Automotive Innovation, based on the reports of interference, says the FCC should rethink its plan.
"There's no room for error here—delays of even thousandths of a single second matter for transportation safety," the Alliance said.
Groups that have advocated for WiFi have applauded the FCC's plan as a way to open up airwaves for the benefit of more consumers. Supporters of splitting the spectrum say that automakers and local governments have taken too long to use the airwaves and that the unused spectrum is needed for booming wireless industries.
WiFi's use has grown dramatically, and more airwaves would open up faster service, more affordable internet, and future 5G networks, according to New America's Open Technology Institute. That would expand an internet economy that already generates hundreds of billions of dollars a year.
But the transportation industry is united in wanting to preserve all 75 MHz of the spectrum that has been set aside for safety, rather than WiFi, said Shailen Bhatt, president and CEO of the Intelligent Transportation Society of America.
"The FCC should heed the calls from safety experts and withdraw its proposal," Bhatt said.
How Cars Communicate With Each Other
Technology is allowing more vehicles to communicate with each other on the roadways. On the "Consumer 101" TV show, Consumer Reports expert Kelly Funkhouser explains what V2X is and how it works.