When you shop through retailer links on our site, we may earn affiliate commissions. 100% of the fees we collect are used to support our nonprofit mission.
Learn more.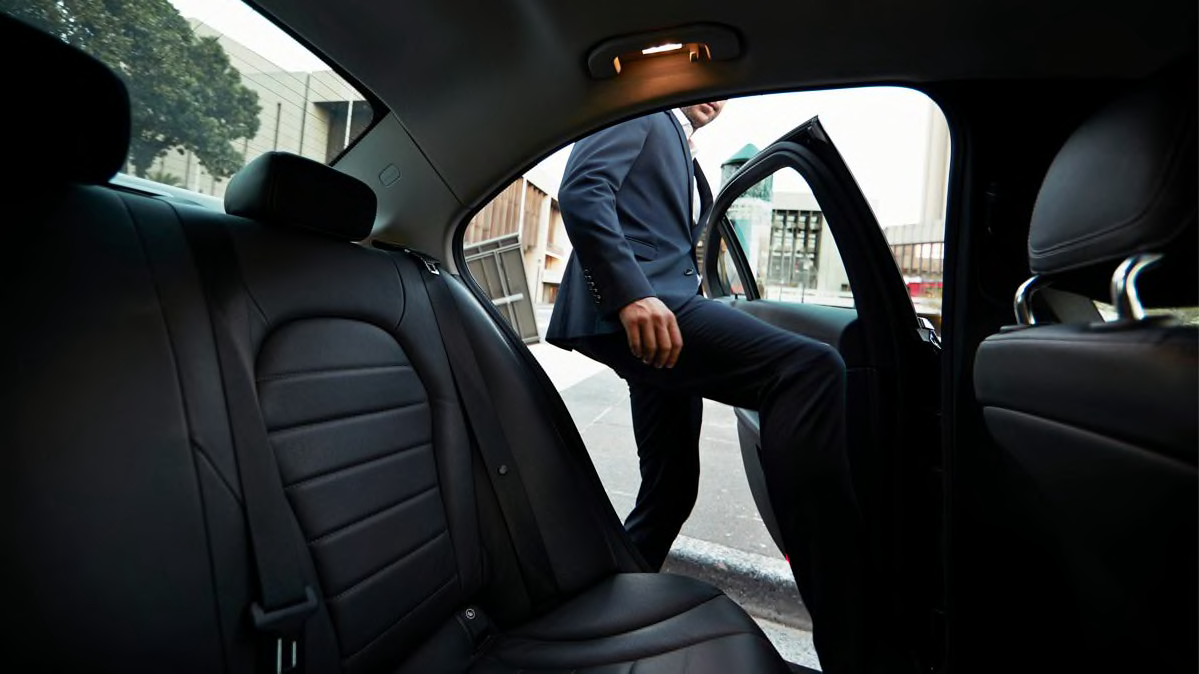 Efforts to improve backseat safety are about to get a boost from the Insurance Institute for Highway Safety.
Engineering advances have greatly reduced fatalities and serious injuries in car crashes over the years. But a lot of the improvements we take for granted—things like airbags and sophisticated seat belts—aren't found in the backseat.
Now IIHS is at work on a new crash test to evaluate safety in the rear seat. The group expects to unveil preliminary protocols by the end of the year, with testing to begin in 2022.
"Manufacturers have put a lot of work into improving protection for drivers and front-seat passengers," said David Harkey, president of IIHS. "We hope a new evaluation will spur similar progress in the backseat."
Decades of progress in front-seat safety is bringing lack of progress in the rear seat into better focus. There's also new attention on rear-seat safety because more passengers are riding there, like Uber and Lyft customers. That's causing experts to rethink some safety priorities.
Rear-seat passengers are disproportionately likely to suffer chest injuries, new IIHS research shows. These injuries are often caused by excessive force being applied to the body by the shoulder belt during a crash, according to the Virginia-based research group.
Unlike front seats, rear seats don't have airbags that can protect passengers in a frontal collision—only side-curtain airbags designed to reduce trauma from side-impact crashes. Some companies have developed prototypes that would be embedded in the back of the front seat, but none have been deployed. Airbags that come down from the roof are another possibility. But better seat-belt designs based on widely available technology would also help, according to IIHS.
Most automakers have devices called pretensioners and load-limiters for front-seat passengers, but they're rarely used in the backseat. Pretensioners are triggered by crash sensors, in the same way airbags are. When a crash is imminent, the seat belts pull tight, keeping the body taut against the seat so that the person doesn't come in contact with other parts of the car. Load-limiters carefully spool out a little slack in the belt while the crash is happening so that the force applied to the body doesn't cause injury.
Another device that could help, the inflatable seat belt, is available from a few manufacturers, like Ford and Mercedes-Benz. Like a skinny airbag, this special shoulder belt inflates during a crash, spreading the force over a larger part of the body. But the device is available only on a few models.
IIHS found in its new research of real-world crashes with rear occupant fatalities or severe injuries, that chest injuries were the most common type of injury to people riding in the backseat. The data also showed that backseat passengers were more seriously injured than front occupants in the crashes studied, pointing to the design of the restraints in the backseat as a factor.
To further understand what was going on, IIHS researchers looked more closely at photographs, police and medical records, crash investigations, and autopsy reports. The evidence suggested that rear-seat chest injuries were mostly due to the shoulder belt pressing against the body with the great force a crash causes.
Riding in the rear seat is more common than it used to be, says Emily Thomas, Ph.D., an automotive safety engineer at Consumer Reports' Auto Test Center. It's now recommended that parents keep children under 13 years old in the backseat, she says. Ride-sharing is putting more adults in the back, too.
"Seat belts do a great job at saving lives, and when integrated with additional technologies such as pretensioners and load-limiters, they can further reduce the risk of injury," Thomas says. "That's why now more than ever it's important that we focus on bringing the rear seat up to the same safety standards of the front seat."