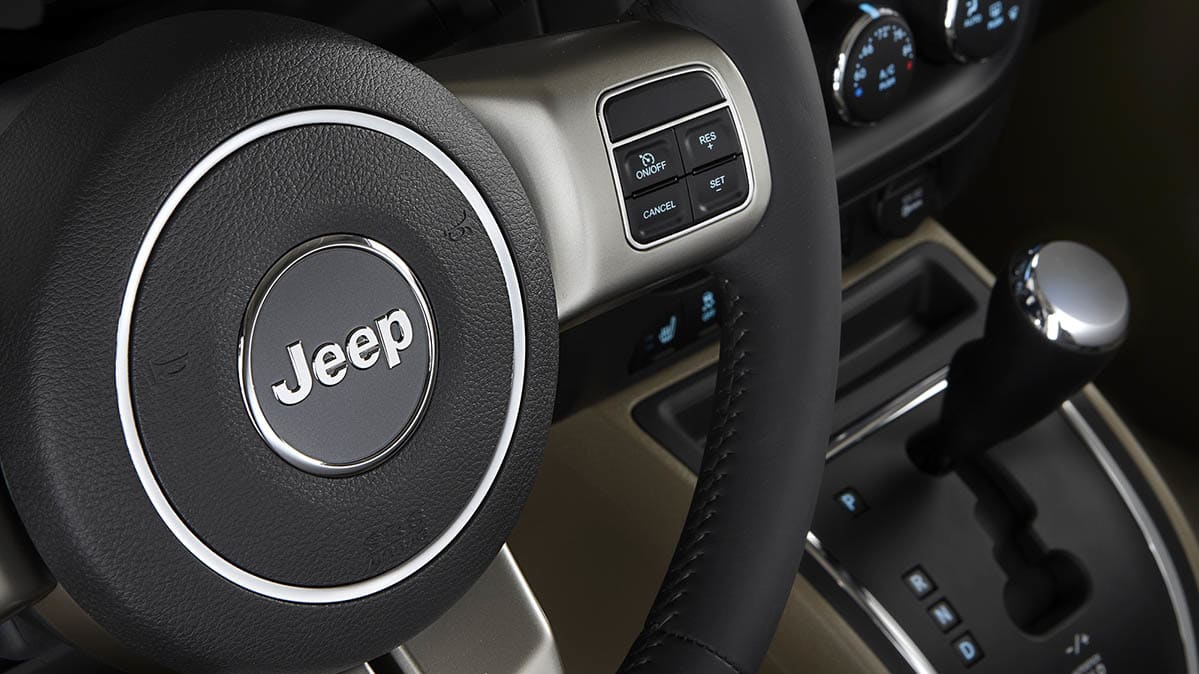 The National Highway Traffic Safety Administration expanded an investigation into failing airbags across six different automakers after linking at least five deaths to faulty electronics.
It's the agency's most in-depth look at airbags since the recall of more than 56 million airbags made by Takata. Those airbags could explode during a crash, sending shrapnel into drivers and front-seat passengers.

The new investigation involves a different airbag supplier, TRW, which is now owned by German auto-parts giant ZF. The new probe covers 12.3 million vehicles made by six different manufacturers: Fiat Chrysler, Honda, Hyundai, Kia, Mitsubishi, and Toyota.
Agency investigators are looking at whether electrical interference from nearby wiring can cause the airbag control unit to fail—meaning they don't go off as they should during a crash. It's possible that the crashes are sending harmful electrical signals through sensor wiring that damages the control units. Both driver- and passenger-side airbags can fail to deploy.
Hyundai and Kia recalled nearly a million cars and trucks to fix wiring that could interfere with airbags last year. That recall included the 2011-13 Hyundai Sonata, the 2011-12 Sonata Hybrid, the 2010-13 Kia Forte and Forte Koup, the 2011-13 Kia Optima, the 2011-12 Optima Hybrid and the 2011-12 Kia Sedona.

Hyundai's recalls include all known models that have unprotected wiring that could cause interference, company spokesman Michael Stewart said in an email. "We continue to actively monitor the situation and are fully cooperating with NHTSA," Stewart said. "We do not anticipate an expansion at this time."
Fiat Chrysler Automobiles (FCA) recalled 1.4 million Chrysler, Dodge and Jeep vehicles in 2016, including the 2011-14 Chrysler 200, 2010 Chrysler Sebring, 2010-12 Dodge Caliber and 2010-14 Jeep Patriot, Compass and Dodge Avenger. That action covered vehicles that had wiring harnesses routed across the front of the vehicles. Similar models with wiring routed differently haven't had any known electrical failures, NHTSA said.
Fiat Chrysler said in 2016 it no longer uses the same control unit. The company responded accordingly with its 2016 recall, but it will fully cooperate with NHTSA's current investigation, FCA spokesman Eric Mayne said.
NHTSA said it has identified two serious crashes with non-deploying airbags involving Toyota Corollas, one from model year 2018 and one from model year 2019. Toyota is cooperating with NHTSA and is continuing its own investigation, company spokesman Ed Lewis said. The company "will take any appropriate action," he said.
The agency said its investigation also will include vehicles made by Honda and Mitsubishi. The Honda vehicles include 13 different Honda and Acura models from model years 2012-19, company spokesman Chris Martin said in an email. Honda is aware of NHTSA's investigation and will cooperate, Martin said. It's also conducting its own internal review.
Auto companies don't need to wait for NHTSA's investigation to recall their cars, and they shouldn't, said William Willace, a safety policy advocate for Consumer Reports. Like the Takata crisis, the current investigation focuses on safety issues with faulty airbags that still aren't resolved after several years and problems that stretch across multiple car companies, he said.
"This requires an industry-wide solution, not a case-by-case evaluation," Wallace said. "Any company that delays a recall or fails to promptly report a safety issue should face substantial fines by the government."
Officials from Kia and Mitsubishi didn't immediately respond to requests for comment.
NHTSA has elevated this airbag investigation to an engineering analysis, a level reserved for more intense examinations of potential defects. Last year, it conducted a lower-level investigation, known as a preliminary evaluation, into the Hyundai and Kia incidents. If NHTSA suspects previous recalls haven't taken care of a defect, or there's a wider problem, it can upgrade its investigation.
Stay informed about recalls that might affect your vehicle by using our Car Recall Tracker. Create a free account now to become a CR member.
Consumer Reports is an independent, non-profit organization dedicated to helping consumers. We make it easy to buy the right product from a variety of retailers. Clicking a retailer link will take you to that retailer's website to shop. When you shop through retailer links on our site, we may earn an affiliate commission – 100% of the fees we collect are used to support our mission.
Learn more.
Our service is unbiased: retailers can't influence placement. All prices are subject to change.