When you shop through retailer links on our site, we may earn affiliate commissions. 100% of the fees we collect are used to support our nonprofit mission.
Learn more.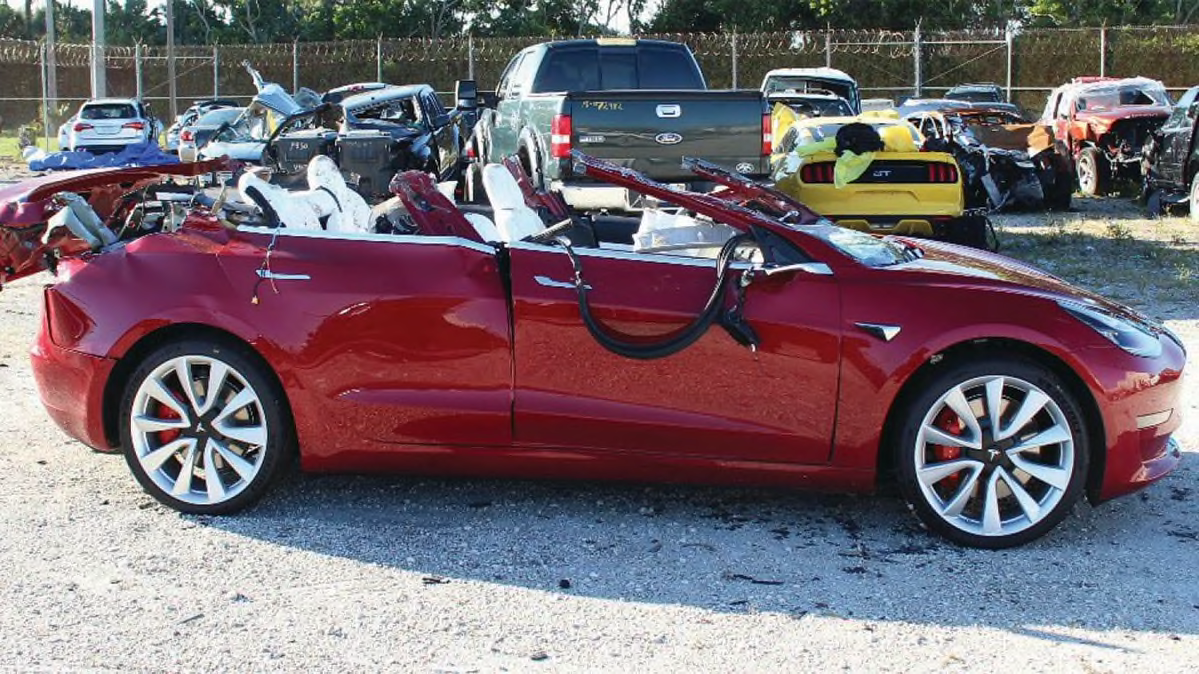 The driver of a Tesla Model 3 that struck the side of a semi-trailer in Florida earlier this year engaged his car's Autopilot partially automated driver-assist system seconds before the crash, the National Transportation Safety Board said Thursday.
The Tesla driver—50-year-old Jeremy Banner of Lake Worth, Fla.—was killed in the March 1 crash. Banner turned on Autopilot 10 seconds before his car drove under the truck's trailer and his hands weren't on the steering wheel for the final 8 seconds before impact, according to the safety board's preliminary findings.
The truck driver was attempting to cross a divided multi-lane highway, and the trailer was blocking the Tesla's lane. Neither Banner nor the car's Autopilot system did anything to slow down or avoid the crash, the NTSB said after analyzing vehicle data and videos.
The safety board's preliminary account of the March crash is the first confirmation that Autopilot had been in use in this crash. Tesla's Autopilot system has been under scrutiny since Joshua Brown was killed in a similar Florida crash in 2016. Brown had engaged Autopilot in his Tesla Model S before it also drove under a tractor trailer, killing him.
Autopilot combines adaptive cruise control, which keeps a car at set distance from the vehicle in front of it, with lane-centering technology. Tesla has stressed that drivers using it need to pay attention and keep their hands on the steering wheel. It also modified the system to make warnings more apparent when drivers failed to keep their hands on the steering wheel and shut down the system if the warnings were ignored.
But safety advocates have worried that the system promotes a false sense of security, leading some to treat it as a self-driving feature.
The NTSB's preliminary findings come as Tesla CEO Elon Musk has promised to roll out a "feature complete self-driving" system by the end of the year—one that would take over even more basic driving functions. He reiterated those plans at an investor meeting last month.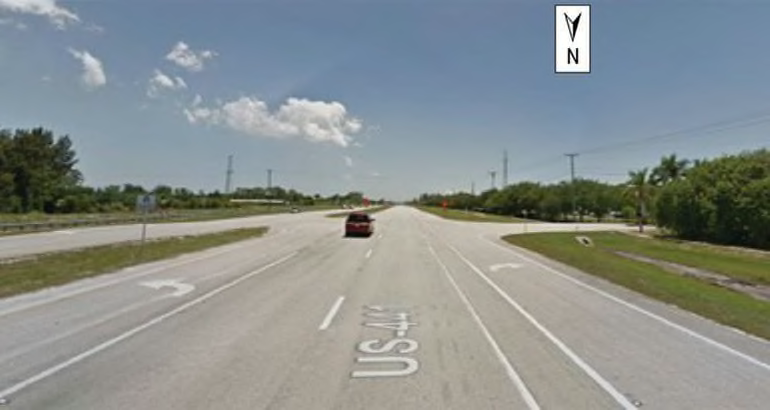 In both of the fatal crashes involving tractor trailers, Tesla's Autopilot system didn't detect the truck ahead in the road. And in both cases, the cars were on highways driving at high rates of speed. Neither driver was on a true limited-access highway, like an interstate; both had intersections that allowed access to cross traffic.
"Tesla's Autopilot is no substitute for a human driver," said David Friedman, vice president for advocacy at Consumer Reports. "The system's capabilities are limited if it can't detect the broad side of an 18-wheeler or keep the driver engaged—and yet Tesla allows it to operate where it needs to do both."
"Two crashes with such striking similarities should be a wake up call to NHTSA [National Highway Traffic Safety Administration] to open a defect investigation," added Cathy Chase, president for Advocates for Highway and Auto Safety.
NHTSA is investigating the March 1 crash and in an emailed statement said it's "carefully evaluating all available data and will share any findings upon conclusion of its investigation."
In response to the NTSB preliminary findings, a Tesla spokesperson in an email Thursday said, "We are deeply saddened by this accident and our thoughts are with everyone affected by this tragedy. Tesla drivers have logged more than 1 billion miles with Autopilot engaged, and our data shows that, when used properly by an attentive driver who is prepared to take control at all times, drivers supported by Autopilot are safer than those operating without assistance."
Tesla shared vehicle data logs with the NTSB shortly after the March 1 crash, the company spokesperson said. Those logs showed that the driver immediately removed his hands from the wheel after he engaged Autopilot, and Autopilot hadn't been used at any other point during the trip.
Years of research show that it's almost impossible for drivers to always leap into action in an emergency if their car is automating the main driving tasks, such as steering and speed control, said Kelly Funkhouser, program manager for automated and connected vehicles at the Consumer Reports Auto Test Center.
After its investigation of the fatal 2016 Florida crash, the NTSB found fault with the Tesla's design of Autopilot. The automaker should have restricted use of the driver-assistance system to interstate-like highways, the NTSB said in its findings.
Thursday's report from the NTSB is an early, bare-bones recounting of its understanding of the basic facts of the crash. The safety board's full investigation will take a year or more, and it will include its official determination of the probable causes of the crash, along with specific recommendations for regulators, Tesla and the auto industry.