When you shop through retailer links on our site, we may earn affiliate commissions. 100% of the fees we collect are used to support our nonprofit mission.
Learn more.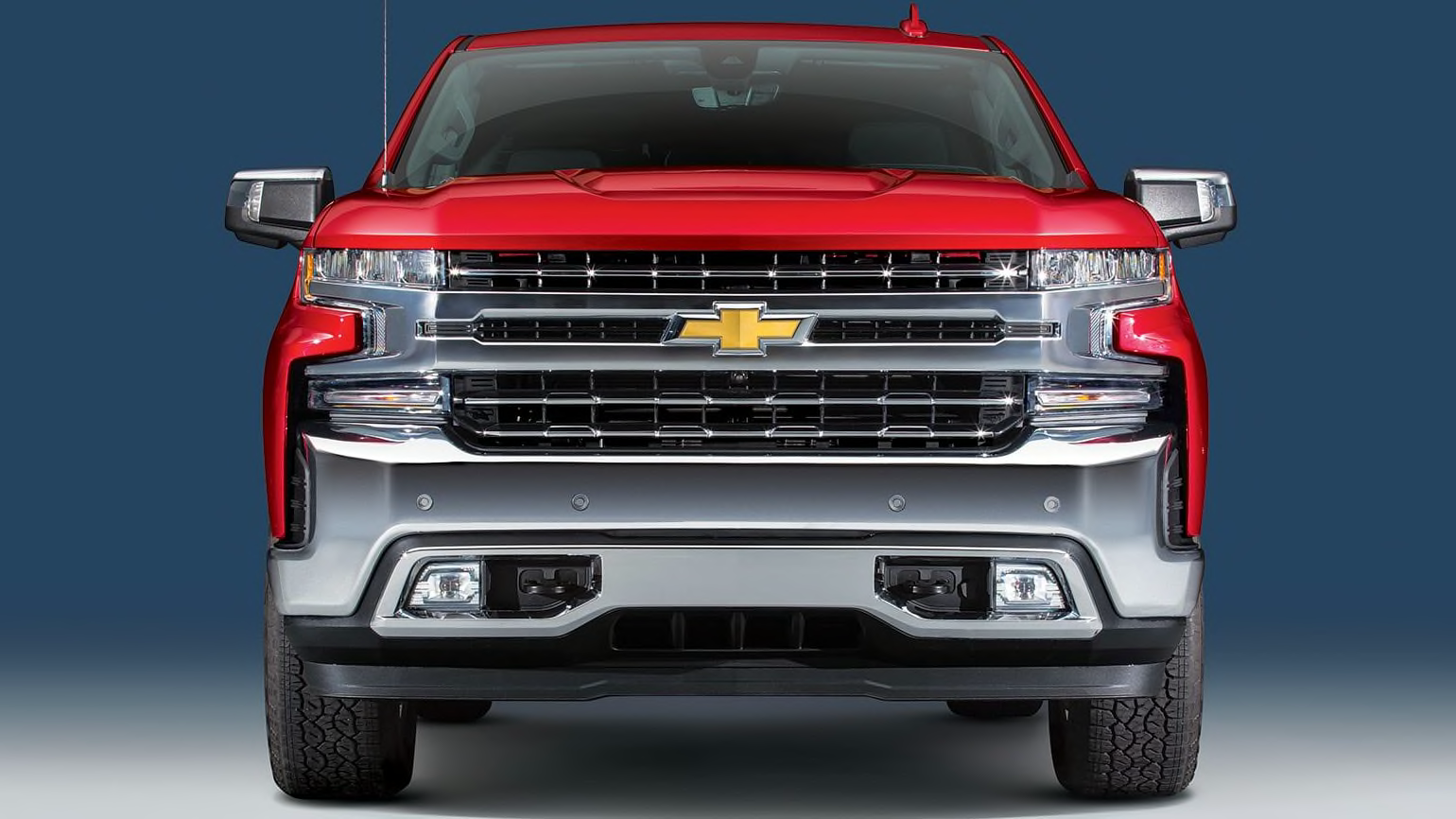 Photo: John Powers/Consumer Reports
Last December an 18-year-old man driving a 2020 Jeep Gladiator pickup truck hit and killed Eva Barcza near her suburban New Jersey home. Barcza had been taking a walk, like so many Americans during the COVID-19 pandemic. Her husband of 60 years found her lying in a crosswalk crying in pain from broken bones and serious internal injuries. Hours later, she died in a hospital. Barcza was a teacher, a grandmother, and an avid gardener, her daughter Mary says.
The driver told the police he didn't see Barcza in the crosswalk, and after an investigation, he wasn't cited or charged.
In the aftermath, Mary Barcza says she started working with the group Families for Safe Streets, which is asking the New York Legislature to lower speed limits in urban areas and require warnings on larger vehicles at the point of sale that detail the risks they pose to others on the road. "I truly believe that my mother would've had a greater chance of survival had she not been struck by such a large vehicle," she says.
A View From Inside
We measured front visibility for 15 new vehicles, including full-sized and heavy-duty trucks. Because of their height and long hoods, we found that some trucks had front blind spots 11 feet longer than those in some sedans and 7 feet longer than in many popular SUVs.

When a driver hits someone in their front blind spot while maneuvering in a driveway or parking lot, it's called a "frontover" collision, says Jennifer Stockburger, director of operations at Consumer Reports' Auto Test Center. "Small children are especially vulnerable to frontover crashes," she says. There were more than 931 frontover fatalities between 1990 and 2019, with most victims between 12 and 23 months old, according to the advocacy group KidsAndCars.org. Over 80 percent of those fatalities involved a truck, a van, or an SUV. Here, we show what could be hidden in the front blind spot of a 2020 Ram 1500.
The hood of a Gladiator is 45.5 inches high, CR's measurements show. Marketed by Jeep as a vehicle that can "conquer" the road, it's part of a cultural phenomenon of enduring consumer demand for bigger everyday trucks, some of which don't come with important safety features as standard equipment. Research has found that modern pickups—which can have tall hoods, large blind spots, and stiff body-on-frame designs, and which can often exceed 4,000 pounds—are particularly deadly in crashes with pedestrians and smaller, lighter vehicles.
More on Car & Driving Safety
Contacted by CR about the crash, Stellantis, Jeep's parent company, offered its condolences and said its U.S. vehicles met or exceeded safety standards.
A CR analysis of industry data shows that the hood height of passenger trucks has increased by an average of at least 11 percent since 2000 and that new pickups grew 24 percent heavier on average from 2000 to 2018. On some heavy-duty trucks, such as the Ford F-250, the front edge of the hood is now 55 inches or more off the ground—as tall as the roof of some sedans. New CR data shows that drivers have poorer front sight lines, creating a blind spot that can hide a pedestrian or smaller car right in front. "These trends are alarming," says William Wallace, CR's manager of safety policy. "Automakers must put safety first for people inside and outside the vehicle."
More than 42,000 people were killed and 4.8 million seriously injured on U.S. roadways last year, an 8 percent increase from the year before, despite a decrease in miles traveled. Pedestrian fatalities rose 46 percent over the past decade, according to the Governors Highway Safety Association, and the deaths reflect societal inequities. Low-income people are more likely to be struck; elderly pedestrians and wheelchair users are at higher risk of mortality when hit by a vehicle; and Black, Hispanic, and Indigenous people are overrepresented in pedestrian crash fatalities.
The reasons for the rising death toll are complex, with many variables, including more driver distraction. But a growing body of research indicates that the increasing dimensions of pickups may be contributing to the deadliness of crashes, especially when one hits a person, cyclist, or smaller vehicle.
The Pickups That
Lack Key Protective Tech
Despite bigger blind spots and longer braking distances, pickups are less likely than cars and SUVs to have standard safety features, such as automatic emergency braking with pedestrian detection and blind spot warning. AEB can auto-brake to lessen or avoid a crash, and BSW can warn drivers about vehicles in their blind spots. Some pickups, such as the Chevrolet Colorado and GMC Canyon, don't offer them at all. This chart shows which trucks have systems that CR considers critical.
AEB,
City-Speed
AEB With
Pedestrian
Detection
BSW
Chevrolet Silverado 2500HD
Chevrolet Silverado 3500HD
Not Available
Optional
Standard
Despite these risks, CR has found that pickup trucks are less likely than sedans and SUVs to have certain advanced safety systems as a standard feature. For example, automatic emergency braking (AEB) with pedestrian detection has been shown to prevent crashes, but only Ford, Honda, Nissan, and Toyota make it standard equipment across their standard-duty truck lineups. General Motors and Stellantis (also the parent of Ram) told CR that their standard-duty trucks will have at least AEB by 2022 per a voluntary commitment made in coordination with the National Highway Traffic Safety Administration and the Insurance Institute for Highway Safety. (CR agreed in 2016 to monitor compliance with this agreement.)
We also asked the biggest manufacturers of pickups—Ford, GM, and Stellantis—why their trucks have grown so tall. A Stellantis spokesperson declined to comment. A spokesperson from Ford said the automaker had "shifted from softer lines" because "customers prefer more purposeful looks." A GM spokesperson said buyers want more ground clearance for off-roading, greater towing capability, and more cargo space. (Those changes add weight and volume.) GM and Ford said their big trucks needed larger grilles to support engine cooling when towing trailers.
The increasing dimensions and changing design of pickup trucks over the past two decades may be contributing to the deadliness of crashes.
The Market Wants Bigger
Full-sized pickups command the marketplace. The three best-selling vehicles in the U.S. are trucks: the Ford F-Series, Chevrolet Silverado, and Ram. Pickups now count for 1 of every 5 new vehicles sold. Within the segment, full-sized trucks have become even more popular than compact or midsized models. Full-sized trucks, such as the F-150, Silverado, Ram 1500, Toyota Tundra, and Nissan Titan, now hold 79 percent of the pickup market, up 12 percent from 2000.
Safety advocates say that truck designers could lower hoods or reduce weight, but automakers are reluctant to do so because pickups are a major source of profit. Industry analysts say that offering bigger trucks with imposing front ends has been a factor in a winning sales strategy.
"Trucks could look less tough, but you don't want to be the one to make your truck look soft," says Tyson Jominy, vice president for data and analytics at J.D. Power. He estimates that an automaker might make four to five times more money on a pickup than a sedan, partly because manufacturing a truck is simpler and because buyers will pay more for a pickup. "You can charge a lot for the capability, for the image."
Automakers are also selling a lifestyle, says Angie Schmitt, founder and principal at 3MPH Planning and Consulting, a firm focused on pedestrian safety. She points to ads with trucks at construction sites, hauling massive trailers, and racing over sand dunes. "They're not hiding the fact that they're marketing these trucks as being really macho and a display of masculinity or prowess," she says. "That's a big part of the marketing, and I think that it works."
Trucks with luxurious amenities and prices north of $60,000 can also be status symbols. "They're absolutely not typically a choice for the average American car buyer," says Bernard Swiecki, director of research at the Center for Automotive Research. He estimates that the typical pickup buyer's median household income is $60,000 a year higher than the average American household's income.
And the government provides incentives for purchasing larger trucks. They aren't subject to gas guzzler taxes, heavy-duty trucks are held to looser fuel-economy standards than cars and smaller trucks, and small-business owners get a bigger tax write-off for buying a heavier vehicle—even if their work doesn't require it. "There's no shortage of accountants encouraging this loophole," says Dave Cooke, senior vehicles analyst at the Union of Concerned Scientists.
Deadly Dimensions
In real-world collisions with pedestrians, a pickup's tall front end and higher bumper are more likely than a lower vehicle's to cause serious injuries, transferring energy directly to a victim's hips and pelvis, says Becky Mueller, senior research engineer at the IIHS. Smaller pedestrians also have a higher risk of head injury because they're more likely to have head-to-hood contact. And trucks are more likely to push a pedestrian down and run them over, she says. "And that, we know, is a more deadly scenario."
CR testing has found that bigger vehicles in general have a harder time avoiding crashes. "Pickups and other large vehicles routinely do worse in our emergency handling and braking tests," says Jake Fisher, CR's senior director of auto testing. And when a truck and car collide, the car's driver is 1.59 times more likely to die than in two-vehicle crashes without a pickup involved, according to the IIHS. By comparison, modern SUVs are no longer as deadly as trucks in crashes with cars. That's because SUVs have become lighter and more carlike as a class over the past 20 years—just as trucks started adding weight, partly from popular features such as larger cabs.
Modern trucks that weigh less than 4,000 pounds pose the same danger as an SUV to the occupants of smaller vehicles. But a full-sized truck with four-wheel drive can top 5,000 pounds, and midsized trucks, such as the Gladiator and Ford Ranger, can exceed 4,500 pounds.
Larger pickups also reflect the transportation inequities that may put certain people at greater risk. Buyers of smaller cars that offer less protection in crashes with big trucks tend to have lower incomes. And although most truck buyers are male, an IIHS study found that women are more likely to be injured in a crash with a pickup.
Safety Sidelined
Progress has been slow to improve safety. In 2015 NHTSA proposed adding a pedestrian safety component to its New Car Assessment Program, which publishes crash-test ratings for new vehicles. Although the effort stalled, NHTSA plans to announce upgrades and improvements to NCAP this year.
Even so, experts say that automakers are unlikely to go against consumer demand and reduce truck size. Safety advocates recommend mandating advanced safety systems for all models. States and cities should also lower speed limits and improve pedestrian and cycling infrastructure in areas where trucks share the roads with people, Schmitt says. "If our vehicles are going to be getting so much bigger and so much more lethal to pedestrians," she says, "it also falls on road designers to do a better job protecting them."
Full-Sized Truck Alternatives
Some tasks really do require a big truck. But for most jobs and hobbies, other vehicles may be just as good. Here are some you should consider if you're on the fence about a big pickup.
Smaller Truck
On sale this summer, the Hyundai Santa Cruz is a car-based truck that's much lower to the ground than a traditional truck and may be as easy to drive as an SUV. It can still carry bikes, mulch, or other smaller loads in its open bed. Other automakers, including Ford, may also have smaller trucks on the horizon.
Midsized SUV
You're going to need a full-sized truck if you're towing a large boat, a sizable travel trailer, or construction equipment. But for occasional towing of smaller items, some midsized SUVs can still haul as much as 5,000 pounds, enough to pull a small boat or camper. You may need an optional tow package to reach that maximum rating, though.
Compact Van
Small vans, like the Ford Transit Connect, Nissan NV200, and Ram ProMaster City, have impressive carrying capacity, but they're as easy to drive as a car. While they won't go off-road or tow like a truck, they're a good choice for anyone who needs to carry a lot of cargo.
Full-Sized Truck Rental
If you occasionally need a truck to bring home, say, landscaping material or furniture, consider renting. Some local car rental companies offer trucks, and home and garden stores rent them as well. And services like Turo will let you rent a local privately owned pickup. Photo: U-Haul.
Editor's Note: This article also appeared in the July 2021 issue of Consumer Reports magazine.