When you shop through retailer links on our site, we may earn affiliate commissions. 100% of the fees we collect are used to support our nonprofit mission.
Learn more.
Fiat Chrysler Automobiles became the latest auto giant to be accused of cheating on diesel emissions tests, allegedly using a method very similar to what Volkswagen has admitted doing in its multibillion-dollar settlements.
The Environmental Protection Agency said FCA's diesel versions of 2014-16 Jeep Grand Cherokee and Dodge Ram 1500 pickup trucks used software that turns off emissions controls when the vehicles aren't undergoing lab tests. With the controls off, those vehicles allegedly emit much higher levels of nitrogen oxides, a smog-forming gas that causes respiratory illness.
"Failing to disclose software that affects emissions in a vehicle's engine is a serious violation of the law, which can result in harmful pollution in the air we breathe," said Cynthia Giles, EPA's assistant administrator for enforcement. "All automakers must play by the same rules, and we will continue to hold companies accountable that gain an unfair and illegal competitive advantage."
Even if the Jeep SUVs and Ram pickups are found to be in violation of clean-air laws, the vehicles remain safe and legal to drive, the EPA said. Consumers who own them don't have to do anything immediately. If discussions continue and a recall is ordered, a repair will be offered free of charge.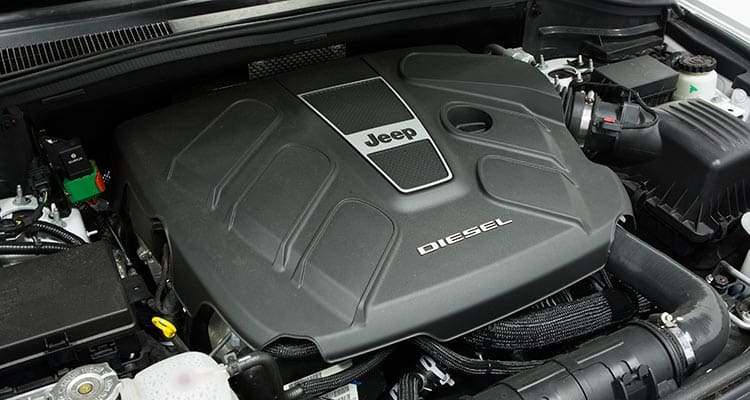 The EPA case against Fiat Chrysler bears remarkable similarities to the emissions cheating scandal involving Volkswagen, which agreed only yesterday to pay $4.3 billion to settle more criminal and civil charges. Six current and former VW executives were also indicted. The German automaker reached a $14.5 billion settlement last year to compensate car owners and address environmental damage from its emissions cheating on thousands of diesel vehicles.
The magnitude of the alleged Jeep and Ram violations isn't yet clear. The EPA wouldn't say who inside FCA was responsible for the software.
In a statement, Fiat Chrysler said it was disappointed with the EPA's action, and that its diesel-powered vehicles meet all applicable regulatory requirements. The company added that it "intends to work with the incoming (Trump) administration to present its case and resolve this matter fairly and equitably.''
The EPA said it noticed some anomalies in road tests conducted on Fiat Chrysler models in 2015, after the agency stepped up real-world tests. Following the Volkswagen diesel cheating scandal, the agency overhauled its testing program to supplement what's done in the lab to certify models for sale in the U.S.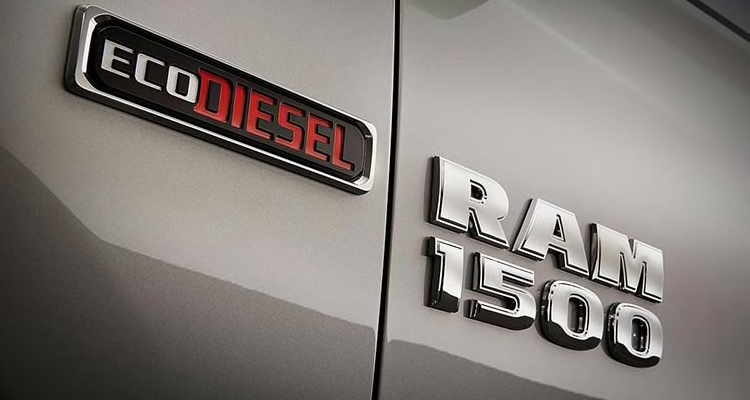 Regulators found eight different instances of software that is designed to turn off pollution controls outside of lab testing, the agency said. Such software can be legal as long as it's disclosed to regulators and there's an explanation for why it's not being used to evade emissions tests.
FCA's failure to disclose the software was in itself a violation of the Clean Air Act, Giles said. And extensive technical discussions between the agency and the company haven't produced a sufficient explanation on why the software is there, she said.
Fiat Chrysler says its software is designed to protect the vehicles against damage, not evade emissions. FCA's CEO, Sergio Marchionne, told reporters Thursday that there was never any intent to defeat the testing process, so there's a big difference from what Volkswagen has admitted doing.
"There is nothing in the current calibration of the Ram 1500 or the Grand Cherokee diesel that distinguishes between a test cycle and normal driving conditions," Marchionne said. "Anyone that tries to draw the comparison between us and VW is smoking illegal material."

Fiat Chrysler was accused in 2015 of violating other U.S. safety regulations. After an investigation by the National Highway Traffic Safety Administration, FCA got hit with $105 million in fines for failures in identifying and repairing safety defects. The company agreed to rigorous federal oversight, including an independent monitor, and to buy back certain vehicles.
NHTSA's investigation into Fiat Chrysler's management of safety recalls was unprecedented. The agency held a public hearing solely focused on the company. Regulators said the company had systematically hidden safety problems from the public and the government.
Even after recalls had been issued, Fiat Chrysler lagged in efforts to reach its customers and complete repairs in a timely manner, the auto-safety agency said.
This article has been update to include additional comment from Fiat Chrysler.