When you shop through retailer links on our site, we may earn affiliate commissions. 100% of the fees we collect are used to support our nonprofit mission.
Learn more.
The National Highway Traffic Safety Administration is investigating about 1 million Dodge Durango SUVs and Ram 1500 pickup trucks over complaints that they could roll away after being parked.
The complaints involve rotary shifters, which the driver turns to select a gear instead of moving back and forth like the more familiar stick-type shifter. Drivers may have selected, or intended to select, Park, but the vehicles rolled.
NHTSA has identified 25 crashes related to 2014-2016 Dodge Durangos and 2013-2016 Ram 1500s equipped with these shifters. NHTSA is also investigating about 39,000 2012-2014 Land Rover Evoque SUVs and Jaguar XF sedans for the same concern.
In 34 of the reports to NHTSA, the engine was running at the time. This scenario is similar to the accident that killed actor Anton Yelchin. His Jeep Grand Cherokee rolled into him earlier this year, crushing him against a gate and mailbox.
Fiat Chrysler Automobiles, which makes the Durango and Ram 1500, said it's cooperating with the investigation. A spokesman added that "the company joins NHTSA joins urging all drivers to use their vehicles' parking brakes."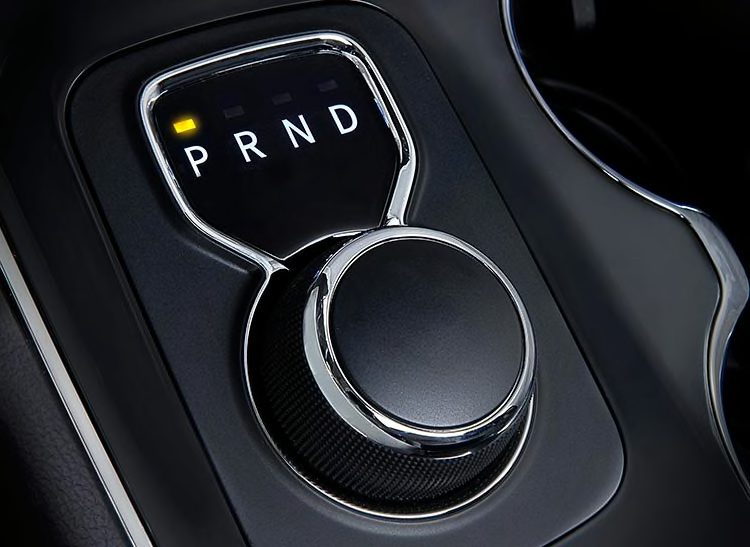 Fiat Chrysler earlier this year recalled 2014-2015 Jeep Grand Cherokees and 2012-2014 Chrysler 300s and Dodge Chargers because of a similar issue with electronic shifters that could be mistakenly left in Neutral, making rollaways possible. It fixed the issue with a software change.
For decades, automatic shift levers used the same basic design. Gears were always in the same order, and drivers could easily confirm what gear was selected with a quick glance or by feel alone. But that has changed in recent years.
Consumer Reports has repeatedly noted potentially confusing shifters in several vehicles, including BMW M models, Buick LaCrosse, Cadillac XT5, and several Mercedes-Benz vehicles.
Some automakers have said they switched to electronic shifters because they were a way to differentiate their cars.
One straightforward way to make these shifters safer would be for the transmissions to automatically engage Park when the vehicle is at a standstill and the driver's door is opened and the seatbelt unbuckled.
"Many automakers already use logic to make the vehicles automatically engage Park when the door is opened," said Jake Fisher, Consumer Reports' director of auto testing. "FCA should follow these best practices in all their vehicles."
Indeed, Consumer Reports auto testers have experienced safety systems that work like this in several vehicles, including models with non-conventional shifters like the Buick LaCrosse, Cadillac XT5, and Lincoln Continental.
Earlier this month, Ford announced a "return to Park" feature for the 2017 Ford Fusion that uses software to put the car in Park if the driver gets out of the car when it's in another gear.