Talking Cars 278: New GMC Hummer EV, 2021 Lexus IS, and At-Home Charging
We also answer questions about whether now's the time to sell a used car
Main theme: GM brought the Hummer back to life with a jolt of electricity. We discuss the pricey, all-electric truck. We also share results from our tests of at-home car chargers and our first impressions of the updated Lexus IS compact sport sedan. Then we answer your questions. This week, most of them involve rising used-car trade-in values.
Driven this week: 2021 Lexus IS
Audience questions: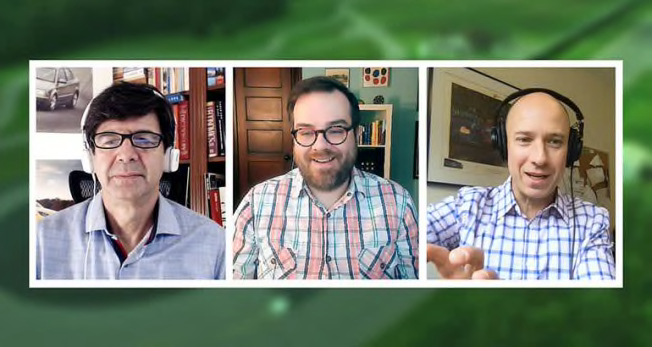 As with other "Talking Cars" episodes, this one is available free through Apple Podcasts. (Subscribe to the audio or video.) You'll also find the audio on Spotify (log-in required) and video on YouTube.
• Volkswagen ID.4 Electric Car and Taos SUV, episode 277
• Questions on Tires, Used Cars, and More, episode 276
• Acura TLX, Motor Oil, episode 275
• Ford's Electric F-150, Hyundai Sonata Hybrid, episode 274
• Tesla Full Self-Driving Software, Chevrolet Tahoe, episode 273

We'd love to include it in a future show. Upload your video questions to our Dropbox folder. Please send high-definition (1920x1080) MP4 video files with high-quality audio. Or send an iMessage question to our TalkingCars@icloud.com account.