Talking Cars 279: Winter Prep and Driving the 2021 Genesis G80
Plus, the panel talks nitrogen in tires and smart car choices for driving enthusiasts
Main theme: Like it or not, Mother Nature is knocking on the door with a delivery of chilly weather for parts of the country, and you'd better be prepared. Some places have already been covered in the first snow of the season. We discuss how to get your car ready for colder weather, including whether changing work requirements of the pandemic alter the "do I need winter tires" equation.
Driven this week: 2021 Genesis G80
Audience Questions
• What are practical, inexpensive car choices for a self-proclaimed driving enthusiast?
• Can I top off my nitrogen-filled tires with regular air, and is nitrogen worth it?
• As cars are moving toward being able to be updated virtually, how will CR adjust its testing to maintain current features and data?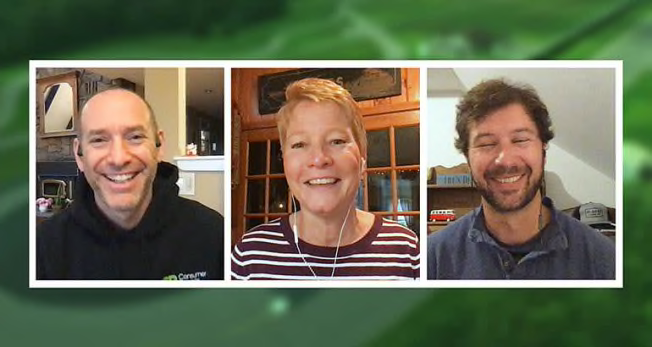 As with other "Talking Cars" episodes, this one is available free through Apple Podcasts. (Subscribe to the audio or video.) You'll also find the audio on Spotify (log-in required) and video on YouTube.
• GMC Hummer EV and At-Home Charging, episode 278
• Volkswagen ID.4 Electric Car and Taos SUV, episode 277
• Questions on Tires, Used Cars, and More, episode 276
• Acura TLX, Motor Oil, episode 275
• Ford's Electric F-150, Hyundai Sonata Hybrid, episode 274

We'd love to include it in a future show. Upload your video questions to our Dropbox folder. Please send high-definition (1920x1080) MP4 video files with high-quality audio. Or send an iMessage question to our TalkingCars@icloud.com account.