Talking Cars 280: Subscription Fee for Features, and Driving the Chevrolet Suburban
Plus, the panel talks about winning a car in a raffle and how to store tires
Main theme: From concert tickets to your phone or TV, fees and monthly subscription charges are a part of life. Now you can add cars to that, as manufacturers are looking to roll out monthly or yearly subscriptions to comfort, convenience, and even safety features. We discuss what ramifications this may have for you.
Driven this week: 2021 Chevrolet Suburban
Audience Questions
• Is it wise to buy a car that has the least new technology?
• Which Toyota would we choose if we won it in a raffle?
• How should tires be stored when space is at a premium?
• What should a person do if they want to buy a car with a manual transmission—but can't drive a manual?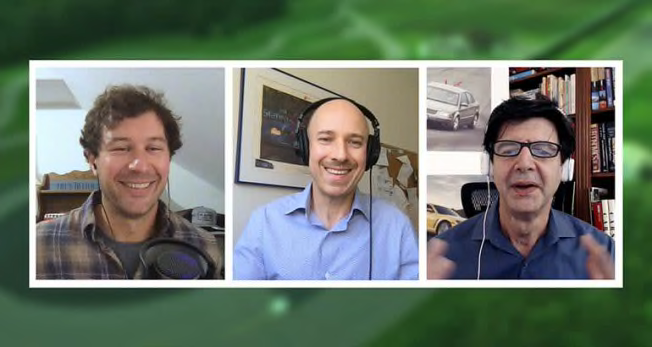 As with other "Talking Cars" episodes, this one is available free through Apple Podcasts. (Subscribe to the audio or video.) You'll also find the audio on Spotify (log-in required) and video on YouTube.
• Winter Prep, Genesis G80, episode 279
• GMC Hummer EV and At-Home Charging, episode 278
• Volkswagen ID.4 Electric Car and Taos SUV, episode 277
• Questions on Tires, Used Cars, and More, episode 276
• Acura TLX, Motor Oil, episode 275

We'd love to include it in a future show. Upload your video questions to our Dropbox folder. Please send high-definition (1920x1080) MP4 video files with high-quality audio. Or send an iMessage question to our TalkingCars@icloud.com account.