When you shop through retailer links on our site, we may earn affiliate commissions. 100% of the fees we collect are used to support our nonprofit mission.
Learn more.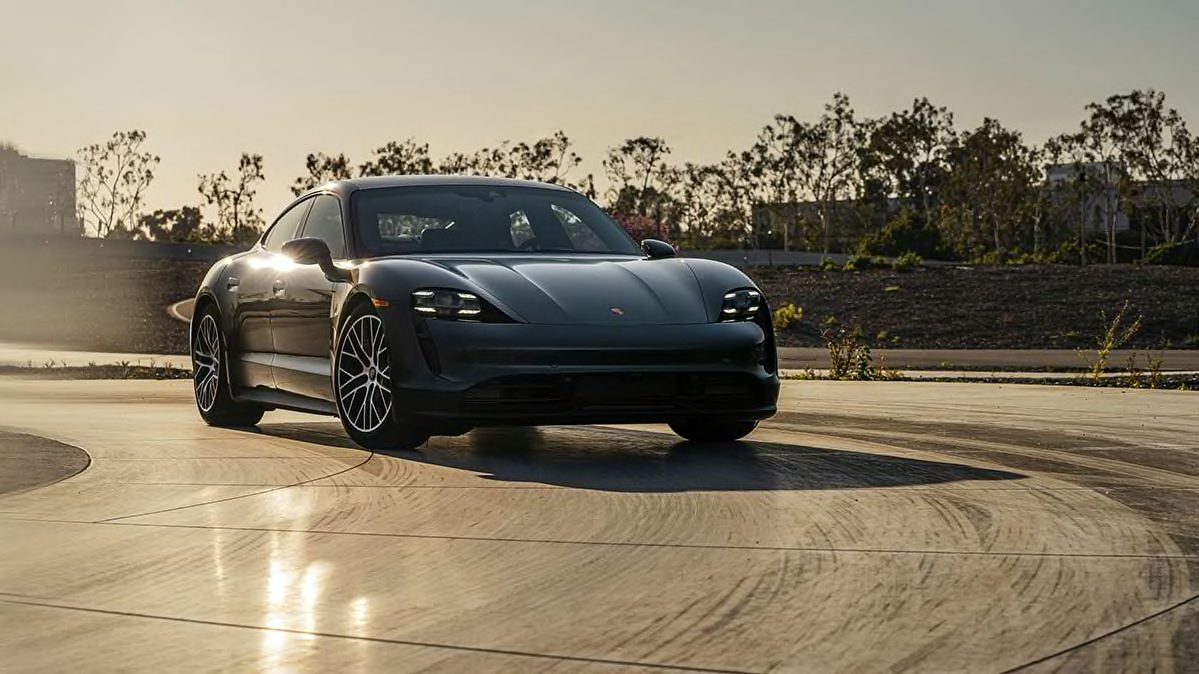 At least five automakers—Audi, BMW, Cadillac, Porsche, and Tesla—are rolling out a subscription model for certain options, meaning consumers would pay monthly or annual fees to use features such as active driving assistance or voice recognition, even if those features are already built into the car.
Currently, those plans are being offered only by luxury automakers. But industry analysts tell CR that subscriptions could become a more mainstream way for automakers to deliver features. In the future, car buyers might need to weigh the benefits of buying vs. subscribing to options, and they may end up with a recurring payment even if a car is paid off.
Although consumers might have gotten used to subscribing to music, movies and TV shows, and even clothing, a subscription model for automotive options would be a dramatic shift in how cars have been sold for more than a century. Traditionally, a vehicle's factory-equipped options are permanent, regardless of whether a car is 10 years old or whether it has been sold to a second or third owner.
But under some of the subscription model scenarios suggested by automakers, certain features might disappear as soon as the monthly or yearly payment stops, in the same way your streaming or phone services stop when you cancel your subscription or fail to pay. On the upside, analysts say that subscriptions may encourage automakers to provide software updates that help features evolve after purchase—especially when it comes to vehicles with cutting-edge technology. Some consumers also might like the idea of paying only for the non-essential luxury features they want, such as voice recognition or parking assist, for example.
An evolving marketplace may require new regulations, says William Wallace, CR's manager of safety policy. "We're going to need clear rules on the books for safety, energy efficiency, and fair treatment of consumers to make sure that however the marketplace evolves, consumers benefit from the changes," he says.
That's because some consumer advocates are concerned that a subscription model could increase the price of features over time, force buyers to pay extra for safety features, or even take options away. There's also a potential for legal gray areas and confusion when a car is sold or resold if dealers aren't clear about which features are permanent and which might require an extra payment from the new owner.
"I think the incentive is really clear: Car companies want you to be a customer for life," says Ira Rheingold, executive director of the National Association of Consumer Advocates. "The more they can maintain that relationship with you, you're going to have to be paying them something."
Automakers tell CR that a subscription model will make it possible for owners to try out or "test drive" some features for a few dollars a month, instead of buying them permanently upfront. This business model also would spread out the cost of pricey options into smaller monthly or yearly payments, and possibly provide for over-the-air or at-the-dealership tech upgrades long after the vehicle has left the dealer lot.
Music apps and maps are one thing, but safety is another. That's why CR's Wallace says that companies should not be allowed to deactivate proven, effective, well-functioning safety systems—including due to an expiring subscription. Instead, these systems should come as standard equipment across the board. In fact, CR believes that automatic emergency braking (AEB) with pedestrian detection, forward collision warning (FCW), and blind spot warning (BSW) should come standard on all trim levels of all models.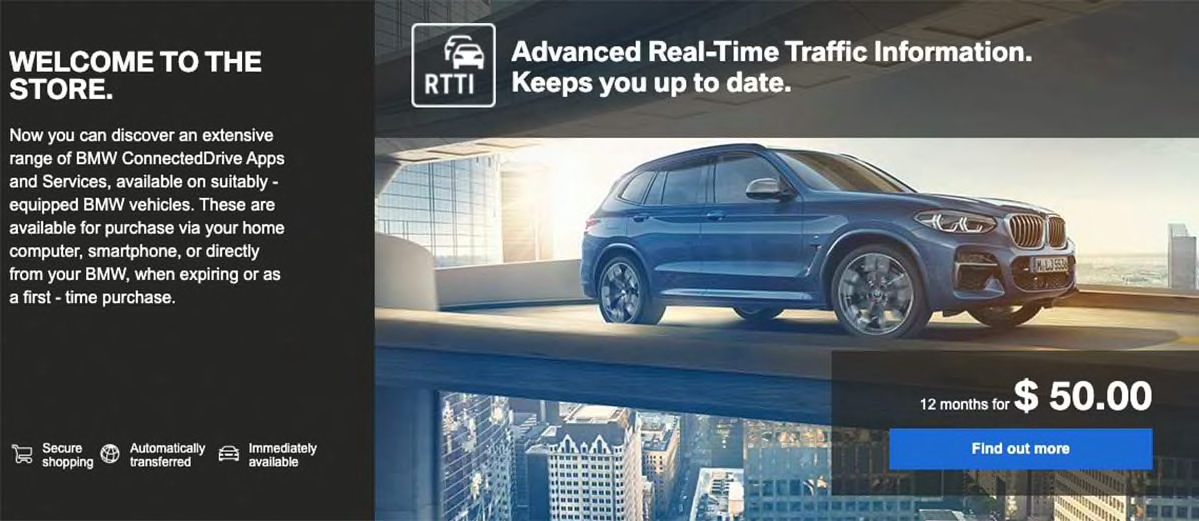 If subscriptions prove successful, they'll probably be here to stay, says Tien Tzuo, founder and CEO of Zuora, a service that helps other companies—including automakers—create subscription programs.
"Your car could be a gigantic, heavy phone-slash-credit card," Tzuo says. Just as smartphone users can download apps and cord-cutters can add new streaming services to their TVs, automakers are hoping that car owners will be tempted to add extra features. "I think it's a really short step to figure out how to turn that car into a $30-a-month revenue stream," he says.
What Automakers Are Proposing
The subscription model already exists in some forms. GM has offered its OnStar subscription-based telematics service for years, and most automakers allow owners to subscribe to satellite radio or cellular data connections. But subscriptions gained recent attention after a high-profile misstep: Last year, BMW tried to make buyers pay an $80-per-year fee to use Apple CarPlay after a free trial period ended—a subscription plan the automaker later abandoned.
"That did not go over well," says Sam Abuelsamid, a principal analyst at Guidehouse Insights, an industry consulting firm. Part of the reason why, he says, is that BMW already charged $300 extra to equip a car with CarPlay in the first place—a feature that comes as standard equipment even on some of the least expensive cars on the market.
For the most part, only luxury brands have released plans for more extensive subscription-based feature programs. Abuelsamid says that's because luxury cars are more likely to be leased, and it's easier to bury additional fees into a monthly payment. In addition, luxury brands tend to have the sort of cutting-edge features that might need ongoing service—such as updates to maps and databases, or recalibration of cameras and sensors. "The ones that require some maintenance are probably going to be the ones that are going to be charged for over time," he told CR.
Tesla, one of the first automakers to allow owners to upgrade their cars with new features through over-the-air software updates, now has plans to start using a subscription model, which CEO Elon Musk referred to as a "monthy rental" in a tweet last week. Cadillac's Super Cruise active driving assistance system will require a monthly subscription after its free trial runs out. Audi's Function on Demand system will let some owners buy navigation after they've purchased the car, and will expand to include more features in the future, an Audi spokesperson told CR.
BMW allows owners of certain vehicles to subscribe to features such as real-time traffic alerts, navigation map updates, and live concierge service from its ConnectedDrive Store. Abuelsamid says the automaker plans to offer features, such as heated seats, as subscriptions in Europe.
How a Subscription Plan Works
Neither Cadillac nor Tesla responded to CR's questions about their plans, and a BMW spokespersn told CR that it has not made any additional announcements about future digital subscriptions beyond offering a free four-year trial of its Connected Drive Services package on most of its 2021 vehicles.
But Porsche did explain how its subscription service would work. Also called Function on Demand, it's already available on the 2021 Taycan EV. According to company spokesman Calvin Kim, car owners will have two options: Buy a feature outright or pay for it month-to-month. So far, the only available subscription feature is Porsche Intelligent Range Manager, which optimizes the car's navigation system to maximize the EV's range and minimize charging stops. Drivers will have to pay $474 to purchase the feature or $12 per month after a three-month trial period expires.
Month-to-month subscriptions expire and do not transfer to subsequent owners, but outright purchases stay with the car even after it's sold, just like an option that you buy at the dealership. "If you as the first owner buy it outright, then it just becomes part of the car," he says. "So the second, third, fourth owner will reap your benefits."
Daniel Blinn, a managing attorney at Consumer Law Group, a law firm in Connecticut that handles consumer issues with vehicles, says that dealerships will need to be crystal clear which features require a subscription, or they might end up getting sued by consumers who weren't told an option would require an additional fee.
"I would expect we would start to see the little asterisk, the fine print at the bottom of ads of vehicles, and you'd start to see language such as, 'Not all features may be available, check the car carefully to determine what is present.'" Some window stickers—which list the features included on a vehicle—are already adapting to subscription programs. For example, the window sticker for CR's tested Cadillac CT6 indicates that Super Cruise capabilities are available only as part of a three-year trial, although it doesn't specify what happens after the trial runs out.
Additionally, Blinn says automakers may have to include warranty coverage for features as long as a subscription is active. "They've been paid to provide that service," says Blinn. "That is going to extend the manufacturer's obligation to make repairs." Indeed, Porsche's Kim says that the automaker intends to service the equipment that's part of any subscription-based feature while the subscription is active.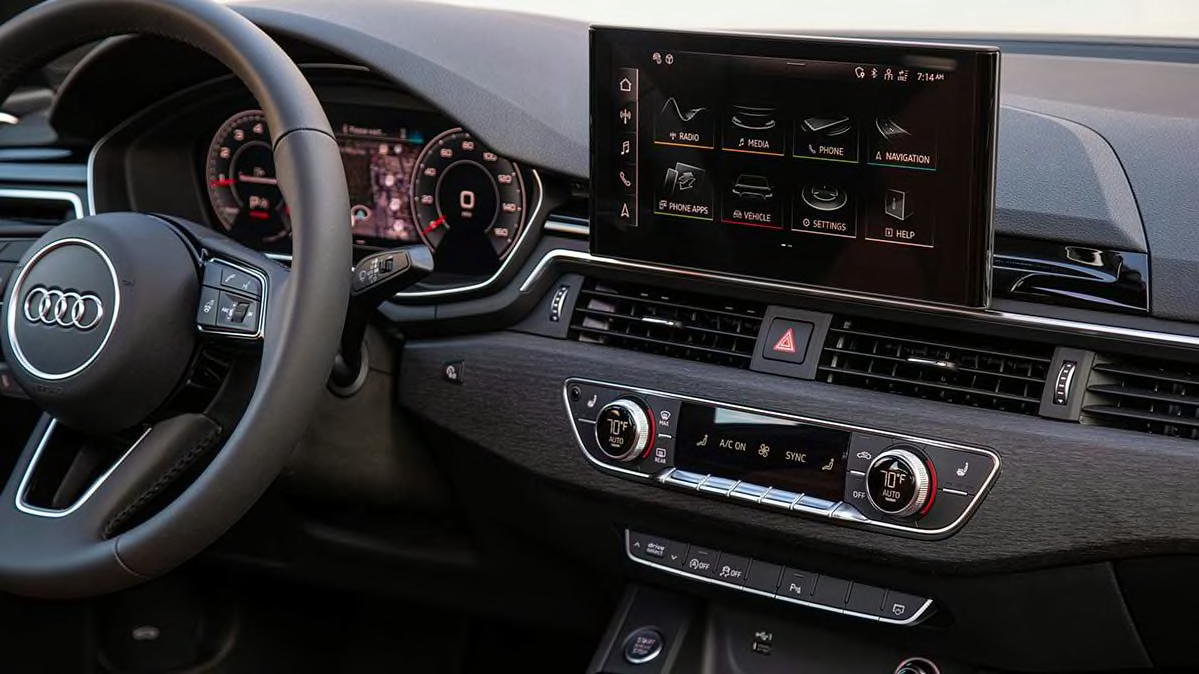 Netflix, but for Cars
Tzuo, who has written a book about subscription models and says his company provides the commerce platform behind two million connected cars, says consumers will get used to subscribing to options in cars the same way they have gotten used to subscribing to streaming video and gaming services.
"The idea you have to own things really doesn't make sense in the age of cloud computing and connected devices," he says. "We don't want to have to deal with the hassles of ownership."
Companies like subscriptions too, largely because they provide regular revenue even after a product is sold, says Jeff Chamberlain, a senior research director at Gartner who studies subscriptions and software. Although a monthly subscription may have a lower upfront cost, it makes for steadier income two, three, or four years out. "Now you get an increase because you're getting the benefit of all those annuities starting to add up over the years," he told CR. That steady stream of income can help companies weather downturns, and explains why subscription-based companies have been more resilient during COVID-19, he says.
In addition to that revenue, automakers also will be able to market options after a car has left the lot, or even try to upsell a second or third owner years after a car was first sold. And as new options roll out, carmakers will find new ways to make money off existing owners, says Chamberlain. "There's a multiplying effect of the price increases," he told CR.
A subscription's lower upfront cost also makes it easier for car companies to make a sale, which Tzuo says is by design.
"Now you've got this recurring relationship—you're paying $30 a month for heated seats. Why not add another $10 and we'll give you Pandora? Why not add another $5 and we'll give you a toll transponder?" he says. "The psychological barrier just drops significantly."
Risks for Consumers
Even consumers who choose not to subscribe to options may still end up paying more upfront for a new car, says Tyson Jominy, vice president of data and analytics at JD Power. That's because it still costs money for automakers to install the necessary equipment for an option to function, even if a consumer never pays to access it. For example, Super Cruise-equipped vehicles have cameras and sensors that come preinstalled. That hardware is still there even if an owner chooses not to continue a subscription after the free trial period ends.
"As a consumer you're going to end up paying for it on the front end, whether or not you subscribe to it," Jominy says.
There's also a big potential for confusion and legal concerns, says Blinn. "Sometimes the training of the salespeople on the nature of some of these features is spotty," he says. "They may overstate what those features are or how permanent they may be, without intending to."
And Porsche's Kim agrees that an unscrupulous seller could intentionally try to pass off a subscription as a permanent feature by activating it ahead of a test drive. "A dealer could put a monthly subscription on a car and not tell anybody," he says. The buyer may not know that the features require an extra payment until a month or a year later, when those features expire.
And that's not the only way a subscription-based feature could disappear. In the past, some automakers have simply stopped supporting features when software required a major update that vehicle hardware couldn't handle. For example, after certain app providers stopped supporting Toyota's Entune App Suite, Toyota removed those apps—including Pandora—from existing vehicles. Tesla and Jaguar Land Rover also have taken features out of vehicles during software updates, either temporarily or permanently.
According to Abuelsamid, subscription revenue might help automakers pay for necessary software updates, which could keep features from fading into the sunset. "Manufacturers will have to find a way to fund all this stuff that consumers are beginning to expect," he says.
Kim says that Porsche plans to make subscriptions available for 10 years after the purchase of a vehicle, and also keep after care and support available for 10 years, but there's no guarantee they'll be supported for longer. "What the future holds, who knows," he says.