Talking Cars 286: Driving the BMW 4 Series
Plus questions about winter tires, car buying, and our hosts' backgrounds
Main theme: The podcast panel talks about our time spent with the new BMW 4 Series, specifically the M440i xDrive. From road trips to the track, we have a lot to say about how BMW's newest coupe always rises to the occasion.
Driven this week: 2021 BMW 4 Series
Audience Questions
• I'm buying a new car to get out of the city. Do I have to go on a test drive? I'm nervous about COVID-19.
• Are run-flat winter tires less effective because of their additional stiffness?
• I want to buy a new car that's not sold in the U.S. Can I?
• What are all those books in the background of Gabe's home office?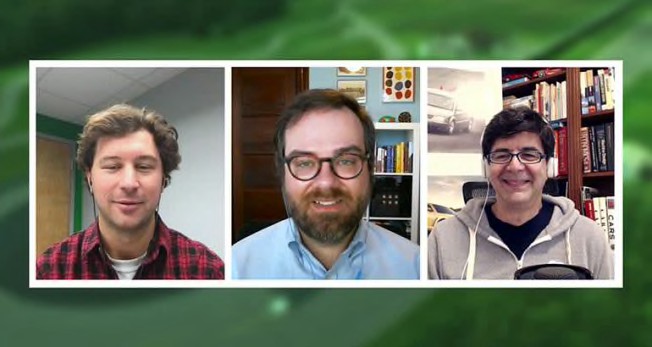 As with other "Talking Cars" episodes, this one is available free through Apple Podcasts. (Subscribe to the audio or video.) You'll also find the audio on Spotify (log-in required) and video on YouTube.
• Ram 1500, Redesigned New Cars and SUVs, episode 285
• Mercedes-Benz GLA, Road Trips With Pets, episode 284
• Toyota Venza, Thankful in 2020, episode 283
• Car Reliability, Land Rover Defender, episode 282
• We Answer Your Questions, episode 281

We'd love to include it in a future show. Upload your video questions to our Dropbox folder. Please send high-definition (1920x1080) MP4 video files with high-quality audio. Or send an iMessage question to our TalkingCars@icloud.com account.