Talking Cars 300: Celebrating Big Podcast Milestone and Driving the 2021 Hyundai Santa Fe
We also discuss your predictions about topics for episode 600
Main theme: In celebration of our 300th episode of the "Talking Cars" video podcast, we asked for feedback on what you thought we would be talking about in another eight years on episode 600. Some clear themes emerged.
We share our own thoughts on those topics that include:
EVs: Will there really be as many on the road as the industry predicts? How does that affect downstream industries like suppliers and auto repair?
Infrastructure/equity: Will EV charging infrastructure accommodate those in apartments, condos, and townhouses? And are advances in automotive technology available to all equitably?
Self-driving: Audience members share some healthy skepticism regarding the future of self-driving and how can it be implemented most safely.
Displays: Will windshields ultimately be replaced by huge screens? And will all cars have dash cams?
Industry: Will Polestar become the leading global automaker?
Driven this week: 2021 Hyundai Santa Fe
The popular SUV's freshening brings additional high-tech features, a new upscale "Calligraphy" trim line, and perhaps most importantly, a hybrid powertrain. We share our early thoughts on Santa Fe with the base four-cylinder purchased for testing and compare it with the hybrid we rented.
We also talk about how recent test results led to quick fixes on the new 2021 Hyundai Elantra and 2021 Toyota Sienna.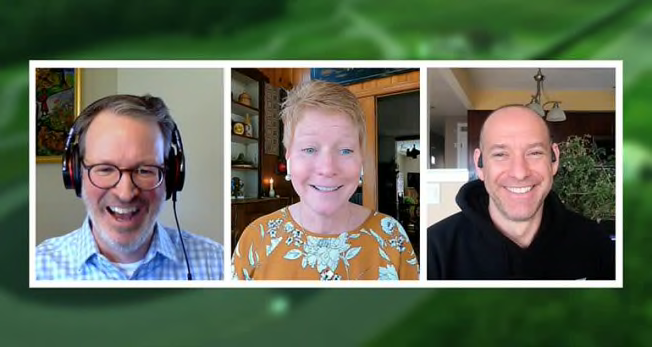 We'd love to include it in a future show. Upload your video questions to our Dropbox folder. Please send high-definition (1920x1080) MP4 video files with high-quality audio. Or send an iMessage question to our TalkingCars@icloud.com account.