When you shop through retailer links on our site, we may earn affiliate commissions. 100% of the fees we collect are used to support our nonprofit mission.
Learn more.
Continuing struggles with communications and infotainment systems, as well as problems with recently developed transmission technologies, are the top trouble areas reported in Consumer Reports' 2015 Annual Auto Survey.
Consumers want their car infotainment systems to be as capable as the latest smartphones. But vehicles have lengthy development and production cycles, which means that car tech often lags behind the rapid-fire release of smartphones and apps. As a result, many infotainment systems end up disappointing consumers in terms of how they function and how reliably they operate.
More troubling is that many new transmissions developed to help meet heightened fuel-economy standards are having some significant problems. That's happening whether it's a complex system such as a dual-clutch gearbox, a continuously variable transmission, or one with eight or nine speeds. Many vehicles require repair and replacements because of rough shifting among the gears and slipping CVT belts.
Those trouble areas have resulted in several automakers dropping sharply in our predicted-reliability scores, which are based on subscribers reporting on more than 740,000 vehicles in their garages. But other automakers have seen sharp movement upward.
Our survey is a measure of how reliable a new car you buy today is likely to be, based on the past three model years of problem areas reported by consumers. Note that new-car predicted-reliability scores are separate from our road-test scores, which are based on the performance, comfort, and road manners of the cars we buy.
For full details, read our complete report on the Most and Least Reliable Cars.
2015 Car Reliability Highlights
Two Korean automakers, Kia and Hyundai, are considerably stronger. The sister brands finished sixth and ninth, respectively. For the first time, Kia beat the stalwart Japanese brand Honda, and by a significant margin.
Lexus pulled off a rare feat, garnering top reliability marks for all seven vehicle lines scored in our survey. But it was the only strong Japanese luxury brand.
Honda's Acura brand has plummeted because of problems with in-car electronics and new transmissions.
Nissan's Infiniti brand has continued its downward trajectory because of similar problems with its InTouch infotainment system.
Ford remains in the lower half of the rankings but showed significant gains, with most of its cars scoring average or better.
Audi, once a sinkhole of service problems, continued its recent roll and finished third, just behind Lexus and Toyota.
The Fiat-Chrysler brands (Chrysler, Dodge, Jeep, Ram, and Fiat) finished at or near the bottom again.
More Exclusive Car Reliability News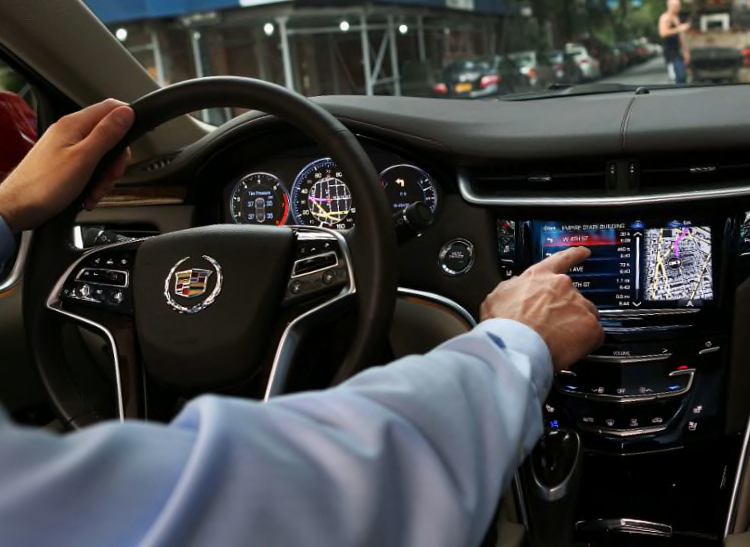 How the Brands Compare
This table shows how the brands rank based on the average of their models' predicted reliability scores. A measure of the brand's consistency can be seen in the span of its scores, cross-referenced by how many different models it produces. The blue bars illustrate a brand's consistency by showing the reliability range between its top and bottom model. The numerals indicate the number of models included. We excluded Jaguar, Land Rover, Mitsubishi, Scion, Smart, and Tesla because we lack data on two or more of their models.