The Best Cars of 2015
From sedans to sport coupes, these are the cream of the testing crop, Consumer Reports says As the year winds down, we reflect on the cars that topped our road test Ratings for 2015.
These models outperformed, outscored, and outclassed their competitors, demonstrating all-round excellence. Common among these all-stars are benchmark acceleration, braking, and handling performance, with superior comfort and convenience to boot. Simply put, these are cars we'd love to own.
Consumer Reports buys all our tested cars anonymously and puts each through more than 50 tests at our 327-acre test facility in Connecticut. Bottom line: No one tests cars like Consumer Reports. And when we say these cars the best, we have the data to prove it.
They are listed here, counting from 10th place to 1st, based on overall road test score.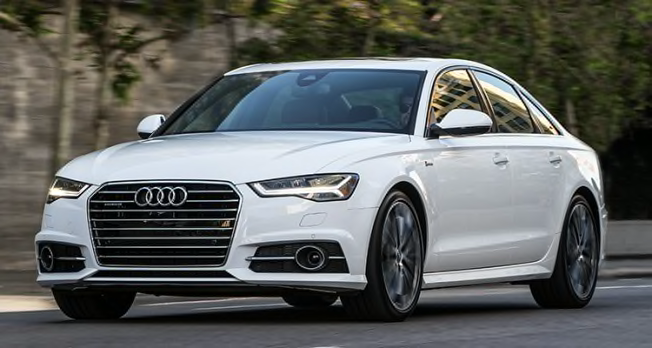 Base MSRP price range: $46,200 - $75,300
With a tempting array of powertrains, from a turbocharged four-cylinder all the way up to a turbo V8, the A6 is a tempting sedan for luxury buyers. We tested an A6 with the 3.0-liter supercharged V6, which provided smooth acceleration. Paired with a seamless-shifting eight-speed automatic transmission, this engine returned 22 mpg overall. We also sampled the turbocharged four-cylinder, which works well, but it has a raspy engine sound. The A6 supplies a hushed, nicely finished cabin with all-day-comfort seats. This is an engaging sedan, thanks to nimble handling and effortless power from the V6. If you want the same virtues in a sleeker package, and are willing to give up a bit of cabin space, the A7 is a hatchback version built on the same platform. We tested it with the 3.0-liter turbodiesel, but we've suspended our recommendation for the diesel version until the Volkswagen diesel-emissions ordeal is resolved. Both the A6 and A7 delivered top-notch owner satisfaction scores in our latest survey, with 84 percent of A7 drivers and 82 percent of A6 owners saying they'd buy it again.
See our complete Audi A6 road test.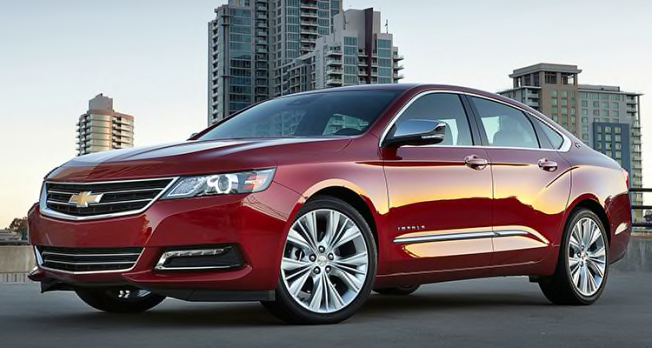 Base MSRP price range: $27,970 - $36,415
The Impala has the distinction of being the least expensive car on our list. Base price is around $28,000, and with a bunch of options, it tops out near $40,000. The interior is roomy, comfortable, and quiet. Perhaps the most surprising thing about the Impala is how enjoyable it is to drive. The available 3.6-liter V6 is strong. Handling is very responsive, making the Impala feel more like a German performance sedan than old-school Detroit cruiser. Its ride is very luxurious, feeling cushy yet controlled. The full-featured cabin stays whisper quiet, with a sumptuous backseat and a huge trunk. Updates for 2016 include Apple CarPlay capability, making the easy-to-use infotainment system even better. This sedan is an impressive performer; it shouldn't be confused with the Impalas of the last decade, which were rental-fleet worthy at best.
See our complete Chevrolet Impala road test.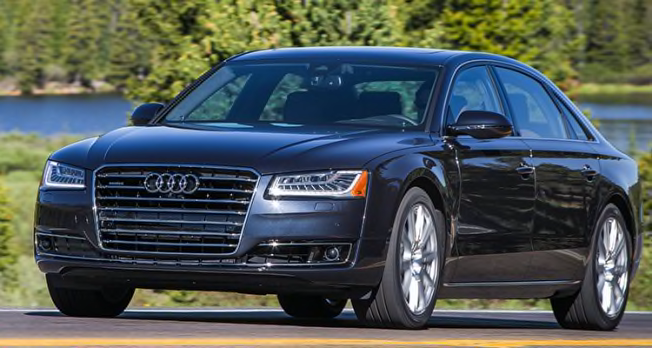 Base MSRP price range: $81,500 - $137,900
Audi's flagship is one of the sportiest luxury sedans we've tested. Like its competitors, the A8 carries a price premium for its cachet; our tested model rang up at more than $91,000. The A8 provides effortless acceleration. And yet, fuel economy is a commendable 21 mpg overall—even with the weight of the standard all-wheel-drive system. Part of that is because the Audi makes extensive use of aluminum throughout the A8. The big car holds the road tenaciously, with crisp handling. Inside you'll find a wonderful interior ambience, with high-quality materials and fine craftsmanship. The exceptionally comfortable and supportive front seats have a variety of massage settings. We'd love to take this car on a cross-country road trip, or any other excuse to get behind the wheel.
See our complete Audi A8 road test.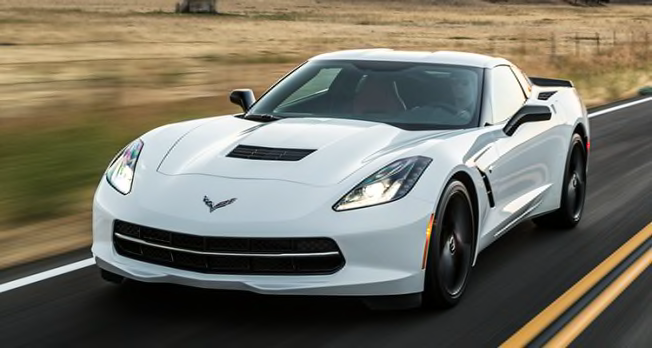 Chevrolet Corvette Stingray
Base MSRP price range: $56,395 - $84,395
General Motors' all-American sports car keeps getting better. The seventh-generation Corvette has sharp, head-turning styling that, to the casual observer, looks like it came out of the Ferrari design studio. But the heart of this beast is pure American muscle: a magnificent 6.2-liter V8 that produces 455 hp. Its acceleration will blister asphalt, with the 0-60 mph sprint taking just 4.3 seconds, accompanied by a throaty exhaust soundtrack. Handling is pinpoint, making this the most agile Corvette we've ever tested. Gone are the days of, "Goes great straight, just don't ask it to turn." With adjustable driving modes, the car can be a civilized cruiser or track-ready race car. We're not sure anyone needs even more power, but a 650-hp Z06 version is also available. With this generation, the interior accommodations finally match the car's performance, with body-hugging seats, an easy-to-use infotainment system, and the availability of luxurious leather and suede throughout. Keeping tradition alive, coupe and convertible body styles are available, as are automatic and manual transmissions. The only bummer is that the Corvette's reliability has dropped to "well below average" according to our survey data—although owners nonetheless gave it a 94-percent approval rating.
See our complete Chevrolet Corvette Stingray road test.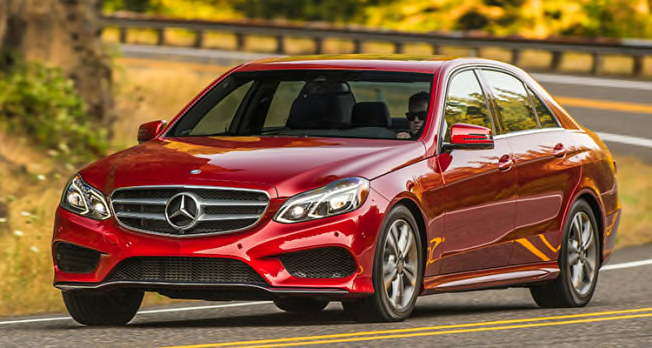 Mercedes-Benz E250 Diesel
Base MSRP price range: $52,650 - $55,150
Looking for a luxury car that's super comfortable and loafs down the highway for more than 800 miles without a fuel stop? What if this particular luxury also aced just about all of our performance tests? That car is no unicorn; it's the outstanding E-Class E250 Diesel. The well-finished interior is plush and feels substantial, and with interior noise levels akin to a clean room, those bladder-busting trips are a calm, serene experience. Seat comfort is stellar for front and rear occupants, and driver visibility is among the best in any luxury vehicle. The ride is serene, and when pressed, handling is secure and agile. Is there anything this car can't do? Yeah, stay parked. Judging by the number of miles our staff put on this car, it's an undeniable favorite.
See our complete Mercedes-Benz E250 road test.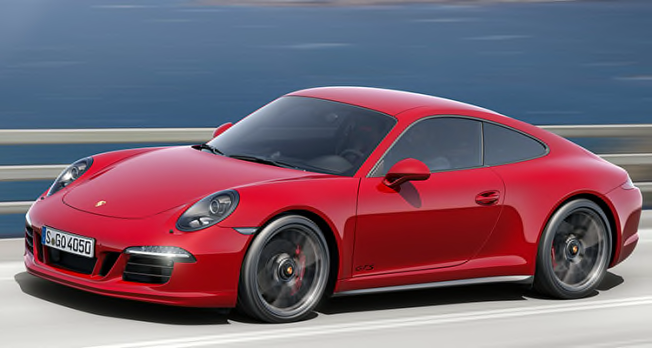 Base MSRP price range: $88,400 - $194,600
Like the Corvette, the 911 just keeps getting better. Under the iconic (some say timeless) shape sits a thoroughly modern sports car, capable of delivering both stunning performance and unexpected civility. Part of the Porsche madness are the constant additions to the lineup and the powertrain updates. The base car now has a 370-hp six-cylinder, while the Carrera S gets a 420-hp six, both matched with a seven-speed manual. The Carrera S we tested sang a glorious song as we ran it through the gears. Yes, it's mightily quick: 0-60 mph takes a brisk and grin-inducing 4.1 seconds. The 911 also corners enthusiastically; it's uncanny how the car dives into corners, with super-quick turn-in response and not a trace of dartiness or the notorious back-end loopiness of its predecessors. You might not think the 911 would be much of a road-tripper, but the relatively supple ride and decent sound deadening mean long rides aren't particularly taxing. This 911 truly lives up to all of its highly praised status.
See our complete Porsche 911 road test.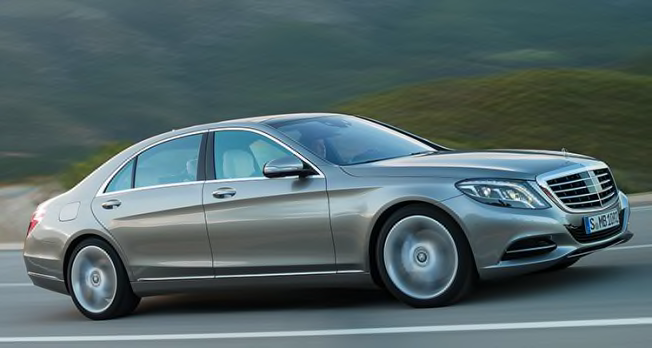 Base MSRP price range: $95,650 - $224,650
Judging by the posh and commodious rear seat, we'll bet that many S-Class owners aren't always driving the car. But we'd argue there's more satisfaction to be had from behind the wheel than sitting in back scrolling through the Economist. The powerful 4.7-liter turbocharged V8 delivers effortless acceleration and managed 18 mpg overall in our tests. The ride is arguably one of the best in the land—if not the best—and the cabin is as hushed as a Bundesbank gold vault. Even though it's large and posh, handling agility is commendable. A coupe version is available, and a plug-in hybrid is new for 2016. If you like your fun in the sun, a convertible version is due out in the spring. This top-shelf Mercedes lives up to its billing as one of the finest sedans on the planet.
See our complete Mercedes-Benz S550 road test.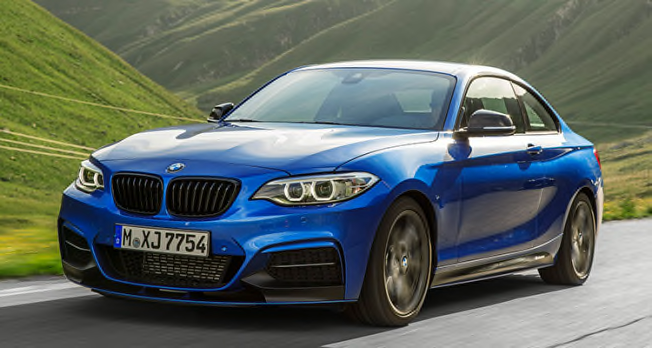 Base MSRP price range: $44,150 - $50,750
There are doubters who believe BMW has totally lost its way. Clearly, they haven't driven the M235i. The small coupe has razor-sharp handling and a sense of immediacy that, admittedly, isn't found in many recent BMWs. The car responds to steering inputs with instant turn-in response and barely any body lean. Our tested M235i's terrific 320-hp, 3.0-liter turbo six-cylinder engine is simply a gem of a powerplant. Accompanied by a satisfyingly sonorous exhaust, the BMW M235i responds instantly to every prod of the throttle, with smooth, abundant torque and a solid punch at the top end of the RPM range. The manual shifter is also a delight. Yet all of that comes without a fuel-economy penalty: the BMW's 25 mpg overall is commendable. The beautifully finished cabin is tastefully accented by a scattering of "M" badges, and the sculpted seats provide comfortable support. All-wheel drive and a convertible version are both available. A 365-hp, 3.0-liter turbo six-cylinder M2 is new for 2016. Simply put, the M235i is proof that BMW still knows how to engineer fun.
See our complete BMW M235i road test.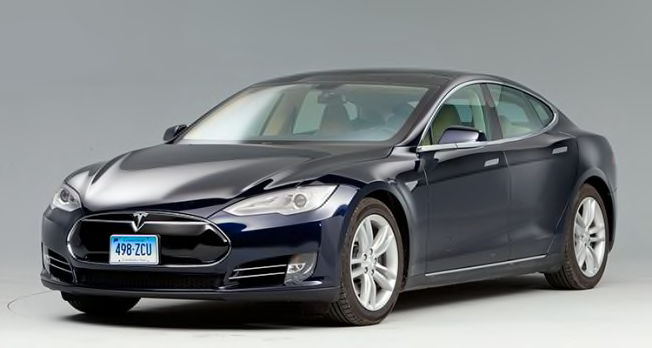 Base MSRP price range: $70,000 - $105,000
Look past its slick styling, futuristic controls, rapid-fire acceleration, and superb handling, and you've still got a car that gets the equivalent of 84 mpg. With its optional 85-kWh battery, the largest available, it can travel between 180 and 225 miles per charge. It can fully charge in as little as five hours on a dedicated Tesla connector – and in less than 45 minutes on a roadside Tesla supercharger. The interior comes with a huge iPad-like center screen that controls many functions. How fast is fast? Our 362-hp Model S shot from 0-60 mph in 5.6 seconds. That's on par with a V8-powered Porsche Panamera S, Jaguar XJ, or a BMW 7 Series. The Tesla isn't cheap—starting at around $70,000—but few cars have dazzled more.
See our complete Tesla Model S road test.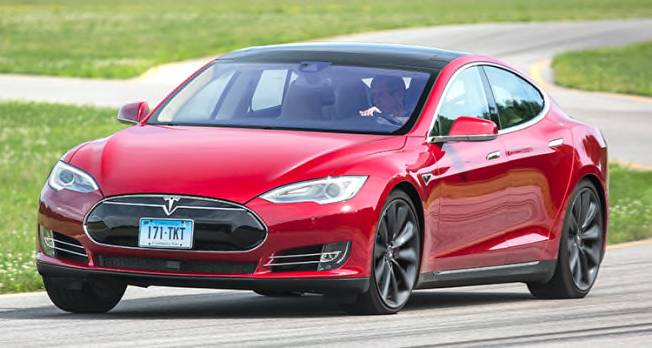 Base MSRP price range: $105,000
Two Teslas on our Best of 2015 list? You betcha. We didn't think it was possible, but the 691-hp P85D wowed us even more than the base model Tesla S. The performance geek in us loves that it rockets to 60 mph in just 3.5 seconds while delivering 1.02 g's of horizontal accelerative force in less than a quarter-second. No other street-legal car can achieve that. The hot rod P85D has the same range as the standard 85-kilowatt version and still provides pinpoint handling, and a firm yet comfortable ride. All-wheel drive and Autopilot active safety features are also available. Even though reliability has dropped to below average, our subscribers rate the Tesla Model S as the most satisfying car in our survey. Considering this model's otherworldly performance, well, that's not shocking.