When you shop through retailer links on our site, we may earn affiliate commissions. 100% of the fees we collect are used to support our nonprofit mission.
Learn more.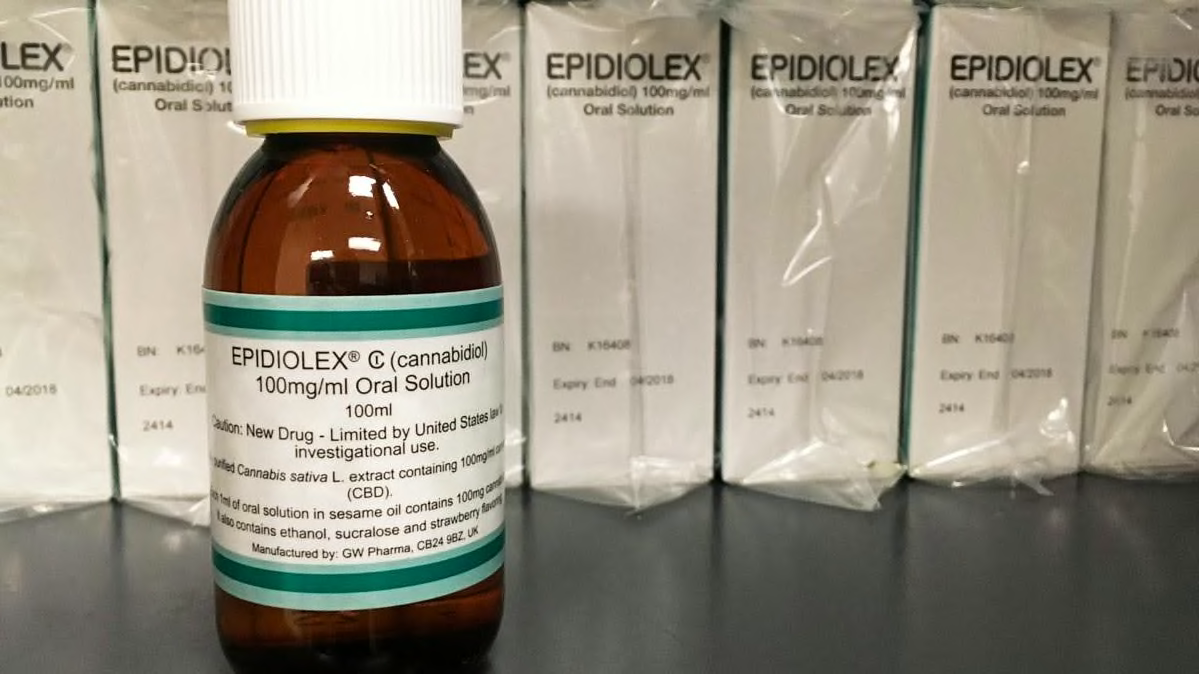 The Drug Enforcement Agency ruled Thursday that the new epilepsy drug Epidiolex—which contains CBD, a chemical extracted from cannabis plants—won't face the same federal restrictions as other products made from marijuana. That will make Epidiolex the first medication derived from marijuana that doctors can legally prescribe everywhere in the country.

However, the decision applies only to Epidiolex. The DEA still considers CBD—or cannabidiol—in other forms to be a Schedule I drug, the same as heroin and LSD.
While many states have passed laws legalizing CBD, citing its potential health benefits, from the federal government's perspective the compound remains illegal, at least when it comes from marijuana. (The legal status of CBD from hemp, a related cannabis plant, is murky; read "What Is CBD?" for more details.) And that DEA classification also still applies to THC (tetrahydrocannabinol), the chemical in cannabis plants that can get users high.

"We are pleased that the DEA has placed Epidiolex in the lowest restriction schedule because it will help ensure that patients with [Lennox-Gastaut syndrome] and Dravet syndrome, two of the most debilitating forms of epilepsy, can access this important new treatment option through their physicians," Justin Gover, chief executive officer for GW Pharmaceuticals, the maker of Epidiolex, said in a statement.

The company estimates that Epidiolex will be available in the next six weeks.
The move by the DEA is a "step in the right direction," says Igor Grant, M.D., director for the University of California at San Diego Center for Medicinal Cannabis Research. And, he says, it's good for the public that "the agency acknowledges the medical science behind CBD as a useful medicine and that it's not particularly dangerous."
However, outside of Epidiolex, the DEA is unlikely to change the status of CBD or other cannabis products unless Congress directs it to, says Paul Armentano, deputy director of the National Organization for the Reform of Marijuana Laws (NORML), the nation's oldest marijuana advocacy organization.
He says that while several bills pending before Congress would reclassify either cannabis entirely or specific parts of it, such as CBD, "those measures have little prospects of passage without a change in Judiciary Committee leadership."

A recent Consumer Reports nationally representative survey suggests that many Americans favor further legalization. Half of U.S. adults in that survey said they support legalizing the recreational use of marijuana in all 50 states by the federal government, and 80 percent said they support legalizing it for medical use.
Legal changes could also come from the 2018 Farm Bill, now being negotiated in Congress. That legislation could, among other things, legalize CBD derived from industrial hemp plants that have low THC levels (0.3 percent or less). That bill is expected to be voted on in the coming weeks.
Meanwhile, 47 states have now legalized CBD, at least to some extent, and thousands of CBD products are being sold directly to consumers in stores and online. However, regulation of these products, including what they can say on their labels and how they are tested, varies substantially from state to state, making it difficult for consumers to know what they are buying. For guidance, read "What Is CBD?," "6 Tips for Safe CBD Use," and "How to Shop for CBD."