When you shop through retailer links on our site, we may earn affiliate commissions. 100% of the fees we collect are used to support our nonprofit mission.
Learn more.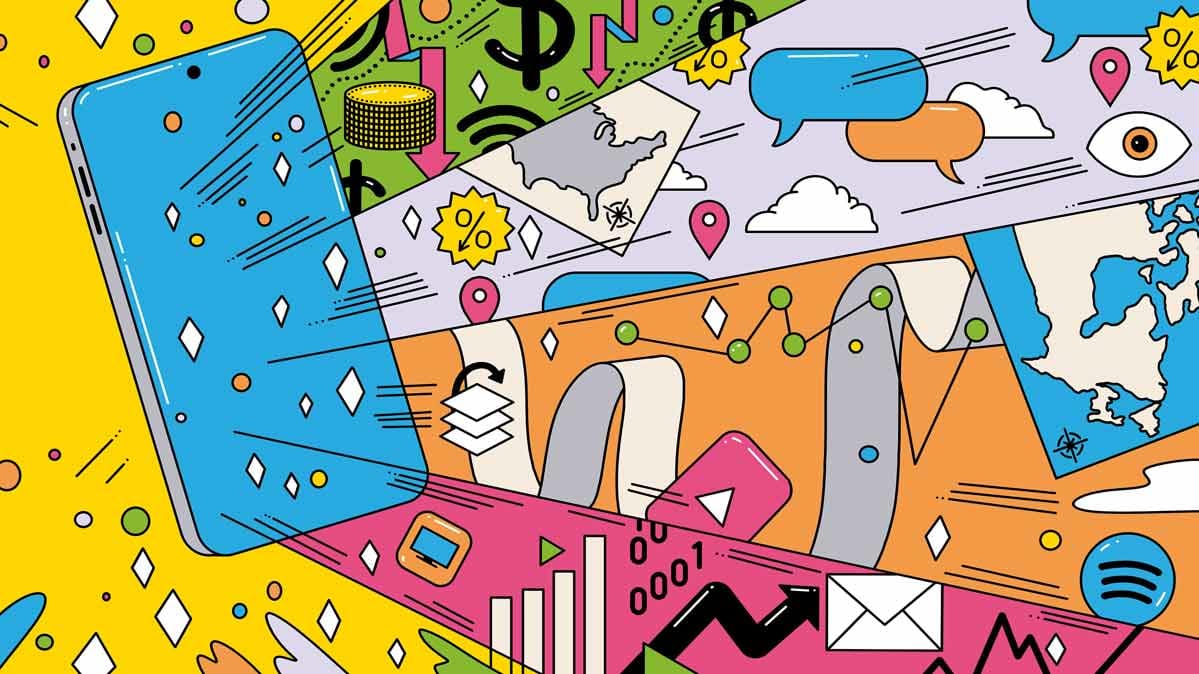 We get it. Changing cell phone plans sounds like a major headache.
The three big carriers—AT&T, T-Mobile, and Verizon—bury all sorts of caveats in the small type of their plan descriptions, making it hard to compare offerings, much less figure out what you're getting and how much it truly costs.
But based on Consumer Reports' survey findings, it's worth the effort to shop around. In 2020 more than half of CR members who switched providers in the previous year reported saving money—with almost one-third pocketing more than $30 per month.
How? Often by looking beyond the Big Three. Many of the plans recommended on the following pages come from smaller providers that lease excess wireless capacity on cellular networks built and maintained by AT&T, T-Mobile, and Verizon. (There's no escaping them entirely.)
More on Cell Phone Plans & Smartphones
In our ratings of cell phone plans, based on the input of 61,785 CR members, providers such as Consumer Cellular, Mint, and Ting generally rank near the top for value, customer support, and overall satisfaction.
AT&T, T-Mobile, and Verizon? They end up in the bottom third. In fact, AT&T is the lowest-scoring provider, receiving our worst rating for value and reception. T-Mobile—which had for years placed higher than its chief rivals—took a dip in 2021, too. After merging with Sprint in 2020, the carrier dropped in almost every category, slipping from above average to average for value, customer support, and data quality. Even carrier-owned alternatives like Verizon's Visible rate higher.
Before shopping plans, it helps to know how much cellular data you use each month for things like checking email, getting GPS directions, and streaming music on the go. Without that info, it's easy to end up paying for more data than you really need.
To see how much data you use on an iPhone, go to Settings > Cellular > Carrier Services, then click on View My Data and Msg to receive a text with the total for your current billing cycle. The process may vary on Android phones, but try going to Settings > Network & Internet > SIMs to find out.
There are settings that break down the data totals by app, too, helping you identify the data hogs. (Social networking and streaming apps are common culprits.) To keep costs down, use the WiFi in your home to download podcasts, movies, and playlists to your phone before going out. There's no extra charge for data use via WiFi.
If there's one catch to sidestepping the Big Three, it's this: During peak traffic hours, the major carriers reserve the right to slow data speeds for customers from smaller providers before "throttling" their own patrons to alleviate network congestion.
For most people, that's not a deal breaker. If you've ever been throttled for using up the high-speed data allotment on your "unlimited" plan, you know that it can be annoying, but it's not the end of the world.
Want to see how much you can save by switching providers? We studied dozens of plans to find the ones that best suit users with varied data needs—everything from a modest 5-gigabyte helping to a heaping all-you-can-eat buffet.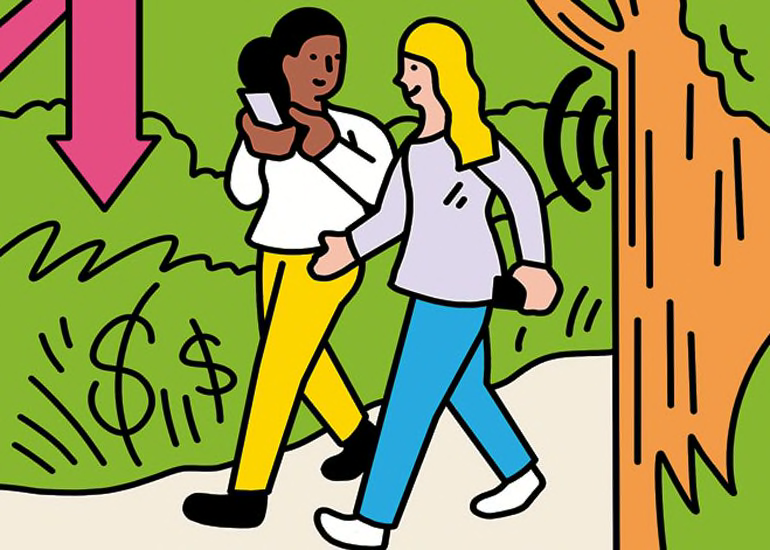 Best Low-Cost Plans for Those With Modest Data Needs
If you use data sparingly, you can cut way down on costs with one of these offerings. All are prepaid, which means you purchase data up front, and if you use it up in a given month, you buy more as needed.
Mint 10GB/Month Plan
$20 per line
Network: T-Mobile
Talk and Text: Unlimited in the U.S.
Ten gigabytes is more than enough data to download favorite podcasts or even a TV show to your phone via cell signal. After three months, however, you have to commit to a year's service to lock in the rate. If you run over the monthly data limit, you don't get charged for more. Mint simply slows the data speed down—just like AT&T might for unlimited plan members who use up their high-speed allowance. So music or videos streamed via cell connection might get a little choppy.
Visible $40/month Unlimited Plan
$40 per month or less per line
Network: Verizon
Talk and Text: Unlimited in the U.S.
That's a great price for a plan with no data cap—as in, no limit on streaming, etc. And when you add lines, the rate drops. So two lines cost $35 each; three, $30 each; and four, $25 each. Kids left the nest? Reach out to customer service or search "Discussion Boards" at Visible.com and enter the word "Party" to find other folks willing to share the deal. Don't worry; they won't see your bill. It's just a clever way for Visible to increase membership.
Twigby 300-Minute Plan
$9/month
Network: Verizon
Talk and Text: 300-minute limit in the U.S.
We don't yet have CR ratings for Twigby, but for those who don't need any cellular data, that's a rock-bottom price. And the ability to apply your minutes to calls and texts overseas comes in handy for those with loved ones abroad. If you can't resist a little streaming on the go, the company has a 5-gigabyte plan, $29 per month, and a 10GB plan, $39 per month. The service is accessible via most phones from AT&T, Boost, T-Mobile/Sprint, Verizon, and Virgin Mobile.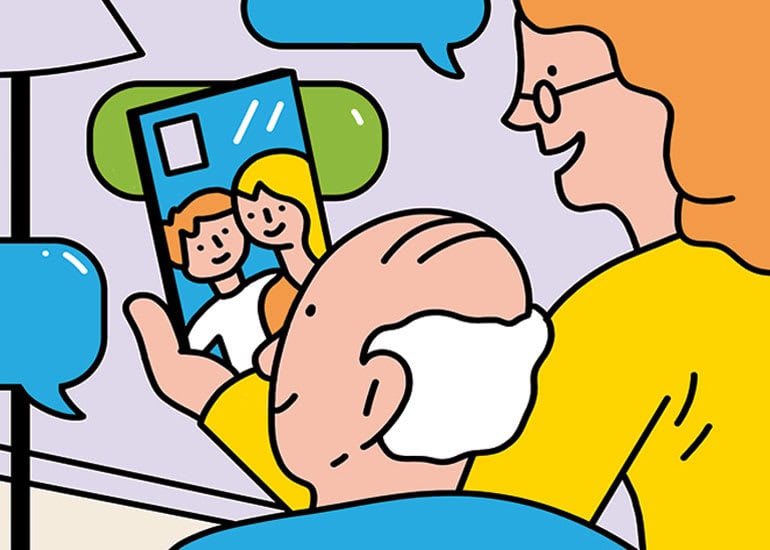 Best Plans If You're 55+: For Those Who Can Easily Manage Their Data Use
There are many options specifically for people 55 and older, but not all are good. AT&T dangles an Unlimited Elite plan discount for AARP members, for instance, but for two lines the monthly fee amounts to $130. The picks here are much less expensive and still include options for those who occasionally like to FaceTime with family or stream music out by the pool.
T-Mobile 55+ Essentials Plan
$55/month for two lines
Network: T-Mobile
Talk and Text: Unlimited in the U.S.; free texting to and from almost 200 countries
If you and your partner travel from state to state and like to stream movies on your phones or videochat with friends and family no matter where you are, this plan is pretty compelling. You get unlimited data use throughout the U.S., though T-Mobile reserves the right to slow speeds once you surpass a whopping 50 gigabytes in a month. To get this rate, you must agree to have your monthly payment automatically deducted from a credit card or checking account.
Ting Flex Plan
$10/month per line
Network: T-Mobile and Verizon
Talk and Text: Unlimited in the U.S.
This plan allows you to purchase data as you need it at a reasonable $5 per gigabyte. The rest of the service is inexpensive. And it's fairly easy to hold on to your existing phone because Ting offers comprehensive coverage via the networks of T-Mobile and Verizon.
Mint 55+ Plan
$15/month per line
Network: T-Mobile
Talk and Text: Unlimited in the U.S.
Here again, you're looking at a prepaid plan. Mint requires you to pay for the first three months up front and then 12 months at a time to lock in the rate for a year. But if you can swing that, you get 4 gigabytes of data per month at a nice price. By comparison, Consumer Cellular's 3GB plan starts at $25 per month for one line. Those who need just one line but lots more data should consider Mint's $30-per-month Unlimited plan.
Best Plans for Families: For Those Who Consume Data Like Hungry Teens
When you've got more than two people on your plan, it's hard to parcel out the gigabytes—especially when some of those people are mighty fond of Spotify, TikTok, and YouTube. The plans at right provide unlimited data use at a reasonable price.
Visible Unlimited Plan
$40/month or less per line
Network: Verizon
Talk and Text: Unlimited in the U.S.
In case you missed our praise for this plan in the low-cost category, it bears repeating, because the price per line dips as you add more people. Want four lines on Verizon's cheapest unlimited plan? It'll cost you at least $140 per month. At Visible, you don't get extras like free access to Disney+ or Hulu (see below for plans with great perks), but with savings like this, who cares? You can decide for yourself whether you want to pay to watch "The Beatles: Get Back."
Consumer Cellular Unlimited Plan
$90 for three lines
Network: AT&T and T-Mobile
Talk and Text: Unlimited in the U.S.
If you don't need four or five lines, this plan is very cost-effective for families of three. If you're unhappy with the service in your area, it could be a good way to improve your coverage, too, because you get access to both AT&T and T-Mobile networks.
US Mobile Unlimited All
$100 for four lines
Network: Verizon and T-Mobile
Talk and Text: Unlimited in the U.S.
CR hasn't rated this provider yet. Beyond the nice price, you might enjoy the data speed—250 megabits per second, according to US Mobile, which is pretty close to the 300 Mbps claimed by Verizon's 5G Home Internet service. Think of it as getting low-cost access to the more powerful networks of Verizon and T-Mobile. US Mobile also offers "free perks" such as Audible and Disney+, but you have to pay for them first, then submit receipts to verify your subscription.
Best Plans for Perks: For Those Who Want Unlimited Data and More
These days, many providers sweeten plans by bundling in services such as Amazon Prime, HBO Max, or Netflix free of cost. If you're already paying for one of those services, this could be a way to save money. But be careful. Limited-time offers could end up costing you more once they expire. All things considered, here are some of the more attractive offerings out there.
Verizon Play More Unlimited Plan
$180 for four lines
Network: Verizon
Talk and Text: Unlimited in the U.S.
If your family likes to stream while on the go, this plan lets you do so at up to 720p, which is good. It also includes regular access to Disney+, Hulu, and ESPN+ (together, called the Disney Bundle), plus six months of access to Apple Music and one year of access to Discovery+, Apple Arcade, and Google Play Pass for gamers. After time limits expire, Apple Music costs $10 per month; Discovery+, $7; and Apple Arcade and Google Play Pass, $5. The rate also reflects the savings for choosing autopay and paperless billing.
T-Mobile Magenta Max Plan
$200 for four lines
Network: T-Mobile
Talk and Text: Unlimited in the U.S., Canada, Mexico
If you're often on the move, using a phone as a WiFi hot spot for your laptop, the Magenta Max Plan provides 40 gigabytes of mobile data at impressive speeds. It offers free access to Gogo Inflight WiFi for domestic travel. And it includes Netflix (streamed on two devices at once, if you'd like), and unlike some Verizon streaming perks, that Netflix deal doesn't expire as long as you keep at least one phone on the plan.
Unlimited Plan by Metro
$120 for four lines
Network: T-Mobile
Talk and Text: Unlimited in the U.S.
This plan from a small provider owned by T-Mobile costs more than the Visible Unlimited plan above, but it has a few perks that add to its value, including 15 gigabytes per month of hot-spot data that can be used by various plan members at once. It also includes membership in Amazon Prime, which will soon cost $139 per year. As with similar plans, your streaming speeds may get reduced in peak traffic times, but only from high to standard definition—and we're talking about saving $80 per month vs. T-Mobile's Magenta Max.
Editor's Note: This article also appeared in the February 2022 issue of Consumer Reports magazine.