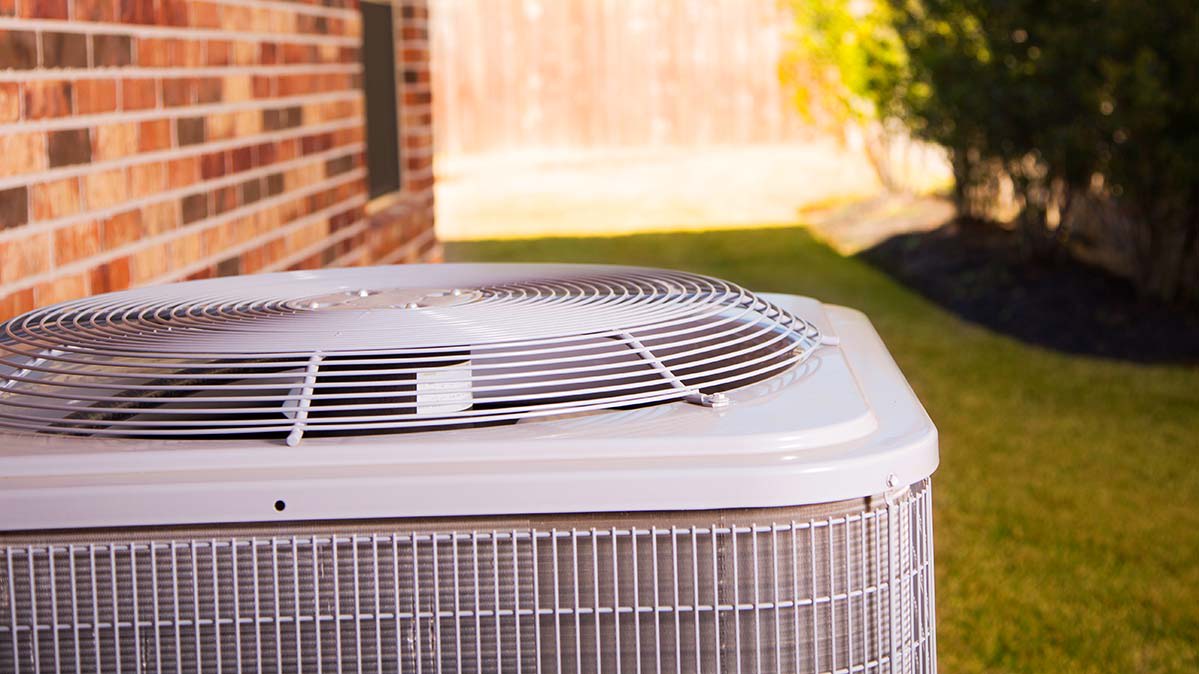 Installing or replacing a central air conditioning system is one of a homeowner's biggest expenses, so you'll want to get it right the first time.
It's not practical for Consumer Reports to test central air conditioning systems because there are so many variables, including a home's size and design, how the system is installed, and construction of the ductwork. Instead, we estimate the reliability of major brands on the market by asking our readers about their experiences with the systems they have purchased and had installed.
"Choosing a brand with a lower breakage rate and better owner satisfaction will help boost your chances of getting an air conditioning system that you can depend on," says Martin Lachter, a senior research associate at Consumer Reports.

In our latest central air brand reliability survey, 14,452 of our members told us about the central air conditioning system they purchased new between 2009 and 2016. We also asked them how satisfied they are with the central air system they purchased, the cost of repairs, and which parts broke. Here's what we found.
Conventional AC Systems
Conventional central air conditioning systems are more common in regions with greater temperature swings, such as the northeast, and are used a median of five months a year. Our readers told us that they expect to get about 16 useful years of ownership no matter which brand they own.

In our survey, no brand stood out as being the most reliable, but on the other end of the scale, York and Rheem are among the less reliable makers. Around 1 in 4 of the systems from these brands is estimated to break by the fifth year of ownership; breakage rates so high that Consumer Reports cannot recommend them at this time.
Satisfaction. In general, we predict that most owners of a central air system will be completely satisfied with the performance of their system by the fifth year of ownership, regardless of the brand. Two-thirds of the owners of American Standard systems are likely to be completely satisfied with the performance of their AC system by year five. Owners of Goodman systems are predicted to be the least satisfied, followed by Rheem.

We found that satisfaction rates track closely to a brand's reliability for both higher and lower satisfaction levels, meaning consumer happiness is strongly connected to reliability, as you might expect with a product so tied to comfort.

Parts that break. By the fifth year of ownership, the evaporator coil is the part most likely to break, with Ruud, Rheem, and York being the brands most susceptible to this problem. However, this problem is likely to affect less than 10 percent of all units by year five.

Repair costs. Regardless of brand, when a repair is needed, most of our readers told us they pay out of pocket, meaning they don't have a service contract. Rheem owners paid a median repair cost of $252. Lennox wasn't too far behind, at $236. Somewhat less expensive to repair out of pocket was Carrier, $200, followed by Goodman, $204, and Trane, $219. We didn't have enough repair cost data on systems from Amana, American Standard, Bryant, Ruud, and York to report on them.
ACs With Heat Pumps
Heat-pump ACs are common in regions with only moderate heating needs. During the cooling season, heat pumps move warm air from your cool house outside, like any air conditioner. During the heating season, they do the opposite. We asked our readers who use heat pumps to tell us about their satisfaction with and the reliability of their systems. To find out more, see our heat pump buying guide.
Keep Your AC System Humming
Even if you buy the most reliable air conditioning system, it can let you down if you don't tend to some regular maintenance.

Keep it clean. Be sure hedges and plants are at least 2 feet away from the outside unit. Clean grills and filters monthly. Clear debris and dirt from condenser coils and check for blockages in the drain pipe.

Seal and insulate ducts. Up to 30 to 40 percent of energy can escape through air leaks or when ducts aren't insulated. Sealing them will keep you cooler in the summer and warmer in the winter.

Seasonal checks. Once a year, have a licensed professional change all filters, clean and flush the coils, drain the pan and drainage system, and vacuum the blower compartments. The contractor should also check that the system is properly charged with refrigerant, that there are no leaks, and that all mechanical components are working properly.
More Details
To see the reliability rates for all 10 brands (Amana, American Standard, Bryant, Carrier, Goodman, Lennox, Rheem, Ruud, Trane, and York), log in or become a member.
Source: Results are based on Consumer Reports' 2016 Fall Product Reliability Survey of 14,452 owners of conventional central air conditioning systems. Differences of fewer than 6 points between brands aren't meaningful. Our statistical model estimates breakage rates (a system breaks down or ceases to function well enough to sufficiently cool a home) by the fifth year of ownership, for systems that receive annual professional maintenance but are not covered by a service contract. We also adjust for the average number of months of use over a 12-month period. The median number of months during which these systems are used is five per year.
Consumer Reports is an independent, non-profit organization dedicated to helping consumers. We make it easy to buy the right product from a variety of retailers. Clicking a retailer link will take you to that retailer's website to shop. When you shop through retailer links on our site, we may earn an affiliate commission – 100% of the fees we collect are used to support our mission.
Learn more.
Our service is unbiased: retailers can't influence placement. All prices are subject to change.