When you shop through retailer links on our site, we may earn affiliate commissions. 100% of the fees we collect are used to support our nonprofit mission.
Learn more.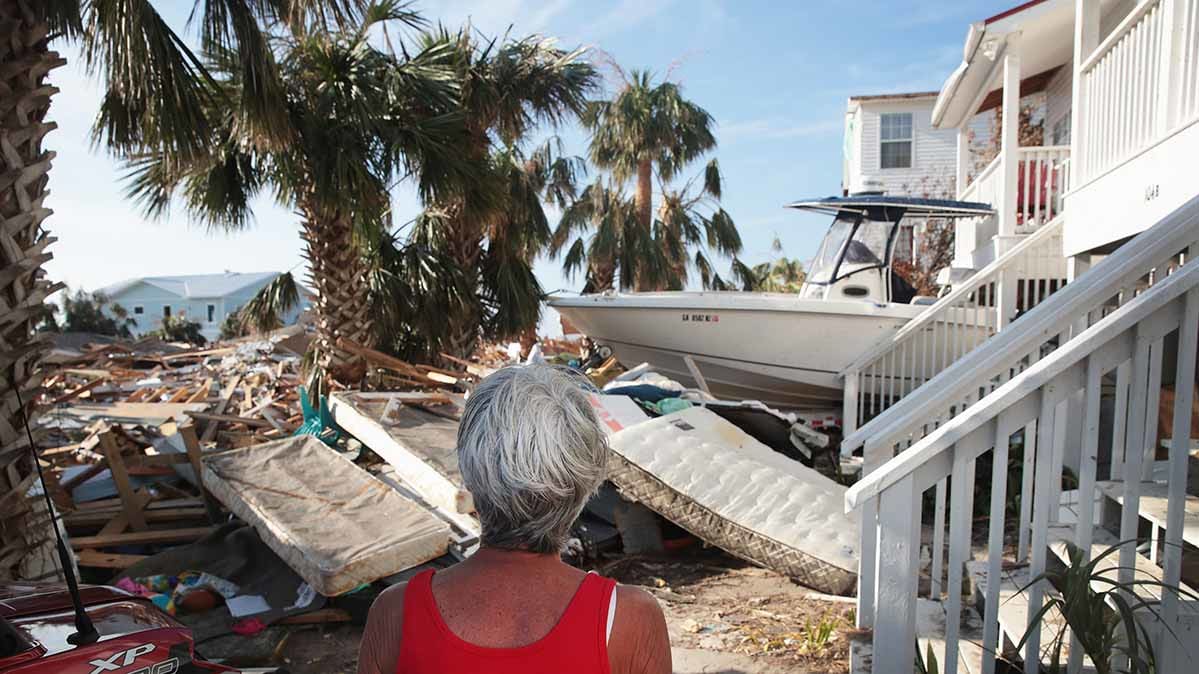 Hurricane Michael is history, but work has only just begun on cleaning up the damage left behind by the monster storm. Residents of the Florida Panhandle face a long and costly recovery process.
Of course you want to help. But how do you make sure you've picked the right charity when donating money, food, clothing, or other items?
One approach is to rely on a charity watchdog. These groups evaluate charities on many factors, including how much donated money is used for their programs as opposed to fundraising and general expenses.
The BBB Wise Giving Alliance and two other watchdogs, Charity Navigator and CharityWatch, offer advice on identifying reputable charities. They also list highly rated groups in a position to assist victims of Hurricane Michael.
The charities that most deserve your donations at this time are those that are in a position to help on the ground, says Bennett Weiner, chief operating officer of BBB Wise Giving Alliance. For instance, Direct Relief, a well-rated charity, says it already has committed $250,000 to aid Hurricane Michael victims and has made $85 million in medical supplies available.
Among other national charities the watchdogs have listed are American Humane, the American Red Cross, and World Vision.
Another organization, which has an A-minus rating by CharityWatch, is Team Rubicon, which brings together military veterans with first responders to deploy emergency teams.
The watchdogs have also given high marks to local groups responding to Hurricane Michael. Among them is Feeding the Gulf Coast, which serves vulnerable populations with food aid in the areas most devastated by the storm, and Catholic Charities of Northwest Florida.
Many large organizations are funneling contributions to local branches. The United Way, for example, has created a Hurricane Michael Recovery Fund and aims to deliver 100 percent of earmarked donations to its local chapters in the affected areas for recovery needs.
More on Weather Emergencies
Volunteer Florida is a state agency for mobilizing volunteers and coordinating donations before, during, and after disasters. The agency's Florida Disaster Fund supports a range of charitable organizations actively engaged in food delivery, home repair, and financial assistance.
Picking a place to donate this way also can protect you. Scammers often try to take advantage of disasters, Weiner says. And there are many real charities that, despite their promising names and flashy websites, do very little to help anyone.
"If you want to give with confidence, then the best thing to do is to give to established charities that meet standards," Weiner says. "Established charities are also more likely to have the resources and expertise to respond to disasters."
Donate Intelligently
If you plan to make a donation, keep these tips in mind:

Watch for fraud. Beware of email and postings on social media by groups and individuals you haven't heard of who say they are collecting money for victims. Responding could put you at risk for stolen credit card information or identity theft, says Daniel Borochoff, president of CharityWatch.
Avoid middlemen. Some charities raise money to forward to other groups that may be helping. Your donations will go further if you give to a group that's assisting directly, Weiner says.
Be careful about crowdfunding. If you're considering donating to individual campaigns through a crowdfunding platform, such as GoFundMe or YouCaring, keep in mind that it's difficult to tell whether an appeal is legitimate and whether your donations will be used for the stated purpose. The most reliable way to give through crowdfunding is to assist someone you know personally, Weiner says.
Send money. Though people will need food, clothing, and other supplies, moving such items right now will create logistical challenges that could cause long delays. By purchasing relief products from nearby suppliers, charities can cut shipping costs and deliver assistance more quickly. If you want to give supplies, find out how the organization will distribute them.
Research other nonprofits. Many small and local charities are not rated by the charity watchdogs. So check them out thoroughly before giving.
Ask a charity for details on what it's doing to help in this particular crisis. If it's a local group, see whether you have a connection to a volunteer or board member who can share information, Borochoff says. You can verify whether your donation to a specific group is tax-deductible by going to the Internal Revenue Service's tax exempt organization search.
Consider future gifts. Although immediate donations are needed to assist in this emergency, the effects of the recent hurricanes are likely to be felt for months and years to come, Weiner says. "The focus now is going to be on saving lives and getting to people who have lost their homes," he says. "But the need will continue for the long term."
Get More Actively Involved
In addition to donating money, you can take an active role in giving assistance as well. Here are a few ways:
Consider volunteering. Many charities, including human service organizations and animal welfare groups, are looking for volunteers. For the American Red Cross, you can sign up on the organization's website.

Open your home. You can offer free accommodations to hurricane evacuees through Airbnb. Booking fees are being waived for now.
Donate blood. Blood banks have been urging people to donate because demand may rise, especially as patients are evacuated from hospitals. You can find a local blood drive on the Red Cross website, by calling 800-733-2767, or by using the Red Cross blood donor app.
Adopt a pet. If you're thinking about adopting a dog or a cat, for example, this could be a good time. Animal welfare organizations in the Southeast region and elsewhere are likely to take in pets that have lost their owners. The Humane Society has teams on the ground in Florida and is evacuating pets from storm-damaged areas to its regional affiliates for adoption.