When you shop through retailer links on our site, we may earn affiliate commissions. 100% of the fees we collect are used to support our nonprofit mission.
Learn more.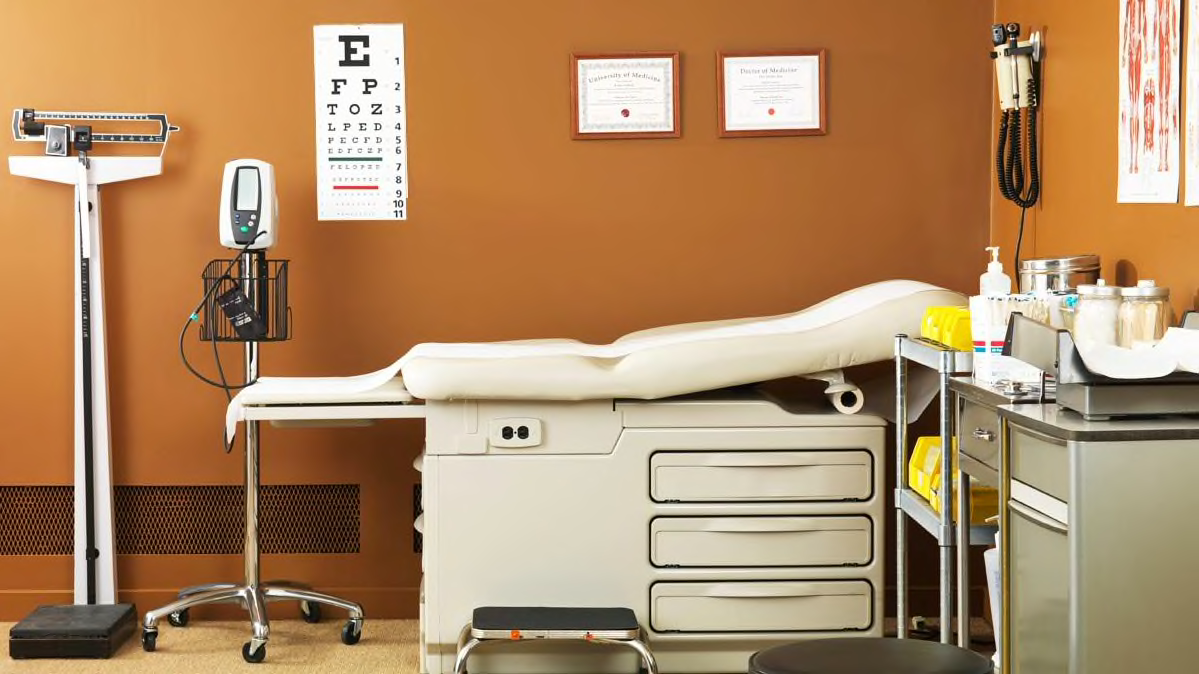 P lanning to schedule your once-a-year checkup? Some evidence suggests that an annual physical may be unnecessary for many people in good health. But this research may be based on studies that exclude older adults.
For most seniors, a yearly checkup is a must, says Marvin M. Lipman, M.D., Consumer Reports' chief medical adviser.
Older adults who are in perfect health—with no chronic medical problems and no symptoms of illness, and who are not on any long-term medications—can have exams every other year, Lipman says. But very few people actually meet those criteria.
In the U.S., 62 percent of people ages 65 to 74 and almost 82 percent of people 85 and older have two or more chronic health conditions, according to a study of millions of Medicare beneficiaries published in 2013. And a checkup can be an important time to address overall health concerns and goals without fixating on any one issue in particular.
Plus, Lipman says, if you have hypertension, diabetes, or high cholesterol, chances are you're taking drugs to manage it—so you need to be checking in with your doctor at least once or twice a year.
So what should your scheduled doctor's visit look like?
Some things are standard—a hands-on exam, for example—while certain tests are overused. But the focus will largely depend on you.
You might have questions about your medical history or your family's, and whether you're at a higher risk for certain diseases. Or you might want to discuss problems with pain, bladder control, or medication side effects that you didn't get a chance to address in stand-alone appointments.
Here's how to make the most out of your time with the doctor.
Before the Doctor's Appointment
Create an agenda. Bring a written, prioritized list of questions and concerns you want to discuss with your doctor, recommends Nathaniel Chin, M.D., a geriatrician at the University of Wisconsin School of Medicine and Public Health in Madison. That way you'll get to your most pressing concerns first, and you won't risk forgetting to bring up something that's been on your mind.
For example, Lipman says, if you have had a recent episode of chest pain, don't mention it at the last moment. Your doctor may need time to fully investigate. And if you don't get to adequately address a key concern, schedule a follow-up.
Gather your medications. Every visit should include a review of all your medications, what you are taking them for, and how well you are tolerating them. So before you go in for a checkup, collect all your prescription bottles, along with any supplements, vitamins, or over-the-counter medications you use regularly.
It's important for your doctor to see every­thing together, to make sure there are no potentially dangerous interactions, to double-check doses, and to screen for any treatments that may be unnecessary or duplicative. A full accounting can also help the doctor figure out whether any of your symptoms could be caused by a pill.
"People will be taking supplements or over-the-counter medications thinking they can't be harmful," says Chin, but "oftentimes it is those [products] that are the problem."
Get a hands-on exam. You should be dressed in a hospital gown while the doctor checks each organ system from head to toe, says Jack Ende, M.D., immediate past president of the American College of Physicians. Your doctor may begin with your hands, looking at the joints and nails, working his or her way up both arms and checking the lymph nodes in your underarms and neck. He or she should also examine your eyes, ears, nose, and throat using a light.
Expect your doctor to use a stethoscope to listen to your heart and your breathing, and have you lie down in order to do a hands-on check of your liver, spleen, and abdominal area.
Your doctor may also check the arteries in your neck, groin, and feet; perform a breast exam; and use a reflex hammer to test the motor responses in your knees and ankles. If you've brought up any specific complaints, he or she should pay extra attention to the area of concern.
Discuss your mental health. Whether or not your doctor specifically asks, be sure to talk about any mood or cognitive changes that you or your family members have noticed, even if they seem inconsistent, confusing, or minor.
Bring up symptoms like slower thinking, memory problems, sleeping changes, fatigue, and feelings of weakness, Chin says, which can be symptoms of depression. Research has shown that depression becomes more common when people are experiencing chronic health issues, but your doctor can help you figure out a treatment plan that addresses your physical and mental health at the same time.
Try the "TUG" test. Short for the "Timed Up and Go" test, this quick, painless exercise should be part of a checkup for most people 65 and older, Chin says. Your doctor will time you while you stand up from a chair, take a short walk across the room, then walk back to the chair and sit down. This can help your doctor assess your mobility and risk of falling.
Keep vaccinations up to date. Kids aren't the only ones who need shots. All adults should make sure they get an annual flu vaccine, ideally in the early fall. Adults 65 and older should also get the two pneumococcal vaccines, which protect against a deadly type of pneumonia; the new shingles vaccine (at age 50 and up); and the Tdap booster, which helps protect you from tetanus, diphtheria, and pertussis (whooping cough).
Question lab work. If you are taking any medication, expect to have blood drawn, Ende says. But if you had normal results last year and your prescriptions and symptoms have not changed, ask your doctor whether you can skip the prodding and poking, Ende suggests.
Watch for unnecessary tests. Depending on your lifestyle and personal risk factors, your doctor will order certain tests. But make sure you need them. If you're scheduled for a stress test, cardiogram (EKG), or chest X-ray, ask the doctor why.
There is no evidence to suggest these procedures are necessary, unless you have symptoms, are responsible for the safety of others, or are at unusually high risk, Lipman says. If you are a bus driver or an airline pilot over the age of 50, for example, that might warrant a stress test, and chest pain or cigarette smoking could mean an EKG is needed.
Two recent studies found that the evidence is thin that prostate-specific antigen (PSA) tests and digital rectal exams at routine appointments—used to screen for prostate cancer—help save lives.
When a Physical Is Not Really a Physical
Medicare fully covers what's called the "annual wellness visit," but this is not a typical checkup, Ende says.
Both Medicare and private insurance will usually cover recommended screenings, standard vaccinations, and blood work that checks cholesterol and other lipids. But none of these are included as part of this Medicare benefit.
A doctor will check your height, weight, and blood pressure during the Medicare wellness visit. But it's more of a conversation than a physical exam. The main purpose is to talk about your health and wellness goals, and to work together to develop a preventive plan to help keep you healthy in the year ahead.
Any tests or procedures beyond your vitals—even any hands-on examination—will not be covered as part of the wellness visit.
Something specific bothering you? Know that if you bring it up during this visit and your doctor investigates, you might be stuck with the bill.
That's why if you have a health problem, it's better to "just go straight to scheduling an appointment with your doctor," Ende says.