When you shop through retailer links on our site, we may earn affiliate commissions. 100% of the fees we collect are used to support our nonprofit mission.
Learn more.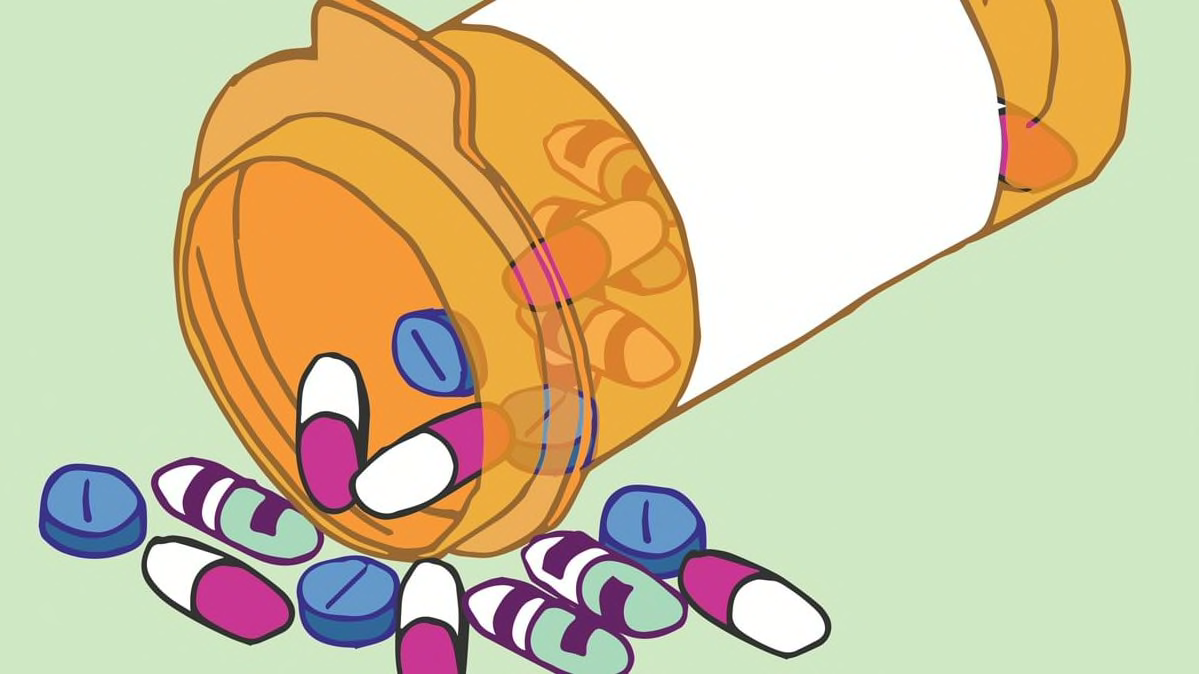 Accidental drug overdoses are surprisingly common. Unintentional poisonings from prescription opioids alone accounted for 142,557 trips to an emergency room, according to the Centers for Disease Control and Prevention. And a major cause of drug overdoses, in both children and adults, is easy access to multiple medications, says Dan Budnitz, M.D., director of the CDC's Medication Safety Program.
Storing meds on a high shelf out of sight will help protect children, and regularly disposing of unused and expired drugs will reduce risks for all ages.
But many people forget to do that. A 2017 nationally representative survey of 1,006 American adults by Consumer ­Reports found that about one-third of Americans hadn't cleaned out the medicine cabinet in the past year; nearly one-fifth hadn't done so in the past three years.
Here's how you can clean your medicine cabinet so that it's safe (and useful).
Return Meds in Person
Your pharmacy as well as hospitals, clinics, long-term-care facilities, and narcotic treatment programs might ­accept your unused medications, often as part of programs that collect and destroy unused drugs.
Search for an authorized facility near you at disposemymeds.org. You can also drop off unused meds at designated police departments, fire stations, and other sites on National Prescription Take Back Day this Saturday, Oct. 27.
All types of medication are accepted, says Rusty Payne, a spokesperson for the U.S. Drug Enforcement Agency, which sponsors the event. Payne says the only things not accepted at drop-off locations are liquid medications and syringes.
CVS, Walgreens, Rite Aid, and other chain pharmacies are also participating. Find a safe disposal spot near you by looking up your address here.
Mail Them In
Costco, CVS, and Rite Aid pharmacies sell postage-paid envelopes for customers to mail any prescription, including opioids and over-the-counter medications, to a disposal facility.
Use a Disposal Kiosk
Walgreens has free, anonymous, ­secure kiosks in almost all states where you can dispose of any medication. ­Remove your personal information from the packaging and drop unwanted medication (including opioids) in the slot.
(Carefully) Trash Them
A fifth of the people we surveyed said they got rid of old medications by simply throwing them in the trash. But it's easy for pills to be fished out by kids or even pets.
If getting to one of the drop-off sites listed above is not an option, you can put pills in the trash. Just hide them in coffee grounds, sawdust, or kitty litter, then seal both in a plastic bag. (Don't do this with opioids or other meds that can be abused.)
Last Resort: Flushing
For dangerous drugs, such as opioids, the Food and Drug Administration says flushing them down the toilet is an ­option. But trace amounts of drugs can end up in the water supply and possibly harm aquatic life. Flush these drugs only if you have absolutely no other choice.
The FDA recently acknowledged the impact that pharmaceutical drugs can have on the environment. Still, the agency says the risk of possible harm to humans, especially young children, outweighs the risk of a small number of people flushing them when no other option is available.
When Expired Meds Are Dangerous
Manufacturers are required by law to stamp an expiration date on medication; it's the date beyond which they can no longer guarantee the drug's safety and potency.
Our medical experts say you can keep most medications for up to 12 months past the expiration date, with two exceptions. Antibiotic tetracycline pills should never be taken after they've expired, when they can become toxic and cause kidney damage. And expired liquid meds such as nitroglycerin, insulin, and injectable drugs such as epinephrine (think EpiPens) should be replaced immediately upon expiration because drugs in liquid form lose potency beyond the expiration date and might not work well or at all.