When you shop through retailer links on our site, we may earn affiliate commissions. 100% of the fees we collect are used to support our nonprofit mission.
Learn more.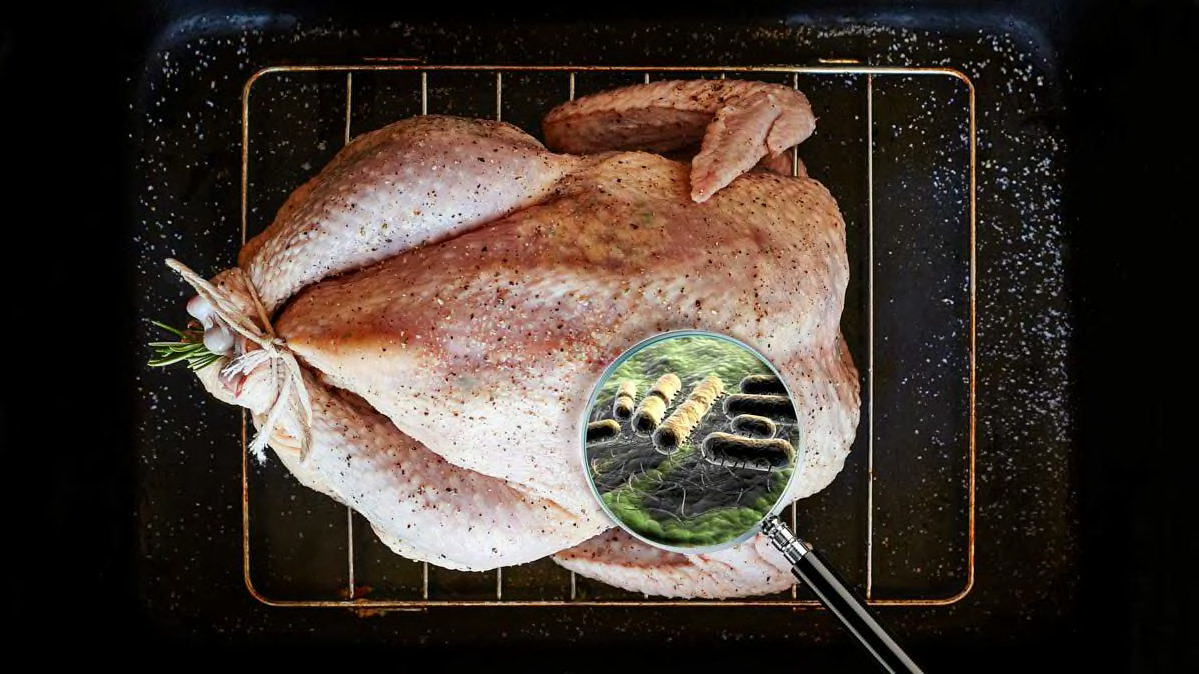 Photo-Illustration: Consumer Reports, Offset, Science Source, Adobe Stock
Amanda Craten used to love cooking, especially big Sicilian dinners prepared for her extended family, relishing the family bonding as much as the food. But that changed in 2013 after Craten's son and mother-in-law became seriously ill with Salmonella Heidelberg, a virulent, antibiotic-resistant strain of bacteria that was traced to chicken from Foster Farms, a leading poultry processor.
That contaminated chicken was part of a salmonella outbreak that spanned 16 months and sickened 634 people across the country, more than a third of whom had to be hospitalized. And for Craten's family, in Arizona, the consequences were devastating.
Her mother-in-law had recently received a diagnosis of an aggressive form of cancer. When she developed a salmonella infection, she experienced a fever and gastrointestinal symptoms so severe she had to postpone chemotherapy. She died of cancer a year later, says Craten, who adds that she still wonders whether that delay in treatment played a role.
Shortly after her mother-in-law's bout with salmonella, Craten's son Noah, then 17 months old, also developed a fever. Although he regularly shared meals with his grandmother, the family's pediatrician ruled out salmonella because Noah didn't have serious gastrointestinal symptoms, Craten says. But Noah's condition only worsened. At night "he would wake up every 4 or 5 hours just screaming [with a] fever of 103.5 when the Motrin or the Tylenol wore off," Craten remembers.
Desperate, Craten finally took Noah to the hospital, where an MRI revealed a life-threatening brain abscess that required emergency surgery. Testing showed that the abscess was caused by the same strain of salmonella that had sickened Noah's grandmother, according to a lawsuit the family won against Foster Farms.
Noah is now a happy, outgoing 9-year-old, Craten says, but the infection has had long-term repercussions. He was left with a brain injury affecting his vision, speech, learning, memory, and behavior. Though the Cratens have a fund from their verdict that helps cover Noah's medical care, it remains a struggle to get him all the therapy he needs.
Lethal but Legal Bacteria
Caring for Noah is not the only battle Craten continues to fight. She has also become an advocate for food safety, serving on the board of Stop Foodborne Illness, a nonprofit group. In her role there she has learned just how vulnerable consumers are to dangerous bacteria in their food.
That includes not just salmonella but also campylobacter. Together, those two bacteria sicken almost 1.9 million people each year, hospitalizing 28,000 and killing about 450.
Contaminated chicken is often responsible. While salmonella can be spread through many foods, poultry is a leading source. In fact, chicken and turkey accounted for about a fifth of the salmonella outbreak infections, according to 2018 estimates. For campylobacter-related infections, chicken and turkey made up an even higher percentage—a full two-thirds.
Most alarming to Craten: Those illnesses don't stem from the unlawful distribution of contaminated chicken. Instead, under rules set by the Department of Agriculture, poultry processors can legally distribute their products even if they know they may contain harmful bacteria.
The USDA, in fact, allows 9.8 percent of the whole chickens it tests to be contaminated with salmonella. The percentages are even higher for chicken parts (15.4 percent) and ground chicken (25 percent). Campylobacter, too, is allowed in poultry—15.7 percent of samples for whole chickens, 7.7 percent for parts, and 1.9 percent for ground.
The USDA says it set those standards based on "a risk-assessment process that estimates the salmonella and campylobacter percentages needed to meet national public health goals."
Foster Farms says that in 2014—after the outbreak that sickened the Craten family—it took steps to reduce contamination, and committed to limiting salmonella to 5 percent or less of its whole chickens and chicken parts.
The poultry industry overall has invested millions of dollars to improve safety, says Ashley Peterson, PhD, senior vice president of scientific and regulatory affairs at the National Chicken Council, an industry group. And, she says, about 90 percent of chicken processing plants are "meeting and exceeding" present USDA standards for salmonella on whole chickens and chicken parts.
Indeed, last year 8 percent of chicken samples overall tested by the USDA had salmonella. CR's 2018 tests of chicken had similar results, with 9 percent of the samples testing positive for salmonella, down from 11 percent in 2013.
"I now have to handle chicken like toxic waste. That's not how I should have to cook in my kitchen."
Amanda Craten, whose son Noah suffered long-term brain damage from salmonella in chicken
Zero Tolerance
Food safety advocates say, however, that even 8 percent translates into a lot of potentially dangerous chicken.
Consider that U.S. farmers produced about 45 billion pounds of chicken in 2020. And if 8 percent were contaminated, that means they distributed about 3.6 billion pounds of salmonella-laden chicken.
That's why CR, along with the Center for Science in the Public Interest, the Consumer Federation of America, and Stop Foodborne Illness, recently urged the USDA to lower the percentage of poultry samples allowed to test positive for salmonella and campylobacter. They especially want the agency to more forcefully regulate the most dangerous strains of salmonella. "The focus shouldn't be only on prevalence but also on how many people get ill from a strain and how virulent it is," says Brian Ronholm, CR's director of food policy and a former deputy undersecretary for food safety at the USDA.
Some of the most worrisome strains cause infections that are difficult to treat with antibiotics. All told, about 1 in 6 salmonella infections and nearly 1 in 3 campylobacter infections are caused by bacteria resistant to antibiotics used to treat serious infections.
"For the most dangerous types of salmonella, the USDA should strive for a zero-tolerance policy," Ronholm says.
That's what the agency did in the 1990s with E. coli O157:H7, a deadly strain of the bacteria, designating it an adulterant in ground beef. As a result, beef with that strain can no longer be legally sold. And after that change, the number of people sickened by that type of bacteria was cut almost in half.
Salmonella infections in humans, on the other hand, have remained largely unchanged over the past 20 years. And the percentage of the salmonella detected in retail chicken resistant to multiple antibiotics has increased, from 15 percent in 2015 to 42 percent in 2020, according to preliminary government data.
For now, the burden of reducing salmonella and campylobacter infections falls heavily on consumers, who are urged to cook poultry thoroughly to kill the pathogens. Peterson at the National Chicken Council told CR that "proper handling and cooking of poultry is the one thing that will eliminate any risk of foodborne illness."
But the responsibility for prevent­ing salmonella and campylobacter infections shouldn't rest on home cooks, Amanda Craten says. "Unfortunately, I now have to handle chicken like toxic waste," she says. "That's not how I should have to cook in my kitchen."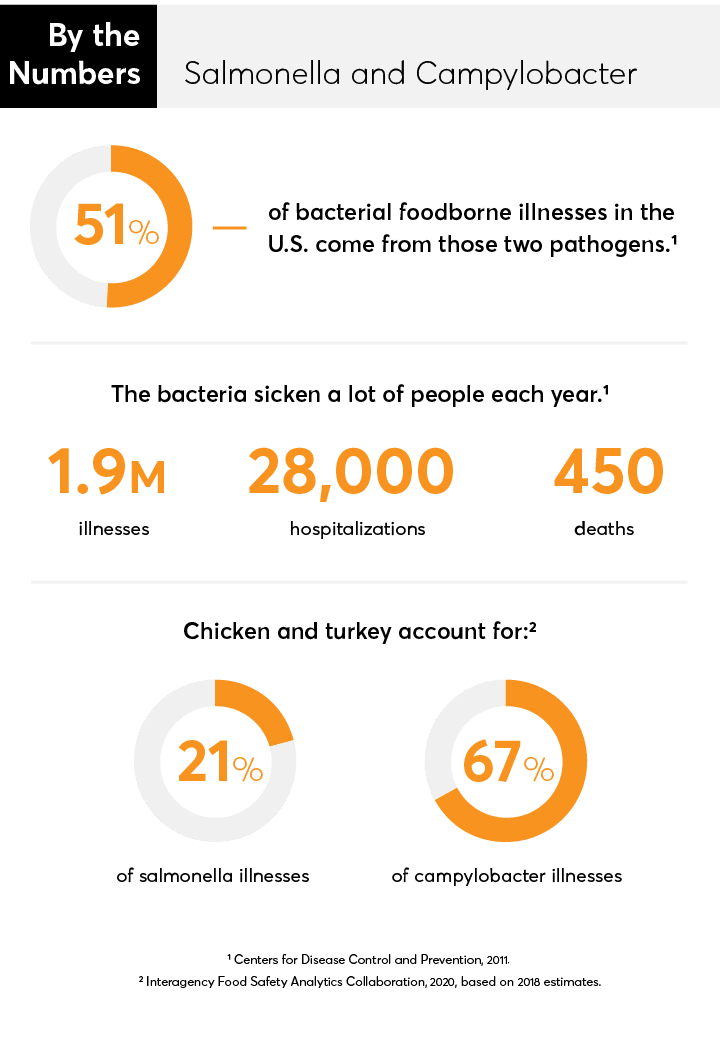 Hatch a Healthy Egg
To reduce the amount of contaminated poultry, advocates say other changes are needed, too, starting long before chickens reach the processing plants.
The vast majority of the roughly 9 billion chickens raised for food in the U.S. each year begin their lives in facilities run by a handful of companies that breed the hens and hatch the eggs. The chicks then go to grow houses until they're ready to be shipped for slaughter, processing, and packaging. Turkeys are produced in a similar way.
Given how consolidated the poultry system is, any bacteria the chicks carry can be widely distributed. One example is a recent outbreak of Salmonella hadar linked to ground turkey, says Thomas Gremillion, director of food policy at the Consumer Federation of America. Investigators found evidence of the outbreak across the country. "Where did it come from?" he says. "Everywhere. And why? Because this highly consolidated, highly integrated system has got problems at the top."
But trying to fix problems at the top, in the hatcheries and farms, is difficult, in part because the USDA's oversight there is limited. The government does have some jurisdiction in those locations, through a branch called the Animal and Plant Health Inspection Service. But APHIS' focus is animal health, not human health. As a result, those farms more aggressively vaccinate hens against salmonella strains that sicken birds rather than humans.
The USDA's oversight of meat safety doesn't start until the chickens reach the slaughterhouse, when the agency's Food Safety and Inspection Service enters the scene. But by that point, Ronholm says, "the salmonella is already out of the barn."
Michael Taylor, a former acting undersecretary for food safety at the USDA and a current board member at Stop Foodborne Illness, agrees. "The USDA should have full regulatory authority at the farm. The lack of accountability at that stage is a problem."
Broadening the USDA's authority, though, is unlikely, at least in the short term, because that would require action by Congress. So, Taylor says, processors need to be more demanding of the companies that supply them with the birds.
That means, for example, requiring proof that their suppliers vaccinated the birds and included probiotics in their feed, which can help keep bad bacteria from populating their intestines. They should also test more of the chickens when they arrive at the slaughterhouse and reject birds contaminated with dangerous bacteria.
Evidence from the European Union shows that better care for birds results in less bacteria in meat. Between 2005 and 2006, almost a quarter of flocks in the EU tested positive for salmonella; a decade later, after farmers were required to adopt strict hygiene measures, just 3 percent did.
Having chickens arrive at the processing plants healthy might reduce reliance on some controversial practices, such as dipping chicken carcasses in chlorine or other antimicrobial washes, a practice that is banned in the EU.
Processors can do better, too, once birds enter their slaughter­houses. That includes ensuring that workers practice scrupulous hygiene, as well as sterilizing defeathering machines and conveyor belts.
In addition, the FSIS could use its authority more aggressively in the processing plants.
Ronholm, for example, says that when companies exceed allowed limits for contaminated poultry, the FSIS essentially gives them a warning by asking them to develop a plan to make corrections.
But each day the problem remains unfixed, more potentially contaminated chicken is distributed. "At the very least, the FSIS should act quickly against these poor-performing plants," Ronholm says. That could even mean withholding the "USDA Inspected" seal, which would make selling the poultry illegal. "Without a meaningful threat, companies often aren't motivated to improve as quickly," he says.
When outbreaks do occur, the USDA should have more power to compel recalls. Currently, it must rely on companies to voluntarily recall their products—and most resist.
One reason recalls are so difficult to trigger is that the USDA must genetically match the bacteria making people sick to a particular product. Such proof is hard to come by because it can require finding an unopened package of meat containing the outbreak strain in the home of an ill person.
Such investigations can also be time-consuming. For example, in October 2013, during the outbreak that sickened the Cratens, CR called for a recall of Foster Farms chicken after we found salmonella matching the outbreak strain in a sample of the company's chicken. But the chicken was not recalled until July 2014.
Stop Sickness, Starting With the Egg
Preventing chickens from being contaminated with salmonella and campylobacter—and from spreading the bacteria to humans—needs to start before chicks are hatched and continue after they have been slaughtered.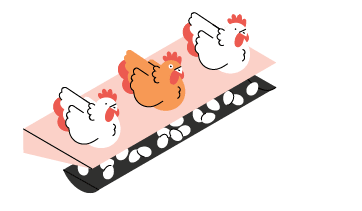 The Hatchery
Breeder hens can spread bacteria to eggs and chicks.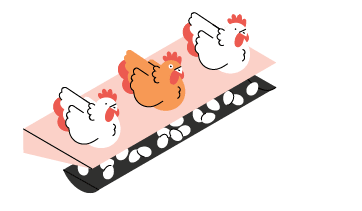 The Fixes
Better vaccinate hens against salmonella strains that sicken humans.
Add probiotics and prebiotics to feed to encourage growth of good bacteria in the chickens' gut.
Practice scrupulous hygiene: Prevent overcrowding of birds, decontaminate workers' clothing and equipment, limit personnel who handle birds, and keep feed and water clean.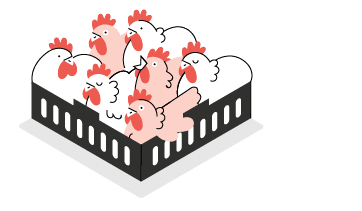 The Farm
Crowded conditions where chicks are raised create a fertile breeding ground for bacteria.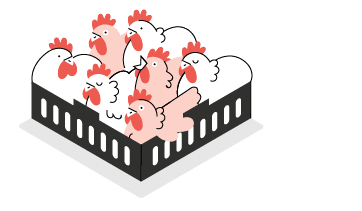 The Fixes
Add probiotics and prebiotics to feed to encourage growth of good bacteria in the chickens' gut.
Practice scrupulous hygiene: Prevent overcrowding of birds, decontaminate workers' clothing and equipment, limit personnel who handle birds, and keep feed and water clean.
Isolate birds that carry harmful bacteria.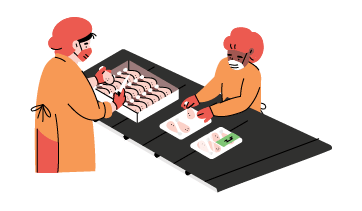 The Processing Plant
Bacteria can spread when chicken is prepped for shipment to grocery stores and elsewhere as whole birds or parts.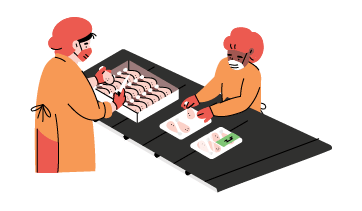 The Fixes
Test more birds when they arrive, and reject contaminated ones.
Improve processing: Cleanly separate intestines from meat, and regularly disinfect defeathering machines, conveyor belts, and other equipment.
Inspect more slaughtered chicken and destroy meat with dangerous bacteria or send it to facilities that cook chicken before selling it.
Illustrations by The Tom Agency
Prospect for Change
New leadership at the USDA may signal a willingness to make changes. Sandra Eskin, who became deputy undersecretary for food safety at the agency earlier this year after decades at public-interest organizations, told CR, "It's time to reconsider how we can effectively bring down these illnesses by incentivizing measures that reduce contamination all along the farm-to-fork continuum."
But the poultry industry remains largely resistant to change, especially on the farm.
Mike Robach, a microbiologist and a former executive at Cargill, a global supplier to the poultry industry, says that the focus should remain on processing plants, not in trying to eliminate specific strains of salmonella.
Peterson, at the National Chicken Council, says that "no one wants to reduce [these pathogens] more than the companies producing our food" but that "there is no one silver bullet that will totally eradicate salmonella and campylobacter."
Ronholm at CR notes that it is in the industry's best interest to act. "Producers want to put out a good, safe product, and their brand is on the line."
Indeed, protecting reputation can be a powerful motivator. For example, Foster Farms invested more than $75 million in food safety after the salmonella outbreak involved in the Cratens' case.
But it shouldn't take an outbreak, Ronholm says: "We need more consumers understanding the risks and calling for change, demanding that more be done to eliminate deadly bacteria in our chicken."
Craten, for one, is ready. Although she participates in programs teaching members of the public how to prepare food safely, she hopes that meat suppliers, government, and safety advocates can act soon to reduce harmful bacteria in meat. Consumers, she says, "shouldn't have to treat food like a biohazard."
Editor's Note: This article also appeared in the September 2021 issue of Consumer Reports magazine.