Boppy Loungers and Nursing Pillows Linked to 7 Recent Infant Deaths
Almost a year after the CPSC warned caregivers about the risks of using the products for infant sleep, the death toll continues to rise, according to government data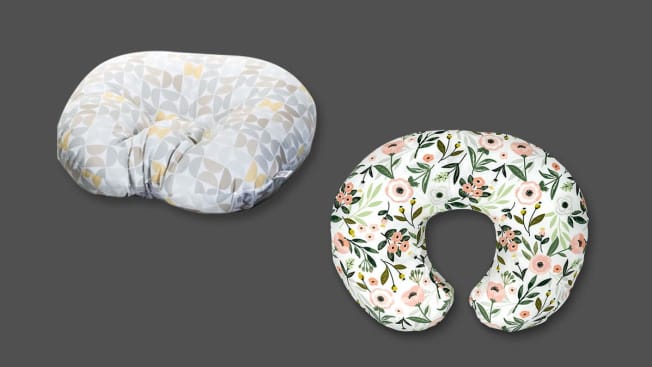 Update: The Boppy Company recalled 3.3 million of its infant loungers on September 23, 2021 after the Consumer Product Safety Commission linked them to 8 deaths.
Seven recent infant deaths are tied to infant loungers and nursing pillows made by Boppy, a popular maker of baby products, according to a new Consumer Reports analysis of government data.
This comes almost one year after the Consumer Product Safety Commission—the federal agency that oversees thousands of home goods—warned caregivers to never let infants sleep on lounging pads, which are meant for babies to sit or lie on while awake, or nursing pillows, which are meant to make breastfeeding easier. The risk: When babies are left unattended or sleeping on these products, they may roll over or their heads may fall in such a way that can block their airway and lead to suffocation.
At the time of the CPSC warning, in October 2020, CR had uncovered at least 28 infant deaths from 2012 to 2018 tied to nursing pillows and baby loungers made by a variety of companies, including some from Boppy.