Product Safety Agency Approves Rule Preventing Sale of Dangerous Baby Sleep Products
Manufacturers of products such as infant hammocks and inclined or in-bed sleepers must stop selling and marketing their items for sleep The Consumer Product Safety Commission, the federal agency that oversees thousands of household products, voted today to stop manufacturers from selling dangerous infant sleepers and other products that do not align with expert medical recommendations for safe sleep.
These include inclined sleepers (which position babies at an angle of greater than 10 degrees), in-bed sleepers (which are meant for parents who want to share their bed with their babies), baby boxes (cardboard boxes with a thin mattress), sleep hammocks, and small bassinets without a stand.
Together, these types of products have been linked to more than 100 infant deaths.
Once the rule takes effect in just over a year, sleepers meant for babies up to 5 months old must meet the existing safety standards of one of five federally regulated product categories meant for infant sleep: full-sized cribs, non-full-sized cribs, bassinets/cradles, play yards, and bedside sleepers.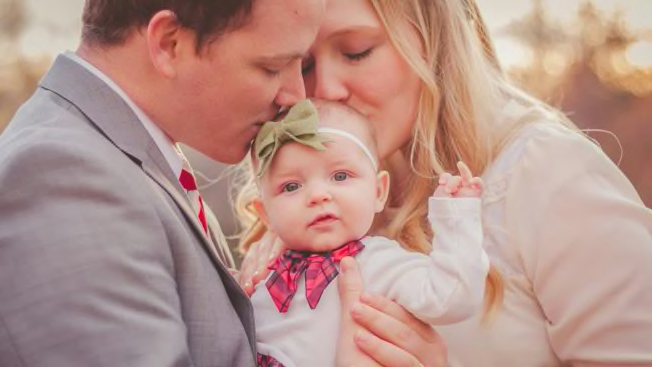 Parents whose children died in some of the products say the ruling provides some solace. "We feel the pain of Alice's loss each and every day," says Sarah and Dallas Bertola, referring to their daughter who died in a Rock 'n Play Sleeper in 2017 when she was 4 months old. But "we are comforted knowing that the CPSC took steps today to protect future babies and families from similar loss and pain."
Hailey and TyRei Hampton, whose 3-month-old twin son Liam died in a Rock 'n Play Sleeper in February 2019, just two months before it was recalled, say that "parents need to have confidence in the safety of infant sleep products that are on the market" and that "no family should experience the insurmountable grief that we suffered."
Sara Thompson, whose 15-week-old son Alex died while in a Fisher-Price Rock 'n Play Sleeper in 2011, said "the ruling is the best birthday present I could ask for for Alex," who would have turned 10 years old this Saturday.
Since her son's death, Thompson has advocated for industry change and legislative reform that would protect babies from dangerous sleep products. "Years of hard work, tears, and determination have finally paid off. Hopefully, no more parents will have to live the hell we have been through," she says. "I am so relieved and I know Alex is looking down, proud of everything we've accomplished because of him."
CR's policy counsel Oriene Shin agrees that the rule was a long time coming. "These strong safety requirements should have been in place years ago, and we commend the CPSC for getting them in place now," she says. "Parents should be able to trust that these products are safe and align with expert safe sleep recommendations. This rule will help make sure that all infant sleepers meet binding minimum standards to keep babies safe."
The final rule on infant sleep products had support in Congress, including from Representatives Jan Schakowsky, D-Ill., and Tony Cardenas, D-Calif., and Senators Richard Blumenthal, D-Conn., and Tammy Duckworth, D-Ill. It was also backed by the American Academy of Pediatrics, and safety advocates such as those at CR, Kids In Danger, Consumer Federation of America, Public Citizen, and U.S. PIRG.
Still, the rule met considerable resistance from some CPSC commissioners.
While Adler and commissioner Elliot Kaye both strongly supported the rule, commissioner Dana Baiocco voted no, saying that she had "struggled" with the rule because she said she did "not have enough information" about the safety of flat sleepers such as in-bed sleepers. At a CPSC public briefing in May, Baiocco had wondered about the need to protect infants from these products, saying "even if we had 10 [infant deaths] I'm not sure that's enough to preemptively ban a product."
Though commissioner Peter Feldman ultimately voted in favor of the rule, he did so only after an amendment he proposed—which would have essentially required commissioners to extend the commenting period to gather more information on flat sleepers—failed.
Notably, though the Commission is currently split along party lines (Kaye and Adler are Democrats, while Feldman and Baiocco are Republicans), the rule passed with some bipartisan support.
Delaying the rule could have had deadly consequences, says CR's Shin, by allowing in-bed sleepers, infant sleep hammocks, and other potentially hazardous sleep products to remain on the market.
Manufacturers can also continue to try to develop new voluntary safety standards for their products, an approach CPSC commissioners said they supported. But they can not sell the products until the CPSC determines that the standard is sufficient and adopts it. The Juvenile Products Manufacturers Association, an industry group, told CR that it was encouraged by this approach.
What the New Rule Means for Consumers
Consumers will likely continue to see these products on store shelves, for at least two reasons.
First, the rule won't take effect for about a year. In addition, the rule doesn't necessarily require manufacturers to stop selling all the products entirely, but only to stop marketing them for sleep. They will be allowed to sell some of the items instead as loungers, a step that at least one company, DockATot, has already taken.
CR encourages parents to immediately stop using any product for infant sleep that doesn't meet an existing CPSC safety standard. If you are unsure about a product you use, contact the company.
To report an unsafe product or to see whether a product has been recalled or is linked to injuries, go to SaferProducts.gov.