The Product Safety Early-Warning System That Seldom Sounds
A federal law requires the Consumer Product Safety Commission be alerted to potential product safety risks so it can take action. But a CR investigation finds the system is broken. In August 2017, landscaper Marco Gonzalez was operating a stand-on lawn mower in southeastern Pennsylvania when one of the machine's wheels nicked a metal guardrail. The collision jerked the lawn mower sideways, knocking the then 37-year-old father of three onto the ground.
But after Gonzalez fell, the machine's blades continued to spin, even after coming into contact with his left hand, ultimately resulting in the amputation of his thumb and index finger, according to a review of court records and medical evaluations.
The incident made it difficult for Gonzalez to financially support his family, handle everyday tasks, or even lift or hold his children, particularly his infant son.
"He is not the same person he once was since the accident," Gonzalez's wife told a psychologist hired to work with the couple, according to a summary of their meeting entered in a lawsuit the family later brought against Maryland-based Wright Manufacturing, the lawn mower's maker. Gonzalez claims Wright's mower was to blame because it did not utilize technology that might have stopped the blades sooner.
Only two companies have been cited for failing to report lawsuits under Section 37 over the last quarter-century.
CR's examination, which involved a review of thousands of pages of lawsuits, CPSC documents, and legislative and other records, found that the problem has worsened since the law's 1990 enactment, with the number of lawsuits reported to the agency dropping precipitously over the years. And only two companies have been cited for failing to report lawsuits under Section 37 over the last quarter-century.
In response to specific questions about the law's effectiveness and companies that have submitted Section 37 reports, the CPSC declined to comment, citing federal law prohibiting the agency from publicly discussing manufacturer issues.
Oriene Shin, CR's policy counsel for product safety, says, "People should know about these lawsuits, and the CPSC should be able to investigate and take action as needed. Section 37 is a great idea, executed horribly."
Even the current head of the CPSC believes Section 37 has been a failure. "It's a completely disappointing and ineffective provision of law," says Bob Adler, the acting CPSC chairman.
When lawmakers from both parties proposed what is now known as Section 37 in 1990, they called for companies to alert the CPSC about a product when a single lawsuit had been filed alleging significant injury or death.
But lobbyists and manufacturers worried that some lawsuits could be meritless and impugn the reputations of corporations. Congress revised the proposal, inserting numerous thresholds and caveats into the law's final version—a gift to industry, according to consumer advocates.
"You can see the hand of industry lobbyists on how it was written," says Nancy Cowles, executive director of the consumer safety group Kids In Danger.
Specifically, Section 37 now states that a company must notify the CPSC about a product only after three lawsuits for grievous injury or death have been settled or found in favor of the plaintiff—not when they are filed. And those lawsuits must be resolved within a specific two-year period, which hamstrings the law's effectiveness due to the protracted nature of product liability lawsuits. As a result, consumer advocates say, it's unlikely for product injury lawsuits to be referred to the CPSC at all.
And it's why the Gonzalez case appears to have never made it to the CPSC for an investigation into whether the product should be taken off the market. (The CPSC says the agency can't comment on the case.)
You can see the hand of industry lobbyists on how it was written.
Nancy Cowles
"The way the provision is structured makes it very limited in its utility," says Rachel Weintraub, legislative director and general counsel for the Consumer Federation of America.
Jonathan Judge, a partner at Schiff Hardin in Chicago who specializes in product safety counseling for manufacturers, says the law is fine as it currently stands.
"You don't have to report every serious injury, but once you have a possible hazard pattern, you have to tell [the CPSC] about that," he says, noting that companies won't feel they are getting an unwarranted "Scarlet Letter."
But the problem with the law is not just its three-lawsuits-in-two-years threshold, say consumer advocates and CPSC officials. Weintraub, along with Adler, speculate that some companies may not even be aware of Section 37.
A CPSC spokesperson says the agency has received roughly 300 Section 37 reports since late 1999, a rate of about 15 per year. But Adler, the agency's acting chairman, suggests it's an even smaller amount in recent years. "[It's] a minuscule number," he says.
Shin, CR's policy counsel for product safety, says, "It's not up to companies to identify possible hazard patterns—that's the CPSC's job."
"Manufacturers should be required to report all serious product-related injuries alleged in lawsuits, not just those that meet the current arbitrary threshold," she says.

Section 37 was created in the hopes it would fill gaps in the CPSC's ability to identify dangerous consumer products.
Certain other laws already on the books, including one called Section 15(b), are supposed to require manufacturers to promptly notify the agency when they learn of potentially serious defects. But manufacturers at times appear to ignore that requirement, as CR has previously reported, in part because the law provides some leeway for the company to determine when a defect is serious enough to warrant reporting.
In contrast, Section 37 is supposed to allow no room for interpretation. Once a company settles or loses three lawsuits alleging a product is linked to a serious injury or death within a prescribed two-year period, the CPSC says the obligation to report is "automatic." And after a company alerts the agency to the lawsuits, the CPSC may then investigate the extensive documentation and insights about the potential hazard from those lawsuits.
But the shortcomings of Section 37 became apparent soon after it was implemented.
In 1996, then-CPSC chairwoman Ann Brown urged changes, calling for an expansion of the reporting requirements to include a combination of three lawsuits that were either filed or completed within a two-year period.
The original 1990 proposal to require reports of litigation when filed would likely have served as a far more effective 'early warning system.'
Jeffrey Bromme
But manufacturers objected and no amendments were made. By 1999, the CPSC's own general counsel, Jeffrey Bromme, deemed Section 37 a failure, writing in an article that the law had contributed "little to consumer safety" because reports often came too late for the CSPC to act to prevent further injuries.
"The original 1990 proposal to require reports of litigation when filed would likely have served as a far more effective 'early warning system,'" Bromme wrote at the time.
Consumer advocates tried to strengthen the law again in the early 2000s. David Pittle, Ph.D., CR's then-senior vice president for technical policy, testified before a congressional subcommittee that changes to Section 37 were needed.
"It is abundantly clear that even with the best of congressional intent, Section 37 as currently written is largely a failure," he said.
Pittle recommended changes similar to the ones Brown had offered up several years prior, but again, they seemingly fell on deaf ears.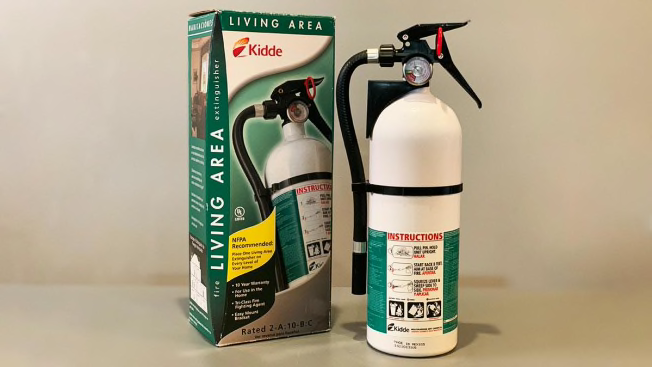 How might a functioning early-warning system help the CPSC identify and respond to product hazards? Take the case of Sharon and Michael Panish.
One afternoon in September 2005, the couple was driving their classic 1911 Ford Model T along the Santa Susana Pass Road, a picturesque stretch of highway in the Southern California hills, when their car erupted in fire, according to a lawsuit the couple later filed against Kidde. Michael grabbed a Kidde FA110 fire extinguisher in the car but it failed to discharge, allowing the fire to spread.
The incident left Sharon with third degree burns that required multiple surgeries on her back, shoulder, arms, and hands. (Sharon told CR that she is unable to comment on the case because she is bound by a nondisclosure agreement as part of a settlement reached between the couple and Kidde. The couple's attorneys did not respond to CR's outreach.)
Over the next decade, multiple lawsuits alleged grave harm in incidents involving Kidde fire extinguishers with what appeared to be the same defect. CR could not identify additional lawsuits within the same two-year window surrounding the Panish incident, and as a result Kidde likely didn't file a Section 37 report. The CPSC remained in the dark regarding the danger. (The agency says it can't comment about the case.)
Sharon Cooksey, a spokesperson for Kidde, didn't respond to specific questions regarding the Panish lawsuit and Section 37.

"The quality of our products and the safety of our customers have always been our top priority," Cooksey says, "and we remain committed to complying with all requirements wherever we operate."
It wasn't until 2017 that Kidde revealed to the CPSC the "true nature and scope" of the problems with the company's extinguishers, according to a lawsuit filed by the Department of Justice in late 2020. And in November of that year, the CPSC announced that Kidde was recalling nearly 38 million fire extinguishers produced over nearly a half-century—one of the largest recalls in CPSC history—citing multiple injuries, including one fatality. Kidde admitted no liability, but paid a $12 million fine to settle the DOJ's complaint in January 2021.
If Section 37 required that only one lawsuit filing would trigger a report to the CPSC, as the original drafters of the law suggested, CR's Shin says, "there's no telling how much faster the agency could have revealed the fire extinguisher defect, and how many injuries could have been prevented."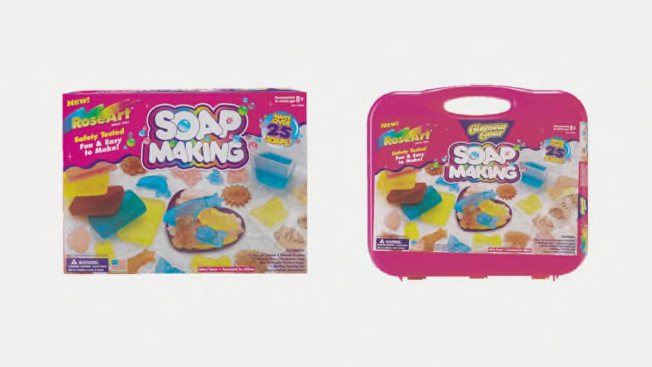 You have to go back nearly two decades to find a publicly documented example of how the CPSC responded after receiving a Section 37 report from a company—in this case Rose Art Industries.
In late 1998, eight-year-old Alexis Walsh was playing with a Rose Art soap-making kit she received as a gift. The product came with bars of soap and a plastic cup. It was simple enough: Put the soap in the cup, the cup into a microwave, melt the soap, then pour it into new molds.
But when Walsh pulled the cup out of the microwave, hot liquid spilled from a hole that had formed in the cup's bottom, causing second degree burns on her left palm, according to a lawsuit her parents filed against the manufacturer.
"It was awful," Walsh, now 30, says. Her parents rushed her to a hospital, and she was treated over eight days and required surgery. "It took months to heal," she says.
Joel Albert, a Philadelphia attorney who represented the Walsh family, says he filed lawsuits on behalf of multiple victims of Rose Art's soap kit—including several filed within a two-year window of Walsh's case, which he says was eventually settled.
Based on my experience, the law failed with Rose Art.
Joel Albert
Rose Art notified the CPSC about similar injuries stemming from the soap kit and the lawsuits it faced in a Section 37 report filed in February 2002, records show. A recall was issued one month later, suggesting Section 37 in part prompted quick action.
But the years-long lag between when Walsh's lawsuit was filed and the soap kit being pulled from the marketplace shows how "Section 37 isn't the safety net the CPSC hoped it would be," says CR's Shin.
In 2005, Rose Art agreed to pay $300,000 to settle allegations that it failed to notify the agency about the issue in a timely manner. (Rose Art denied the product was defective. The company didn't respond to a request for comment.)
Albert previously worked as a lawyer representing companies and understands the desire to set a high bar to trigger reporting requirements, as prescribed in Section 37. But "based on my experience," he says, "the law failed with Rose Art."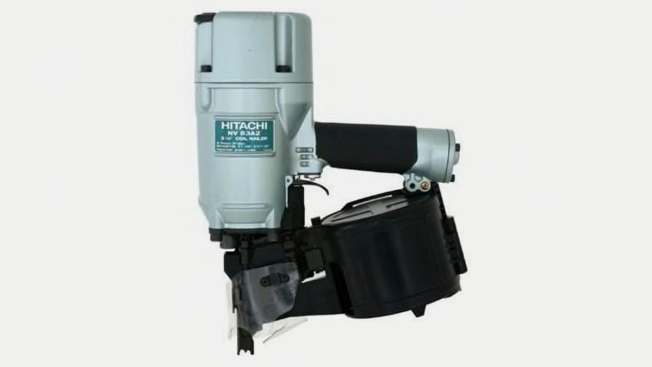 Even when the CPSC does receive reports as a result of Section 37, few substantive details about the products involved are made public to consumers. That's by design: Federal law prohibits or hinders the agency from releasing information in those reports, even though certain documents in court cases are public record.
For instance, in 2010, the manufacturer Hitachi Koki recalled about 50,000 of its NV83A2 nail guns, made between 2002 and 2005. A recall notice from the CPSC said that Hitachi had received 37 reports of injuries, including a handful of people suffering partial blindness, due to a product defect that sometimes caused nails to be ejected sideways.
Hitachi, having settled multiple lawsuits over the defective product, filed a Section 37 report with the CPSC. Though the agency can't publicly release any information that companies are required to supply under Section 37, CR identified the Hitachi product by using the Freedom of Information Act: We requested copies of previously issued FOIA responses by the CPSC that cited the provision barring the agency from releasing Section 37-related information.
Companies that file a Section 37 report are supposed to notify the CPSC of any additional litigation citing the same product—but only if those cases are settled or completed within the two-year period covered by the initial filing. That leaves the CPSC unaware of potentially useful information regarding lingering problems with products previously covered in a Section 37 report.
In the Hitachi matter, additional allegations have indeed arisen since the recall more than a decade ago.
In 2017, New Jersey resident Jeferson Da Silva sued the company over an incident that year in which he was using a NV83A2 nail gun—one made after the recall—that "suddenly and unexpectedly misfired and ejected a nail sideways," striking him in the left eye and causing permanent injuries, according to court briefings.
Da Silva's attorney, E. Merritt Lentz, declined to comment, citing the ongoing litigation and a confidentiality order. But court documents illustrate how potential dangers can be illuminated through civil litigation, and in this case, reveal that the defect present in the older nail guns may exist in newer Hitachi nail guns as well.
Further, Da Silva alleges that Hitachi knows of multiple reports of injuries linked to the post-recall nail guns, even though the defect was supposed to have been fixed.
Hitachi didn't respond to a request for comment. The CPSC says it can't comment on the case.
What to Do About Section 37
Consumer advocates point to several ways Section 37 could be improved.
CR's Shin, for example, says the threshold for reporting should be lowered to what was originally proposed by lawmakers more than three decades ago: a single lawsuit alleging injury or death after it's filed, not when it's settled or wraps up.
Adler, the CPSC's acting chairman, would go a step further, and include arbitration cases. Companies are increasingly inserting legal language into purchase agreements—as a precondition for buying or using a product or service—that sharply limit the ability of consumers to sue manufacturers, requiring them instead to settle disputes privately, through arbitration.
"If it's mandatory arbitration, and you never set foot in a court of law, then even if massive amounts of money are being paid, they would not report to us under 37," Adler says.
Such changes would capture a world of potential product safety hazards that currently go unreported to the CPSC, Adler believes, and by extension, the agency would be in a better position to protect consumers.
Albert, the attorney who litigated the Rose Art cases, suggests that if lawmakers are unmoved to lower the requirements in all scenarios, it could do so only for cases involving children who are injured.
"I think children are entitled to a heightened degree of care and scrutiny," he says.
For now, though, the law remains, effectively rendering Section 37 as nothing more than necessary paperwork that often goes overlooked.
Cases like Gonzalez's lawsuit against Wright Manufacturing will go on, almost certain to never become a Section 37 report that would rise to the surface at the CPSC.
That's why changes to Section 37 are sorely needed, says CFA's Weintraub: "Having clear information flows with full factual records is absolutely critical to the mission of the CPSC."