Their Children Were Killed by Furniture Tip-Overs. Now They're Fighting to Protect Other Kids.
Parents are leading efforts to pass legislation requiring safer dressers "Standing before all of you is the last place that I ever imagined I'd be when I became a parent," said Kimberly Amato in February 2020, at the annual meeting for the International Consumer Product Health and Safety Organization. Yet there she stood, poised and calm with her long, curly hair pulled back, to talk about her worst nightmare—how her 3-year-old daughter Meghan was killed when the dresser in her bedroom tipped over on top of her.
Before that tragedy, Amato had never heard of a dresser tipping over onto a child. As a physical therapist and childbirth educator, she thought she'd done all she could to baby-proof her home—installing cabinet locks, outlet covers, even straps on tall bookcases—before Meghan's older brother, Kyle, was born. But she'd assumed that small dressers like the one she'd bought for Meghan's bedroom were safe and cleared by a regulatory agency before they were put on the market.
It is a common assumption, according to a July Consumer Reports nationally representative survey of 2,031 U.S. adults. Ninety-six percent of Americans believe that home goods costing $75 or more, such as dressers, adhere to a required safety standard.
For Amato, that misconception was shattered in the early morning hours of Dec. 18, 2004, when Meghan suffocated under her dresser while the rest of the family—including Meghan's twin brother—slept.
Amato couldn't understand then how her 28-pound daughter could have caused the heavy, 30-inch-tall dresser to tip over, but she vowed to find out. "As I held my Meggie's body in my arms for the last time in the emergency room, I promised her that she would be the last child to die from a tip-over," Amato says.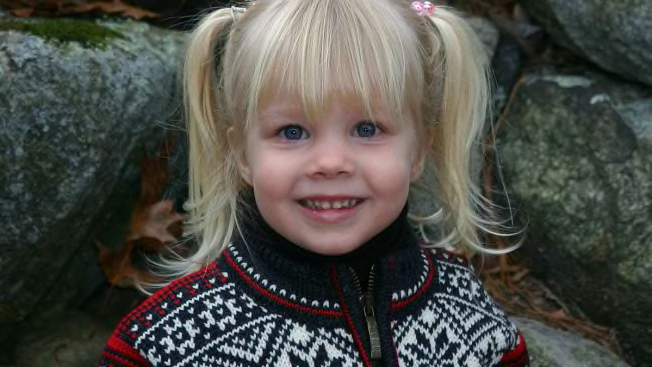 Since 2005, Amato has spoken at countless conferences, before parent groups, and on national TV. She's also joined with other parents who've lost children to furniture tip-overs, and in 2018, they formed the advocacy group Parents Against Tip-Overs. Together they've amplified awareness about the importance of anchoring furniture to the wall, participated in furniture standard-setting meetings, met with their state and federal representatives, partnered with and testified before the CPSC, and helped to build support for furniture safety legislation.
And though they've made progress, the current voluntary standard still leaves children at risk. Now Amato and other PAT members are gearing up for their biggest battle yet: a push to pass the Stop Tip-Overs of Unstable, Risky Dressers on Youth (STURDY) Act through Congress. The legislation would require the CPSC to finally create a rigorous, mandatory federal standard for dressers.
The legislation has already passed the House—the farthest any such bill has ever come—but it needs to pass the Senate before the end of the year or parent advocates must start over in 2021. And there is no time to waste. Lawmakers will be in Washington, D.C., for an abbreviated fall session before the November elections, then potentially for only a short session after the elections.
"Had there not been a pandemic, I think we would have had a really good chance," Amato says. "But kids are still being injured and killed by furniture at nearly the same rate as they were 20 years ago! It's time for action," she says.
Consumer advocates like those at CR agree. "These parents are fighting hard for strong safety standards, even in the middle of a pandemic, when many of them have their kids at home all the time," says Oriene Shin, policy counsel for CR. "The Senate should honor their courage and resilience by passing the STURDY Act now."
The Need for a Mandatory Federal Standard
Amato first learned about the voluntary standard for dressers in 2005 after writing to the chairman of the CPSC shortly after Meghan's death. In response, a CPSC staffer told Amato that, for dressers, the agency relied on a voluntary standard created by a committee composed mainly of furniture makers and convened by ASTM International, an organization that sets safety standards for many consumer products.
That standard—established in 2000—states that a dresser 27 inches or taller should stay upright when a 50-pound weight is hung on a single open drawer while the others are closed. This does not account for what happens when dresser drawers are full, when multiple drawers are opened at once, when a 30-pound toddler pulls on two drawers or climbs on one, or when the dresser is placed on carpet, among other typical scenarios.
What's more, furniture manufacturers aren't required by law to ensure that their dressers meet the standard before they are sold. The standard is, after all, voluntary.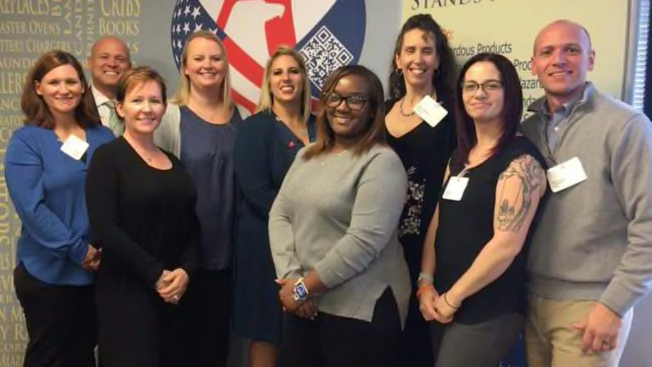 Amato initially assumed that the CPSC and the ASTM furniture safety subcommittee would act quickly to strengthen the standard once she highlighted the problem. But she soon learned otherwise.
Many manufacturers seemed unwilling to change their designs, even if it meant safer products and fewer injuries and deaths. Conversations about safety at ASTM meetings were often bogged down by procedural details, then failed to move forward. And the CPSC—hamstrung by onerous restrictions placed on the agency by Congress, limited resources, and industry pressure—appeared to be toothless.
"I seriously thought this problem would be solved as soon as I informed the CPSC, the manufacturers, and the retailers," Amato says. "It's proven far more difficult, challenging, and frustrating than I ever thought it would be to keep my promise to Meghan."
The STURDY Act is not the first legislation that Amato helped introduce. In 2005, she worked with another family who'd suffered a similar loss, and they reached out to members of Congress, who introduced a furniture safety bill called the Katie Elise and Meghan Agnes Act. The bill proposed that furniture posing a tip-over hazard must be sold with warning labels and wall anchors, and must pass a strong stability standard before being put on the market.
Congress never voted on that bill. But Amato continued to press the CPSC to create a mandatory standard on its own. In a 2006 letter to the CPSC, she wrote: "The CPSC has the authority and the ability to mandate furniture safety standards and prevent needless injuries and deaths ... How many more children must die, how many more parents must experience the absolute worst loss any family could endure, how many more siblings will have to struggle with the death of their brother or sister, in our case a beloved twin, before our governmental representatives are willing to put aside politics and respond to the needs of their constituents and the needs of our nation's children?"
The CPSC did not take action then, and when Congress members reintroduced the Katie Elise and Meghan Agnes Act in 2007, it failed to progress for a second time.
As passionate as Amato is about the cause, she acknowledges that advocacy is emotionally exhausting, and physically draining. It's expensive, too: She estimates she's spent close to $20,000 on her own dime over the past 15 years on travel to meetings and other advocacy work. At various points she's had to take time away to focus on her family and her career.
"It's easy to get lost in the advocacy because it's a way to heal yourself. It's a way to right the wrong, so my child's death was not in vain," Amato says. But she and her fellow PAT members have discovered that the only way to sustain their advocacy is to pool their resources.
Keisha Bowles of Arkansas, whose 2-year-old daughter Sydney Chance died in 2012 when a dresser and TV tipped over onto her, says that PAT has given her much-needed support. "When advocacy becomes too much and one of us needs to take a break, others can step in for you and keep the passion going," she says.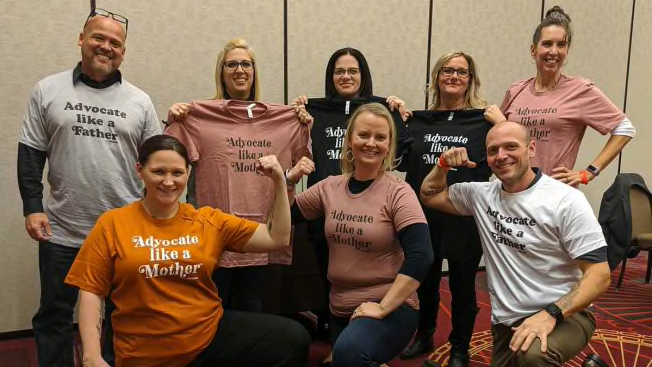 For example, Crystal Ellis, of Washington state (pictured directly above in the front row, center), whose 2-year-old son Camden died when an Ikea Malm three-drawer dresser fell on him in 2014, often takes the lead on legislative issues and public speaking. Janet McGee, of Minnesota (front row, left, in the picture above), whose nearly 2-year-old son Ted died in 2016 after a Malm six-drawer dresser tipped over onto him, tends to handle administrative responsibilities and speaking. And Brett Horn, of Missouri (standing behind McGee in the photo above), whose triplet son Charlie died in 2007 at age 2 from a dresser tip-over, now sits as an officer on the ASTM committee for consumer products, serving as a countervailing consumer voice. Other members work behind the scenes and within their states, too.
Though the road has been long, the parents are heartened by the impact they've had so far. They've spread the word by sharing their stories, and some have partnered with the CPSC on the national Anchor It! campaign. Many also regularly attend ASTM meetings and have helped update the standard to cover dressers 27 inches and taller, rather than only those dressers more than 30 inches tall, because shorter dressers can be just as deadly as taller ones, as Horn's son's death underscores.
"I never would have thought that after we all lost our children in such tragic ways that we could have come together to do something good," Bowles says.
Podcast: Hear Moms Tell Their Stories
One Step Forward, Two Steps Back
Still, PAT members have found the bureaucracy and lack of urgency they've faced to be maddening. "Manufacturers know how to solve this problem right now by engineering the tip-overs right out of the design," said Ellis when she testified in June 2019 before the U.S. House Energy and Commerce Committee. But they "have stalled for years . . . saying, 'we need more data.' Their data is our dead and injured children. We do not need more data."
PAT member Meghan DeLong, of Florida (back row, second from left in the above photo), points to her own experience as evidence. Her 2-year-old son Conner died in 2017 when, according to a lawsuit, an Ikea Hemnes eight-drawer dresser fell on him. "At least one child, my child, has been killed by a dresser that meets the voluntary standard," she said at a CPSC hearing in May 2019. This same dresser was also seen in a viral nanny-cam video as it tipped over onto twin toddlers in Utah who narrowly missed injury. Ikea has still not recalled that dresser.
What's more, Consumer Reports' tests have made clear that it's possible to build a stable and affordable dresser that passes more rigorous tests than those included in the current voluntary standard.
But at each ASTM meeting, manufacturers continue to vote against making design changes that would make dressers substantially safer.
At a November 2018 ASTM meeting held in an austere conference room at the CPSC's labs in Rockville, Md., Amato reminded everyone there (including furniture makers and other safety advocates) that at that point there had been no significant safety improvements made to the dresser standard in years, despite the fact that children continued to die from dresser tip-overs each year.
"You have the power to fix it," she said, looking directly at the manufacturers seated around her. "Twelve years is too long" to take, she continued, referring to the years she'd spent participating in the ASTM meetings.
PAT members Erica and Aaron Fried of New York (pictured above in the back row, center, and the front row, right, respectively) were also in attendance that day. Their 3-year-old daughter Harper was killed in 2016 by a dresser they said exceeded the voluntary dresser standard. Visibly frustrated, Erica spoke with clarity and tears in her eyes when she said: "Do we have that many more years or children to spare" before improving the standard?
That cold November day, committee members voted to table the issue until their next semiannual session in the spring. And as the day-long meeting ended without resolution, DeLong warned them—while sitting across from representatives from Ikea, the company that made the dresser that ended her son's life—"the sad reality is there will be more parents in this room next time."
Thinking back now, Bowles says, "after the ASTM meeting I attended, I felt like it was about profit over lives."
Push and Pull of Government and Industry
Even when there is governmental support for change, the CPSC's efforts have been thwarted. The current acting chairman of the agency, Robert Adler, says there are "incredibly cumbersome rulemaking procedures that the CPSC has to follow in order to write a safety standard" that is mandatory and has tougher criteria than the industry's voluntary one.
He explains that the tip-over problem has "gone on for decades" in large part because laws introduced in the Reagan administration meant to limit regulatory costs on industry have hindered the government agency's ability to act.
Adler says that in the agency's early years, between 1973 and 1981, it wrote about three safety standards a year. But after Congress passed laws complicating the process, the CPSC has averaged only one new standard every three and a half years. "It's slowed us down to a crawl," he says. "I have to say that the quality of the standards at that slower pace is no better at all than the quality of the standards that we wrote beforehand."
The solution to the stalemate, according to Adler: "I think the STURDY Act is a wonderful piece of legislation, and I think it would dramatically expedite safety for consumers and for children, so I'm a strong supporter."
In the meantime, the CPSC has made furniture stability more of a priority in recent years. In 2019, the agency tested more than 150 dressers and other clothing storage units to see whether they complied with the industry's voluntary standard, with the aim of getting unsafe dressers off the market. Since then the agency has overseen a spate of dresser recalls—from 16 different companies—that either didn't meet the voluntary standard or were linked with tip-over incidents.
The CPSC is also finally working on a mandatory standard, a proposed version of which is due by the end of 2020.
A spokesperson for the American Home Furnishings Alliance, an industry group, told CR that it favors a mandatory standard set by the CPSC over the STURDY Act because that "could be expedited by the agency, rather than held up indefinitely in the legislative process." The group also said it supports the ASTM process and the "essential voices of consumers/parents, including Parents Against Tip-Overs."
But Congresswoman Jan Schakowsky, D-Ill., who introduced the STURDY Act in the House, argues that her legislation would provide protection more quickly. At a June 2019 hearing of the Energy and Commerce Committee panel she chaired, she noted that "in the last 10 years the CPSC finalized only one mandatory safety standard," excluding those completed under specific laws passed by Congress. "We certainly need to speed that up, and in the meantime, we need to pass legislation," Schakowsky added.
Parents and other advocates also support the STURDY act because they worry protections included in the new standards proposed by the CPSC might not be as strong or might take longer to implement. And they think the CPSC standard might be more vulnerable to lawsuits from manufacturers.
A spokesperson for Ikea, which is not an AHFA member and has produced dressers linked to the tip-over deaths of at least 10 children, told CR that the company continues to believe anchoring furniture can prevent injuries and deaths. But it also believes "there is an urgent need to clarify and strengthen today's recommended requirements in the U.S." The spokesperson said the company supports both a mandatory rule on furniture stability via the CPSC as well as the STURDY Act.
Preparing for the Worst, Hoping for the Best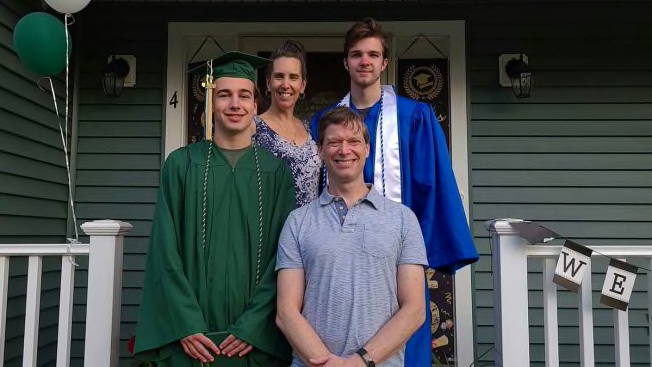 As fall approaches and PAT members continue working to gain support for the STURDY Act in the Senate, they hope the legislation will be voted into law. But, of course, the outcome is not guaranteed.
For Amato, this moment is monumental.
If Meghan had lived, she would have just graduated from high school along with her twin brother, Ryan, who is now preparing for college. "I see one where two should have always been," Amato says.
So instead of sending her daughter off to college, Amato is hoping for a different kind of milestone for Meggie this year—and for all children—in the form of a life-saving law.
"You don't have to just sit there and accept. If you believe in something and you fight really hard, you just might make some progress, and saving a life is about the best progress you can make," Amato says.
But she's quick to add that even if the bill doesn't pass the Senate this session, "we'll turn right around and reintroduce it. We're not done fighting. Never underestimate the power of a few determined parents."
The Danger of Furniture Tip-Overs